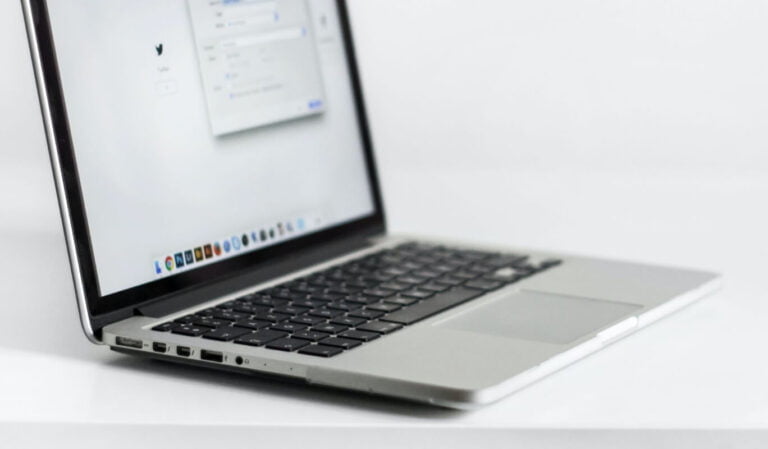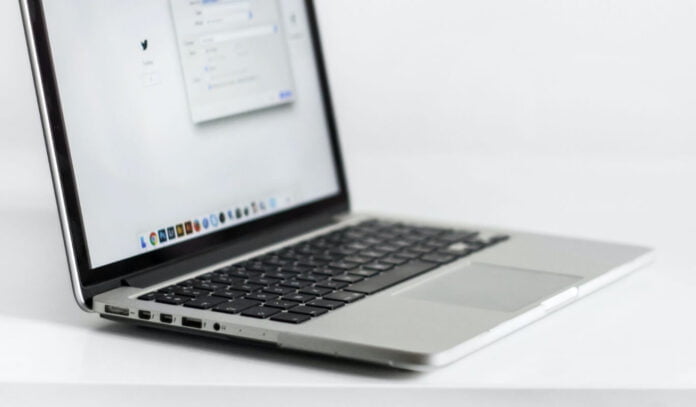 If you own a laptop, especially a professional or business notebook, chances are it is crammed with so many ports that it might be difficult to keep track of their names or what they perform, especially if you're a beginner. There are even distinct versions of some of the ports.
Laptop ports are numerous. Even if you know the most common connectors, finding out what wires or adaptors are needed to connect your device to the monitors, the TV, the network or peripherals can still be a challenge.
Ports aren't for aesthetic purposes, contrary to popular assumptions among certain laptop users. This is why this post will walk you through the most common (and uncommon) ports found on laptops, as well as their functions, available types/versions, and how to quickly identify ports on your laptops.
3.5mm Audio Jack
The 3.5mm audio Jack (also known as a headphone jack) is the world's commonest audio jack which appears on almost all phones, laptops, computers, tablets and it can be connected to almost all headphones and speakers available.
While some older devices feature two audio ports for microphones and headphones, most modern gadgets combine the two into a single connection. Most recent high-end phones like the Samsung Galaxy S21 and iPhone 12 do not come with this port. And the same thing may happen to laptops with the likes of AirPods and AirDots getting more popular.
Adapters are required: You can use a wired USB headset, a wireless Bluetooth audio device, or an adapter if your device doesn't have a 3.5mm socket.
USB PORTS
The most popular port on a laptop is the USB port, which is an acronym for Universal Serial Bus (USB). In particular, if you're using a MacBook Pro, it's the only connector you'll find on the laptop. USB ports are commonly used for file transmission between your laptop and other devices (ranging from the keyboard, mice to other laptops, storage disks, smartphones, printers, Ethernet adapters), as well as connecting and charging accessories. They can also be used to charge your laptop.
USB ports come in a variety of shapes and sizes, each with its own set of features. There are three types of USB connection ports that are currently known.
Type-A USB (or USB-A)
The standard USB port has a simple rectangular form and is known as USB Type-A. This is a four-pin connector that comes in a variety of types and versions, including USB 1.1, USB 2.0, USB 3.0, and USB 3.1. USB 2.0 ports are usually black or gray in color, whereas USB 3.0 ports are blue or turquoise in color. The USB Implementors Forum, on the other hand, has renamed USB 3.0 to USB 3.1 Gen 1.
So, technically, USB 3.0 no longer exists. A laptop with a USB 3.0 port is likely to be a couple of years old. However, there is a second version of USB 3.1 known as the Gen 2 that has a transfer rate twice as fast (10Gbps) as the Gen 1. (5Gbps).
You can find out the generation (or speed) of the USB 3.1 your laptop has by looking at the device specs sheet, which is always indicated by the manufacturer. Alternatively, you can check this from the laptop's properties. All you need do is;
right-click on 'My Computer / This PC,'
select 'Manage,' then 'Device Manager,'
expand 'Universal Serial Bus controller,'
you should see full information on the USB kinds and versions on your laptop.
USB Type-B
This is another type of USB port with a square connector. You won't see this particular USB port on your laptop but it is used for inputs by a lot of hubs, docking stations, and printers. You need a USB Type-A-to-Type-B wire that is usually provided with the peripheral for these devices.
USB Type-C (or USB-C)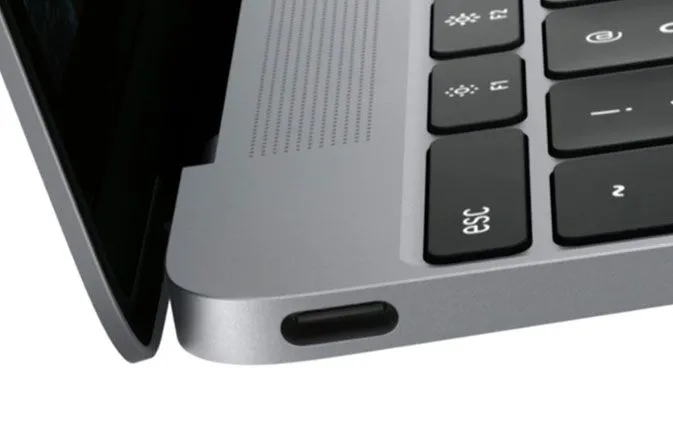 This is the newest and most advanced USB port, quickly replacing USB Type-A on laptops and Type-B on other devices. Unlike the Type-A connector, which is rectangular and has four pins, the USB-C connector is sleeker, smaller, and has 24 pins, allowing it to withstand larger currents and faster data transfer speed.
Many manufacturers are opting for the USB-C port over the USB-A port as laptops and notebooks become thinner because it's slimmer and faster and also reversible.
Ethernet port (RJ-45)
An RJ-45 Ethernet port allows you to connect to the internet on your laptop using a compatible ethernet connection. RJ stands for Registered Jack. The RJ-45 port is equipped with an 8-pin, 8-contact (8P–8C) connector and two LED lights that indicate packet detection and transmission.
SD cards Readers
This is used to transfer files to and from an SD card quickly. They're compact and handy, and they're commonly seen on business and portable laptops, as well as 2-in-1 hybrids.
Micro SD Cards Reader
The Micro SD card like the SD card also transfers files to and from an SD card quickly, but the microSDXC (as it is often called) is smaller, like the one in your phone.
HDMI input
A High-Definition Media Interface (HDMI) port allows audio and video signals to be sent between your laptop and other devices such as digital cameras, monitors, game consoles, and projectors. The most recent HDMI version is HDMI 2.1, whereas prior versions include HDMI 2.0 and HDMI 1.4.
The HDMI 2.1 has more audio and video capabilities and features than the HDMI 2.0, and the 2.0 also outperforms the 1.4. Physically, however, it is difficult to distinguish between the port types because they all have the same 19-pin connector and are backward compatible. Check the user's handbook or do a Google search to find out what version of HDMI port your laptop has.
How to identify HDMI Port
There are four (4) different sorts of HDMI ports, and unlike other versions, physical examination can clearly distinguish them. HDMI Type-A (standard), HDMI Type-C (mini-HDMI), Type-D (micro-HDMI), and Type-E are several types of HDMI ports.
Types A, C, and D of the HDMI Type-D connection are typically found on laptops, whilst Type-E is designated for automotive purposes.
DisplayPort/Mini Display Port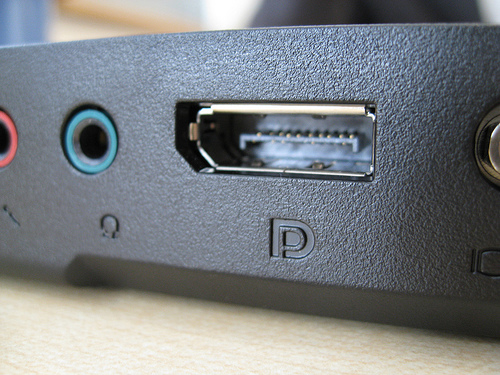 This port (like HDMI) has a 20-pin connector and transmits video and audio to external display devices such as monitors. On current computers, there are two types of Display Ports: regular DisplayPort and small DisplayPort. For identification purposes, photos of the two types of Display Ports are provided below.
Mini Display Ports are typically seen in Microsoft's Surface Pro tablets and Apple's MacBook Pro computers. Standard full-size Display Ports are typically seen on larger laptops and (usually) include a locking mechanism to prevent associated wires from accidentally detaching.
Thunderbolt 3
ThunderBolt 3 is the sixth installment in the ThunderBolt series.
Even though this port is identical to a standard USB-C port, they use distinct protocols. The Thunderbolt 3 is a USB-C connector that can carry data at up to 40 Gbps, which is four times quicker than ordinary USB-C Gen 2.
Furthermore, all Thunderbolt 3 ports can be used as USB-C connectors, however not all USB-C ports support Thunderbolt 3. Look for a USB-C port with a thunder-like () inscription next to it, like the ports in the image below, to identify a Thunderbolt 3 port on your laptop.
Thunderbolt 3 ports have several advantages over standard USB-C connections. However, to fully utilize the port's capabilities, you must use a Thunderbolt 3 compliant connection.
Type-C can carry data at 10 Gbps, but Thunderbolt 3 can carry data at a scorching 40 Gbps if the connection is no longer than 1.6 feet. The speed lowers to 20 Gbps if the line is longer than that, which is still fairly fast.
DVI
Digital Video Interface (DVI), also known as DVI-D, DVI-I, Dual-Link DVI is your best input option if you'd like to connect your laptop to a monitor. Although you won't find this port in any laptop, practically every monitor with a full-HD resolution or lower, as well as many desktops, does.
If you had love to use this port, you need to buy an HDMI-to-DVI cable or DisplayPort-DVI cable for less than $15.