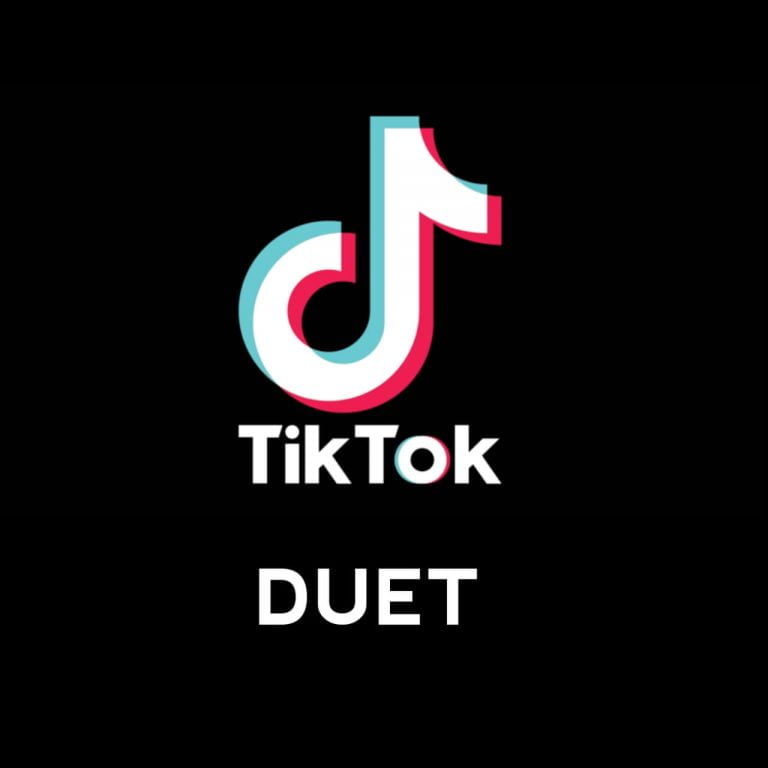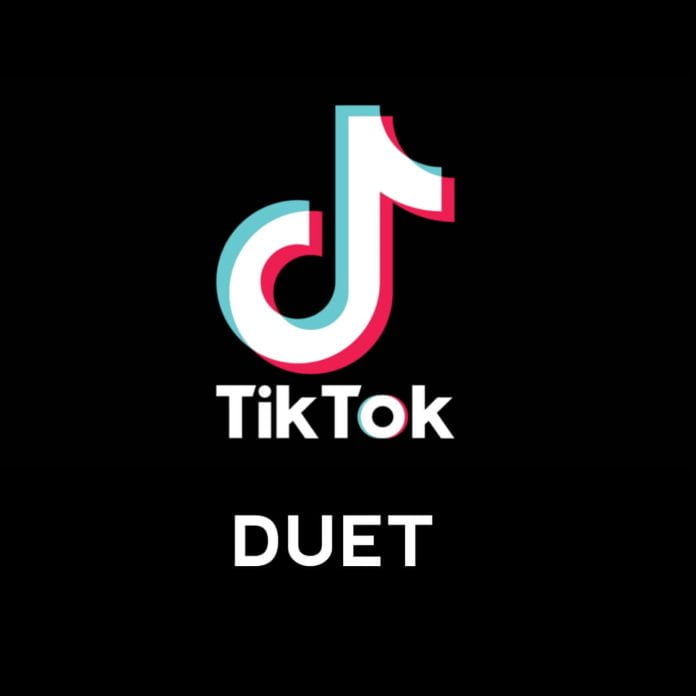 If you browse regularly on TikTok, you would have come across a duet video. When you see a video with split screen on TikTok, where two videos are placed side by side each other, that's a duet video. Duetting on Tiktok simply means, recording your video alongside another person's video. This feature is one of the great features included in TikTok app.
So, in this article, I will be showing you how to duet on TikTok with a saved video and you can respond to someone else with your own video. And you could even respond to a duet video, whereby it will split the screen, with your video on one side (left), and the video you are duetting with on the other side (right).
Read also: Best Samsung phones | Best Umidigi phones | Best phones under 50,000 naira
How to Duet on Tiktok
In early days, when people started using the duet feature, it was commonly used for singing. That is, you could sing a duet with your favourite artiste. These days, people have found numerous ways to utilize this feature, What must people do now with this feature includes, mimicking a person, dancing and lot more.
In addition to this feature, you could do some other things to your duet videos. You could add stickers, filters, speed the video, effects, embellishment feature and lots more.
Creating duet on Tiktok with a saved video is very easy. First you have to download the app either from Play store (Android users) or Apple Play (for iOS users). Then you follow the steps below;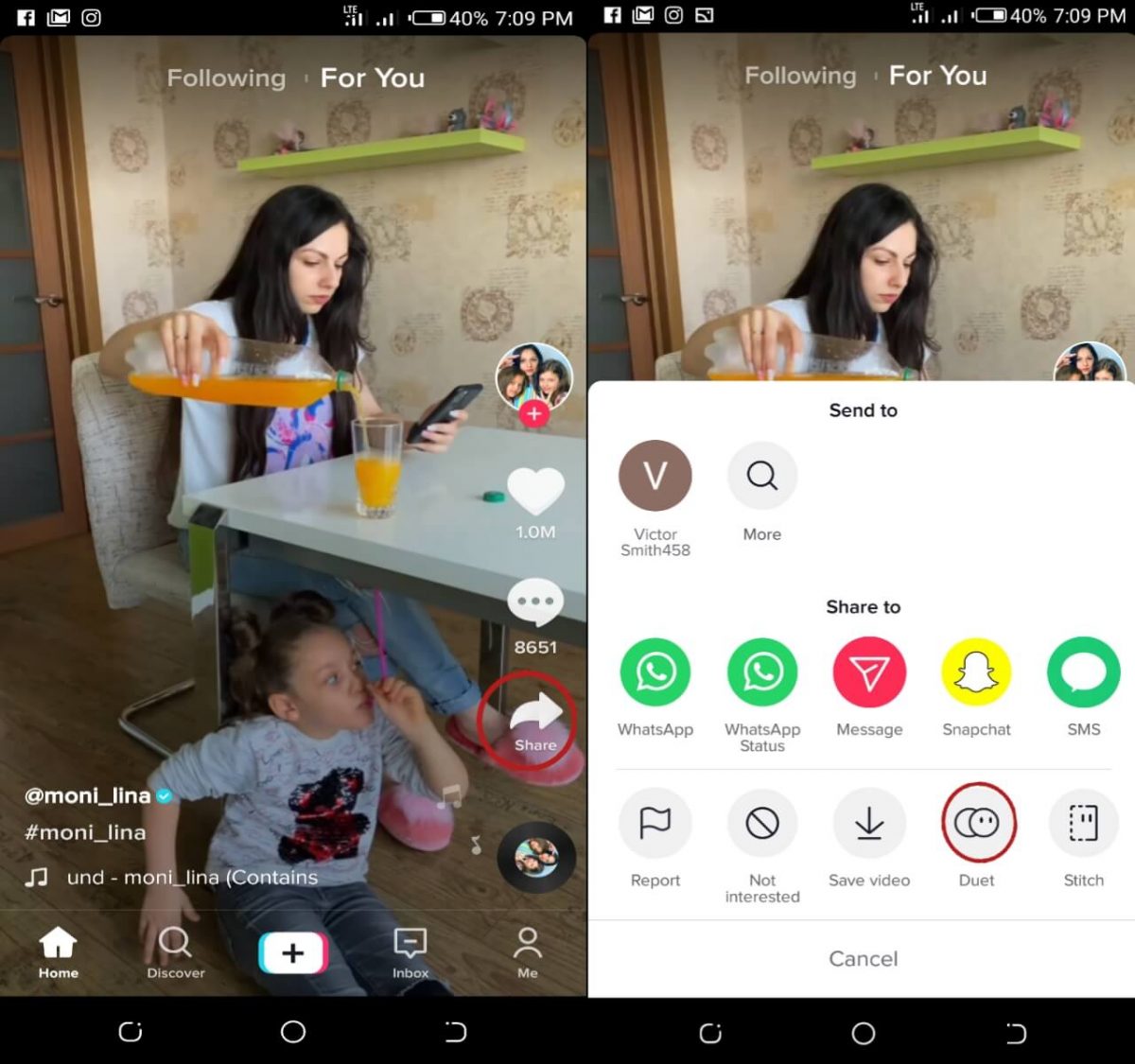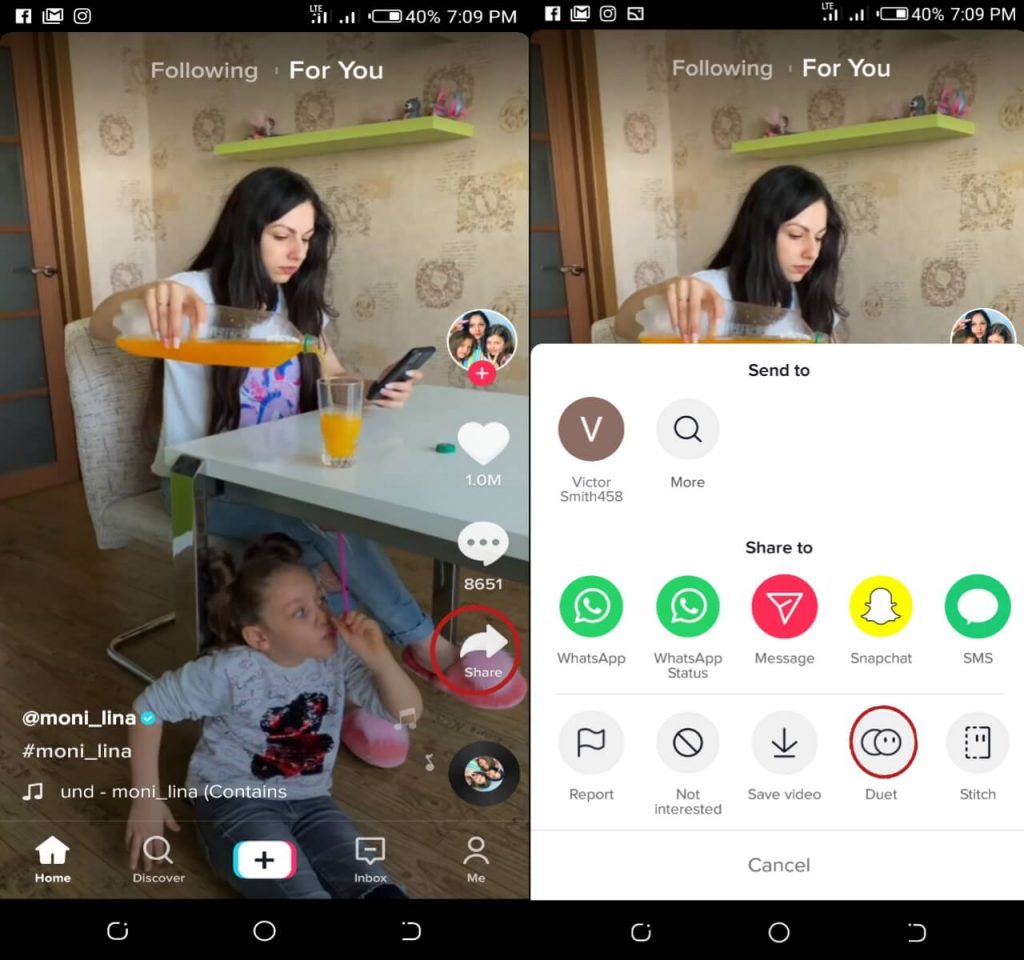 1. Open TikTok and Locate the Video
Open the TikTok app, then locate the video you want to duet with. If it is a saved video, locate the saved video of the user you want to duet with.

2. Tap "Share Button"
You will see a "share icon" towards the bottom right side of your screen. Press the share icon.
3. Tap "Duet"
You will find an option that say "share to", under that you will find "duet". Press the due
4. Tap the Red button
After that you will get access to your camera where you go ahead and flip the camera, then you start recoding your video by tapping the red button at the bottom of the screen. You could speed up the duet.
5. Check Mark
When you are done recording, tap the check mark, then you could post it just the way you publish any post on Tiktok.
6. Cross Check
Make sure you watch the duet just to be sure you like it, then add any effects of your choice to it before posting.
One thing to note here however is that you cannot duet with all videos on Tiktok. At times when you click on a video you want to duet with, it will say "duet is turned off for this user". When you post a video on TikTok, you could decide if you want to activate duet or not.
If you want to deactivate duet on your video, you can turn that off when publishing a post. All you have to do is record your video, press the check mark button, you will find the option- "allow duet and react".
If you turn that off, whenever anyone press duet on your video, they are not going to be able to do the duet with your videos or react.
How To duet on TikTok Lite
Another thing to point out is that the duet feature is not included in Tiktok Lite app. So, if you are using the Lite version of the app, you cannot duet with a video since this feature is not included. You can only duet on the normal TikTok app.