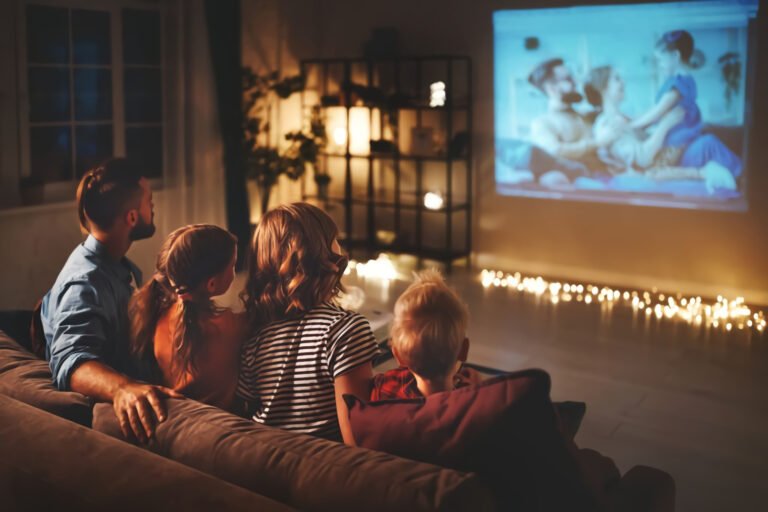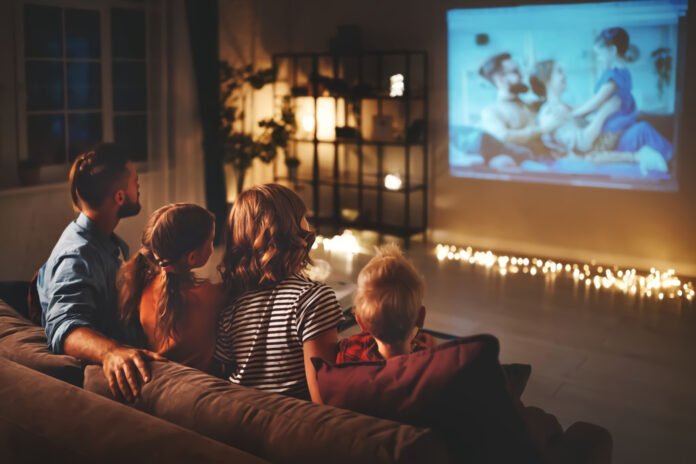 It is normal to use a projector at conferences, for presentations, and in cinemas, but what about for everyday TV watching? The idea is a weird one but it's totally realistic.
You will discover that there are a lot of benefits to using a projector as a TV than the expected downsides. Most projectors come with large screen sizes like 100 inches at a price lower than most 55-inch and 65-inch TV. It is possible to use a projector for everyday tv watching, but it is worthwhile to discuss the benefits and cons.
In this article, we will go through the possibility, pros, and cons of using a projector for everyday TV watching and also the right way to use your projector as a TV.
Read Also: TV Buying Guide | 5 Great uses of TV USB port
Here are some of the points we shall discuss as we proceed:
Can You Use A Projector For Everyday TV Watching?
It is 100% possible to use a projector as a TV and for everyday TV watching, although this depends on what you are viewing. For instance, if you wish to catch up with your favorite TV channels, then a projector might not provide you with the perfect alternative to a TV. This is because TVs have in-built tuners that enable them to receive over-the-air broadcasts. Nonetheless, you can still get this with a projector via extra hardware.
Conversely, if you only need to play your favorite games, stream movies, present information, and so on, then a projector will slot in perfectly for your big-screen TVs. Projectors also remove the restrictions posed by standard TVs since many of them cannot do more than just run discs and broadcast local channels.
With a projector, you can easily connect to other devices such as your phones and computers, which offer more functionalities than a normal TV. These are insights into the benefits and possibilities of using a projector for everyday TV watching.
The biggest downside is the durability of projectors since they cannot last long like TVs. TVs show video output through their screens while projectors use their bulb to project video on an external screen. These bulbs operate like normal light bulbs and can get burnt over time. Thus, it may pose a great problem to people who keep their TVs on all day.
Yet, you can opt for bulbs with a large lifespan, such as 30,000 hours and above, to buy yourself more watching hours using your projectors.
Pros And Cons Of Using A Projector As a TV
Bigger Screen, Better User-Experience
This is self-explanatory and is as simple as the heading. It is better to watch videos on larger screens than on smaller ones. Projectors can readily provide you with up to a 100-inch screen, while you may struggle to acquire a 90-inch screen. Hence, the viewing experience is undisputed, as you can see.
Projectors have also been researched to be beneficial to the eyes and reduce the strain that may be suffered from watching TV regularly.
Pocket-friendly
This is considered the greatest advantage of using a projector over a large-screen TV. Most portable projectors cost less than $100, while 75-inch Samsung and LG TVs may be well over $1000. To ensure these TVs provide your desired viewing experience, you may also need to obtain a full-motion wall mount that would further increase the cost.
Imagine purchasing a projector that can display perfectly on a 300-inch screen for just about $500 and a 90-inch TV for about $2000 or more. Nevertheless, you may also need to purchase some other accessories to maximize the functionality of your projector, although projectors that require many accessories usually cost less than $100.
Portability
Although you would not like moving around a projector every time, it is not bad to utilize it during urgent periods. You may need to give a quick presentation without prior notice or enjoy some computer games with your friends.
Cons Of Using A Projector For Everyday TV Watching
Poor Audio Quality
All TVs have built-in loudspeakers; however, not all projectors come with speakers. This means that to use your projector, you may need to get external speakers. Purchasing loudspeakers can be a lot of stress since you have to consider some factors before purchasing them too.
Not Durable
If your TV does not develop any fault, you can always use it, right? Although the same thing applies to a projector, the bulb will surely get burnt at some point. This is a big issue for those who keep their TVs on for a long time since they may need to change the projector's bulb frequently.
However, this can be prevented by purchasing a high-quality projector with a massive bulb lifespan.
Requires Some Technical Knowledge
Switching on a TV is as easy as pressing a button or employing some other smart techniques. However, setting up your projector to give the best display quality might need more than just clicking a button. Connecting other add-ons might also be difficult for first-timers; however, as time passes, you will be able to do this easily.
And those are the pros and cons of using a projector for everyday TV viewing. You will observe that the cons are not entirely critical, and there is a way out for each of them. But since they are not readily solved, a disadvantage is a disadvantage.
How To Use A Projector For Everyday TV Watching
As stated earlier, the way you will use a projector will be determined by your viewing needs. However, the fundamental requirement is to ensure your projector and other devices include HDMI ports for easy connection. If they don't have or support using HDMI cables, you can also consider utilizing alternatives such as adaptors.
Note that the HDMI feature is needed for video output, while the audio output might require you to get external speakers if your projector does not have an in-built speaker.
Here are some hacks you can consider to get the best out of your projector TV:
Cable box
You can obtain a cable box and connect it to your projector via HDMI cables to operate it like a normal TV. This might also require an active cable subscription to work well. We recommend the D-line Cable Management box.
Streaming devices
You can also get a streaming device like Amazon Fire Stick, Roku, Chromecast, and so on and connect it to your projector through the HDMI port. This will enable you to stream movies and shows from platforms like YouTube, NetFlix, and so on.
Self-streaming projectors: You may also get projectors that have in-built streaming functionalities with the inclusion of Android and other OS functions. With these projectors, you will be able to stream without any external device.
TV Tuners
If you need to catch up with your favorite local channels, you should consider getting a TV tuner for your projector. This will allow you to watch local TV channels from your projectors.
For the audio output, you can consider getting a projector with in-built speakers, purchasing a soundbar, or just connecting ordinary loudspeakers to the projector.
Conclusion
Projectors are certainly the best alternatives to avoid purchasing expensive large-screen TVs and offer better functionalities than many. You will observe that even cinemas make use of digital projectors instead of large 4K and 8K TVs, which would have produced better display quality.
Nonetheless, the picture quality of projectors is not so bad and still great at 1080p, and some projectors display at a resolution even higher than this. A projector is enough to provide you with that cinematic room you dream of without breaking the bank.