Are you planning on buying a new TV and have seen so many unfamiliar terms or features that come with the latest TV and don't know what they mean? Trust you won't want to buy a TV that you find out that it is not worth it at the end of the day. Don't look further, in this TV buying guide we will tell you everything you need to know before going shopping.
There are many types of High definition(HD), 4K Ultra HD, and even 8K TVs in the market, ranging from big-screen TVs to the flagship displays that distinguish the best TVs available. The features of these TVs are amazing, but it can be hard to have all these features, let alone determine what's important. Vic's guide is here with its TV buying guide to help you decide which is best for you.
Read also- Best TVs under 100,000 naira.
Quick TV Buying guide tips
Before we begin to explain in detail, here are the most important things to consider before buying a Television.
Determine the size of the TV you want to buy
If you want to buy a TV with a size higher than 43", don't buy a TV with a resolution of less than 4K
Buy an HDR-compatible set
Look for a 60HZ or 120HZ refresh rate
Buy TVs with at least three HDMI port
TV size and setup
When you plan to buy a new TV, the first factor in your decision should be the size. The TV size is not the height or width. TV screens are measured diagonally, so when you see a TV-like 65 inches, that's the diagonal size. The TV screen size you should go for depends on factors like how close you sit to the TV, how many people in your family typically watch TV at once, and where you had love to put your new TV set. You can also find more on calculating the best TV size to fit your room.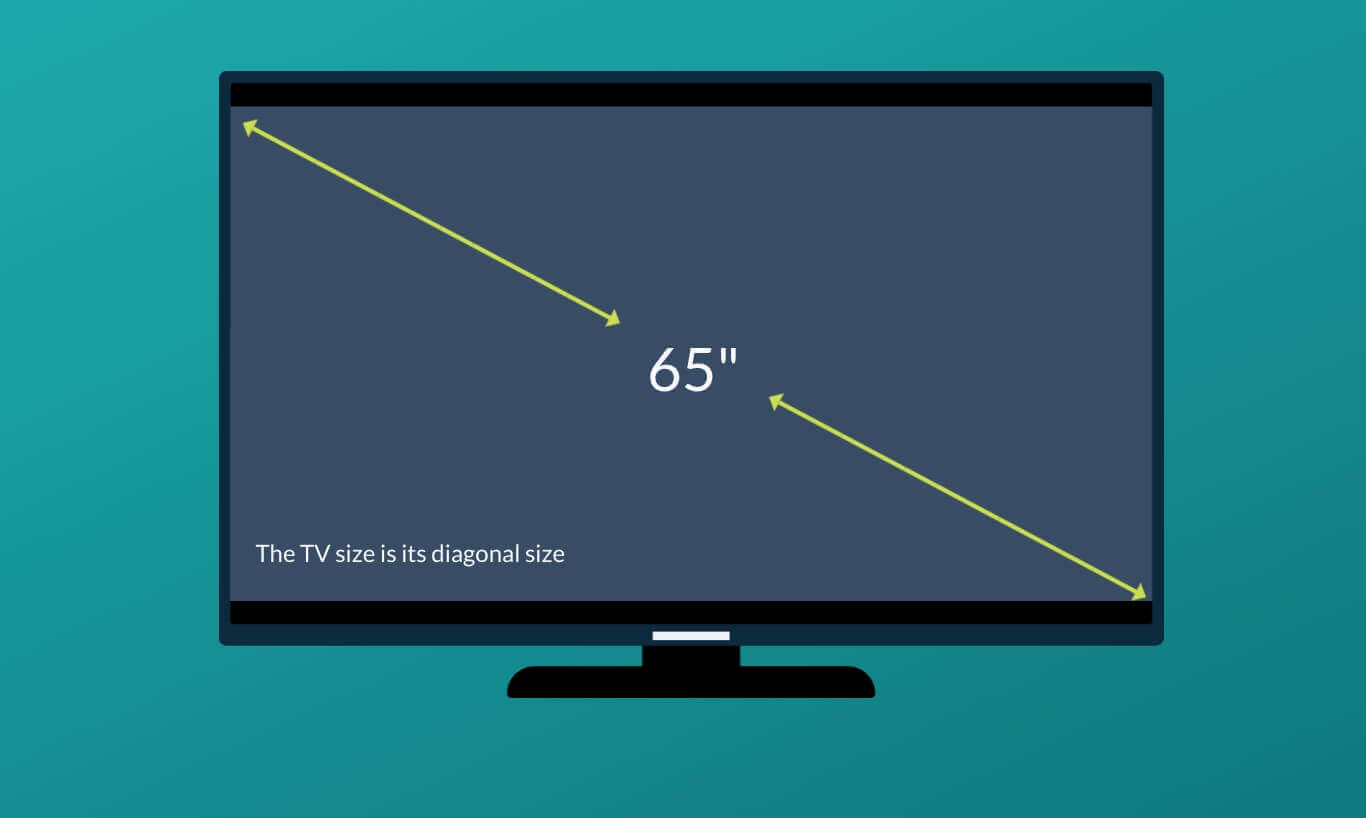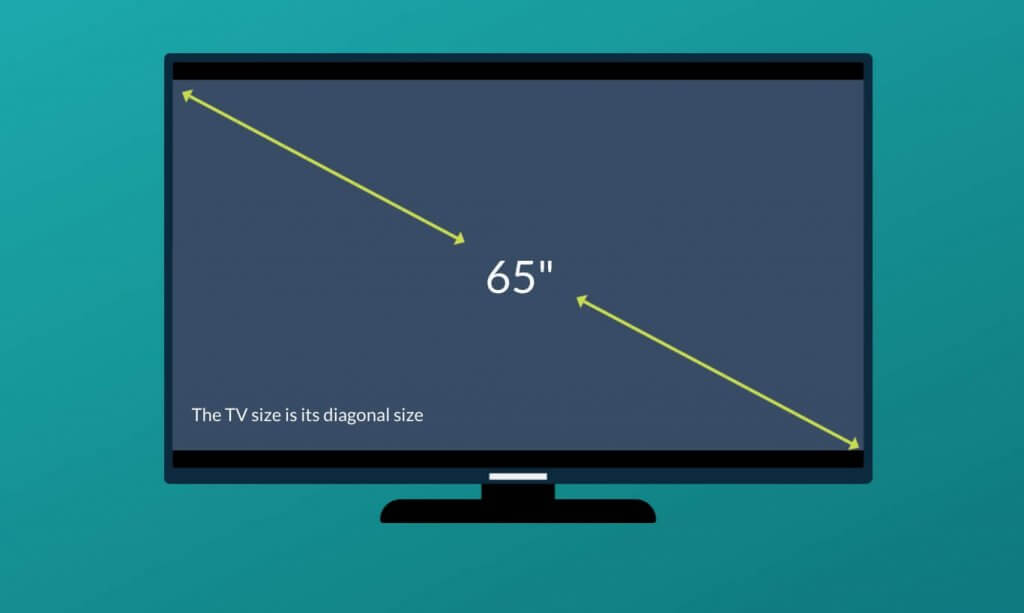 Resolution
Resolution refers to the number of pixels displayed on your TV that compose the pictures. A single-pixel consists of a tiny dot on the screen. TV manufacturers present measurement as width x height, and the more pixel a screen has, the clearer the picture. So high resolution means a better view. The resolution available today from the lowest to highest is 720p, 1080p, 4k, and 8k.
Older TVs and many 32" models sold today have pixels 720p. More recent TVs of size 49" or smaller have resolution 1080p. Larger screen size TV (49" and above) has 4k resolution. The newest, largest, and most expensive comes with 8k. Our best advice is to skip 8k for now and don't buy a TV less than 4k when buying TVs larger than 43". The larger the screen size, the more numbers of pixels are needed to display quality pictures.
Why skip 8k?
Many people are yet to buy 4k TV, and now newer TVs from Samsung, LG, and Sony are 8K. 8K tv resolution has eight times as many pixels as 1080p and four times as many as 4k. You might start thinking of buying 8k TV, well, my advice is don't buy 8k TV for now. Other than the ridiculously high price of an 8k TV, 8k content is hard to come by. It will still take a year or more before we will easily get 8K content.
HDR
HDR is an acronym for High dynamic range. HDR is an upgrade of the 4K, or Ultra HD (it does not apply to 720p and 1080p HD sets). HDR is the current "must-have" TV feature since it makes images more vibrant and lifelike through higher brightness, contrast, and wider color. HDR is an increase in the dynamic range of the picture.
Though almost every TV 4K TV is HDR-compatible, there is a far-reaching difference in their picture quality. Every HDR TV sold is currently HDR10-compatible, but Dolby Vision is the best and can be found on premium models from popular brands (including LG, Sony, TCL, and Vizio). Other HDR formats include HLG and HDR10+ (introduced by Samsung for all its smarts TV).
There is not much HDR programming available, but there are a few movies in the new 4K Blu-ray disc format, a progressive number of HDR shows available through streaming services.
Finally, If you want to buy the best, buy an HDR TV compatible with Dolby Vision. Don't choose a TV just because it is HDR support because the standard has not been settled.
Refresh Rate
The refresh rate is the number of times per second the picture is refreshed on the screen, measured in hertz. The quicker an image is refreshed, the smoother any motion appears to the human eye. The normal refresh rate your TV should have is 60 times per second (60HZ). However, ln some scenes where you see rapidly moving objects, it might appear blurry. So, to get a clearer picture of scenes with rapidly moving objects, manufacturers doubled the refresh rate to 120Hz.
Since there are few scenes with rapidly moving objects in original video content, you could buy a TV with 60HZ. However, if you love playing games, you should go for a TV with 120HZ.
Input and connections
TVs come with a series of different inputs and outputs, so you have to pay attention to the number of HDMI inputs a TV has (the only information you need to focus on). Some manufacturer offers fewer HDMI plugs as they try to minimize cost. High-Definition Multimedia Interface (HDMI) is the standard way of transmitting uncompressed video data and digital audio data from sources like streaming devices, gaming consoles, and Personal computers to a Television.
If you thought of buying a new TV, you should go for TVs with a minimum of three HDMI ports, and the port support HDMI 2.0 to accumulate future Ultra HD sources.
Read Also: 5 Great uses of your TV USB Port
Smart TV
Smart TV is regular TVs with the built-in capability to access online content by connecting directly to the internet through Wi-Fi or Ethernet cable. It comes with built streaming apps like Netflix, Stan, ABC iView, Hulu Now, and much more downloadable.
It works just like your smartphones, and you can connect to the internet, stream media from your computer to your TV over your home network. You can also watch online content without purchasing an additional device such as Apple TV, a game console, or Blu-ray player, automatically applying security and update systems to improve features and performance.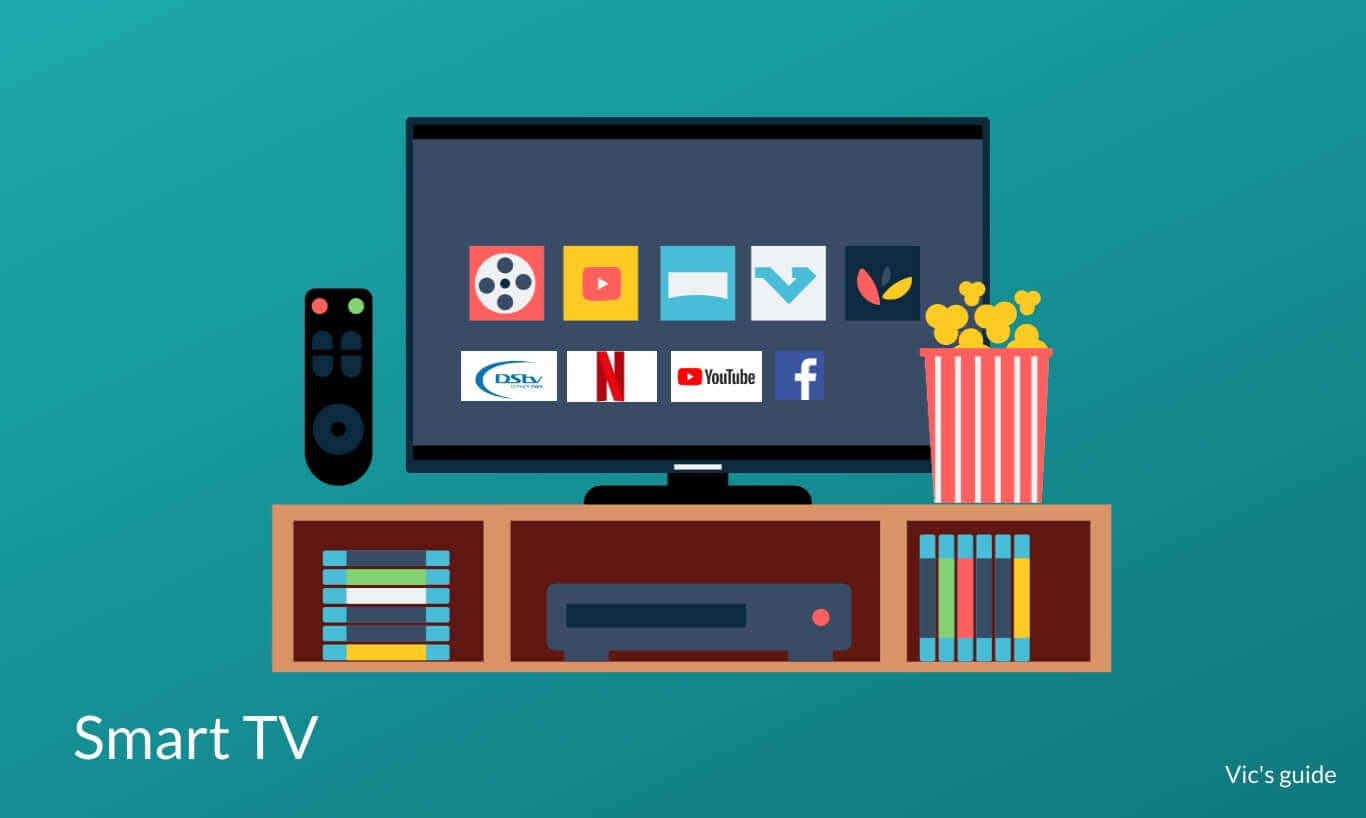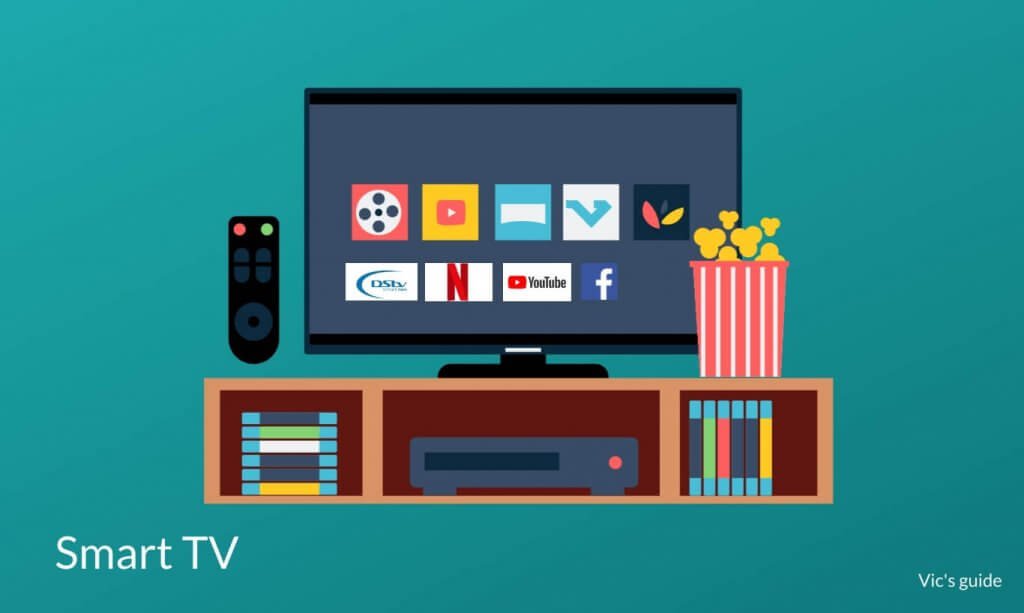 Types of TV: LCD vs LED vs OLED
LCD
Liquid Crystal Display (LCD) is a flat panel technology containing a matrix of pixels that display the image on the screen. Maybe it is OLED, LED, QLED; it uses LCD to display images. The rest (OLED, LED, QLED) is the backlight used to display these images.
LED
Light Emitting Diode (LED) is a semiconductor that emits light when current flows through it. Led TV uses less power, provides a brighter display with better contrast and lesser heat dissipation. Today, Almost all LCD TVs are LED TVs.
OLED
Organic Light-Emitting Diodes (OLED) are solid-state devices composed of thin films of organic molecules that create light. OLED provides a brighter display and uses less power than LED.
QLED
QLED (according to Samsung) stands for Quantum dot LED TV. It is specifically for Samsung, and as its name suggests, it uses Quantum dot technology embedded just behind the LCD matrix but in the front of the backlight. It is an upgrade of the OLED and LED TV.
Our Recommendations
TCL 55 inches 4K smart TV
Other deals- View on Konga
Hisense 40-Inch Roku smart TV
Other deals- View on Konga
LG 43″ 4K Ultra HD Smart LED TV (2020)
Other deals- view on Konga
Samsung 65-inch Class Crystal 4K UHD HDR Smart TV
Other deals- View on Konga