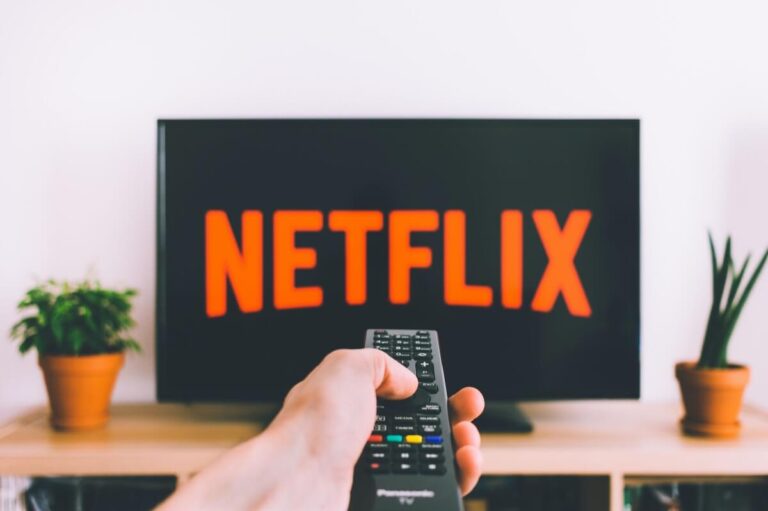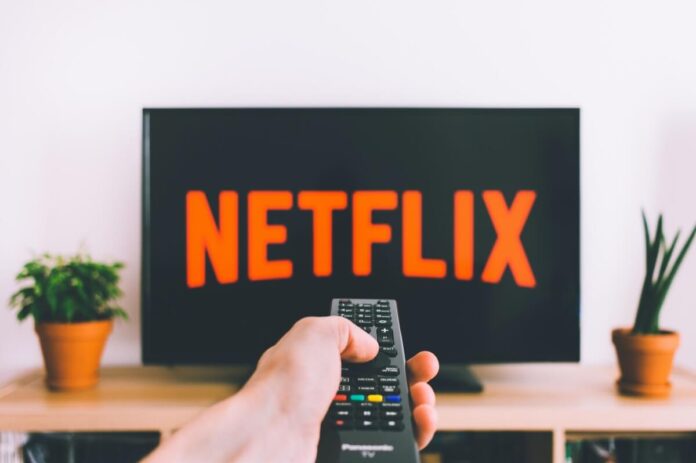 Signing up for a Netflix account is not a difficult task at all. All that is needed is an email address, a payment method, and a very hard-to-guess password. One other thing you might want to consider is which Netflix plan you should go for.
Since December 2019, Netflix stop access to the 30-day free trial account in most countries probably because many people are misusing it. Some of the users only sign up to get the 30-day free trial and then opt out when the trial is almost over.
Although you can't access the 30 days free trial in most countries, there are still some countries that actually still have access to the free trial. In this article, We give you a step-by-step tutorial on how to sign up for Netflix and access the 30-days free trial even in countries where the trial is not available. Also, we will help you decide on which account to choose if you want to continue using Netflix after the free trial.
Without further ado, let's dive in.
Read also: Best free movie download sites
Signing up for Netflix: Pick a plan
When you sign up for a Netflix account, you've got three plans to choose from. The more popular option which most people choose is the Standard package. The remaining two options, basic and premium are used by only a few people.
Here are the different plans available when signing up for Netflix.
| | | | |
| --- | --- | --- | --- |
| | Monthly price (USD) | Streaming resolution | Simultaneous streams and devices with downloads |
| Basic | $8.99 | HD (720p) | 1 |
| Standard | $13.99 | Up to Full HD (1080p) | 2 |
| Premium | $17.99 | Up to UHD (4K) | 4 |
The different plans are made for different sets of people. If you are the type using only your phone to stream, the basic plan is good for you. If you plan on streaming on your TV and at times streaming on two screens at the same time, then the Standard plan should be your go-to.
The premium plan is the best for those using a 4K television. This allows you to enjoy the benefit of the ultra HD resolution which makes your streaming experience great. Trust me, when you stream at 4K, you will want to stick to this plan.
Signing up for Netflix Free trial account
To sign up for a Netflix account and get the free 30 days trial, follow this step-by-step guide. If you are going to the Netflix website and see the sign-up button Like the image below, then you have to use a VPN. But if the free trial is available in your country, then you can just skip the VPN tutorial.
To begin the Sign up process, visit Netflix.com.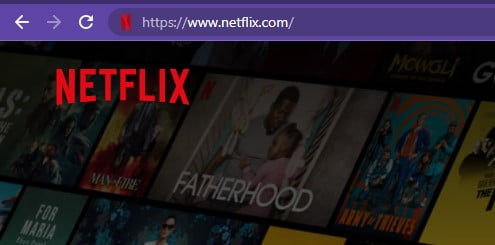 Enter your email address, and then click on the Try 30 days Free button.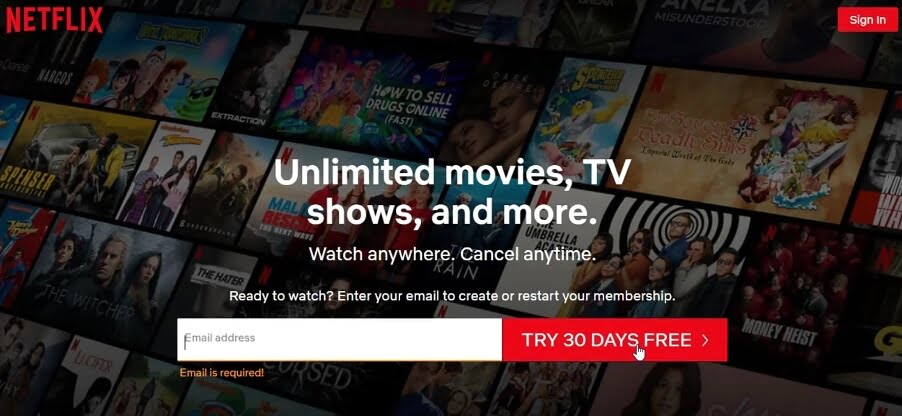 If you are not taking to a page like the above and taking to a page like the one below. Then you will have to use a VPN service.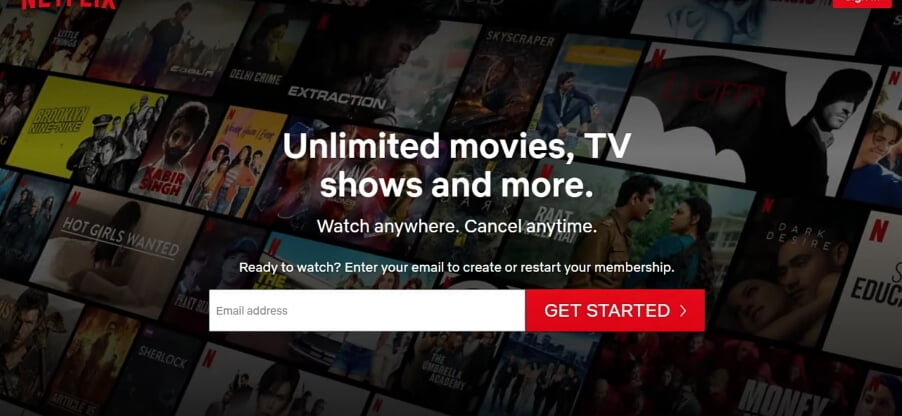 Download the Avira Prime VPN chrome extension. Skip this process if you are given the "Try 30 days Free Trial" option. To download the plugin, go to Avira.com and then wait for the pop-up below.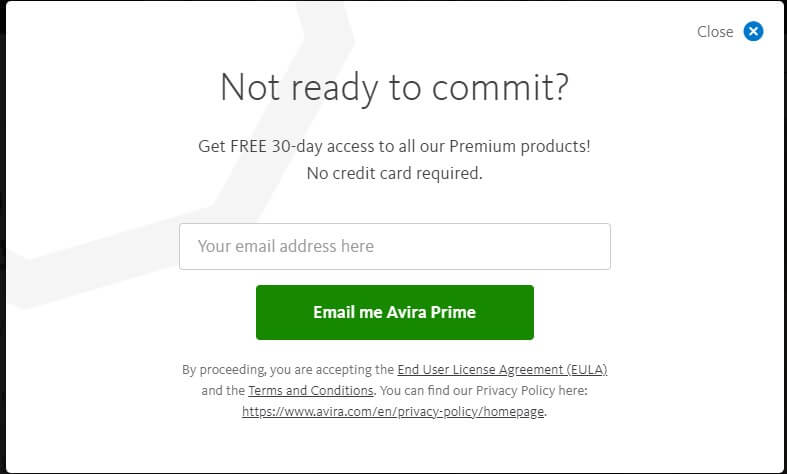 Enter your email address and download the premium VPN chrome extension. Note that you only get 30 days free. After successful download, set your location to Svizzera. Then go back to Netflix.com, you should now see the Try 30 days free option.
Next, you will create a password that you would be using to log in whenever you want to stream, especially on new device.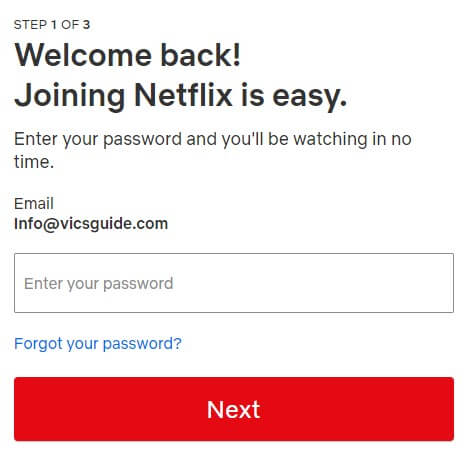 After creating a password, you will be taken to a new screen where to choose your plan. Choose your preferred plan.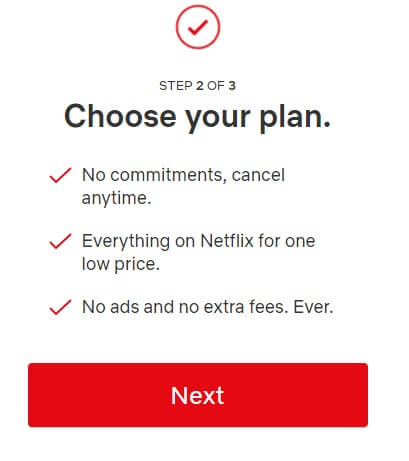 Choose a billing option and input your information. You have the option of using your VISA or Master debit card, Paypal, or Netflix Gift code, if you have any. Don't worry about your account been debitted, you won't be debitted until your trial ends. You can always cancel at any time before the trial ends.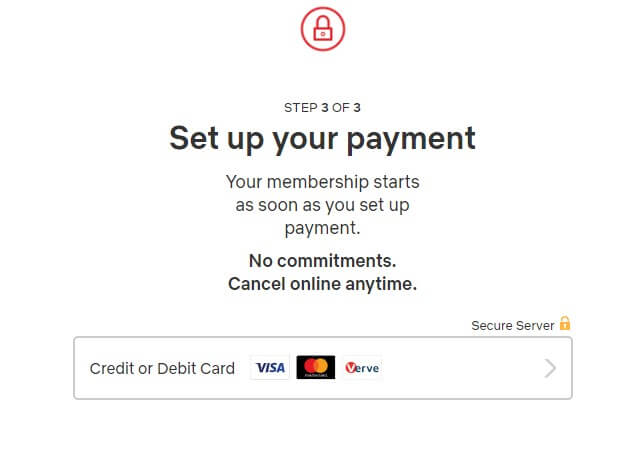 That's all, you've just got yourself a Netflix account and you can start enjoying your favorite TV shows and movies. Don't forget that the trial ends in 3 months, so if you only want to try the service out, you can opt-out before the trial ends.
If you don't know how to get started on Netflix, check out our other guides on the best Netflix movies, Best Netflix Shows right now, and also learn how to download TV shows and movies on Netflix. You can also check how to change your Netflix password if you ever forgot your password and how to cancel your Netflix account.
If you have any questions or any issues you are currently facing, you can leave a message in the comment section below.