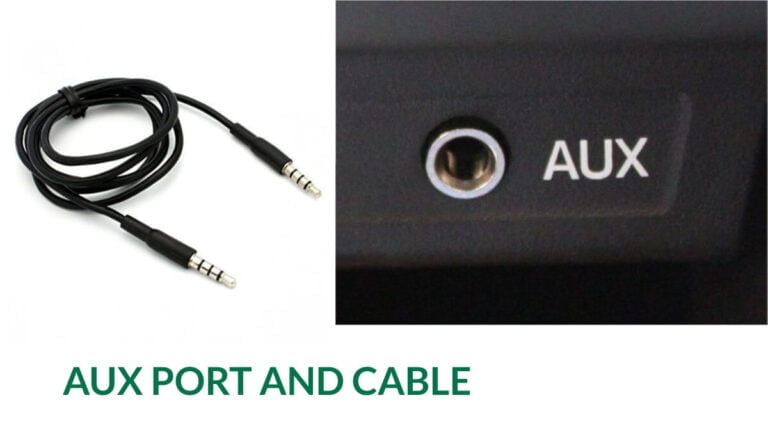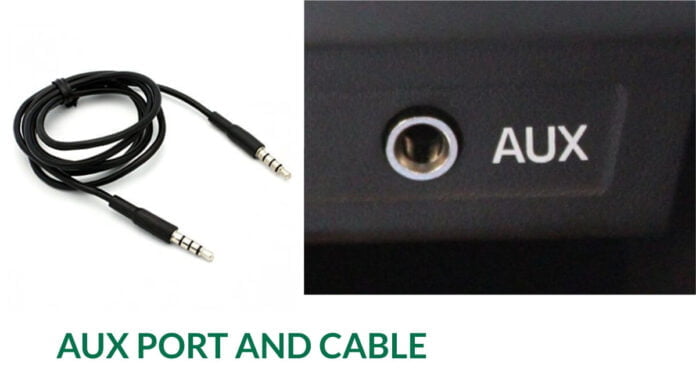 Although most high-end smartphones like the Samsung Galaxy S21 and iPhone 12 are already getting rid of the headphone Jack since the introduction of wireless hands-frees like Airdots, Airpods, and the likes. The headphone jack remains a key feature in many other phones. The headphone jack in a smartphone is an example of an aux port.
What is an Auxiliary Port?
An Auxiliary Port (AUX) is an asynchronous serial port that grants the transmission of an audio signal for:
MP3 players.
Headphones and headsets.
Portable music players.
Microphones.
Speakers.
Amplifiers.
And other audio devices, including some fairly traditional audio technologies.
Auxiliary port is not only found on smartphones, it is applicable on any type of equipment or musical instruments that permits audio sounds from external sources. 
As is the case with many ports, you need a cable to be able to transmit signals through the auxiliary port. This cable is called 'auxiliary cable'. An aux cable comes with a 3.5mm jack at both ends.
In the case of a smartphone, the aux cable can also be called 'audio Jack', since you can transmit sound from your phone to your hands-free or any external speakers through the port. Your hands-free is a bit different, the other end is speakers.
In a car or truck, an Auxiliary cable is also called 'media Jack'. It looks like a socket and it enables one to be able to connect any kind of portable music player (including your phone) to the car's speakers or amplifier. In most cases, the Media Jack used in vehicles has one port at one end and two ports at the other end. The end of the cable with two ports is plugged into the headphone socket of a music player, and the other end with two cables is plugged into the vehicle's audio Jack.
Uses of Auxiliary Port
The Aux port is a serial port, that is, it is used to transmit or receive a single stream of data at a time. This port is found on any equipment that allows receiving of peripheral sound sources like audio speakers or digital music players. It is also found on any equipment that permits the transmission of audio signals such as your PC, laptop, or smartphone to external sources or speakers.
Aux inputs can be used with basically all audio devices regardless of the device you have be it an android phone, laptop, or iPhone as long as the device supports it.
Aux input comes with a lot of benefits. Your earphones are plugged into any music player, phone, laptop, or computer through the aux input.
Recently, the application of aux inputs is decreasing with so many smartphone companies removing this feature in their device.
Apple's latest phone, for example, does not come with the headphone jack, just before the introduction of their new alternatives. Apple has usually, justify the reason they had to remove the feature saying headphone jacks were redundant. Bluetooth can handle the usefulness of the headphone jack.
There are a lot of circumstances that make the use of the aux port obsolete. Take, for example, the shift from USB-connected Webcams to built-in cameras in laptops and also the movement from the traditional mouse designs to touchscreen and trackpad.
Now we use the aux port less because there are only a few devices to connect them to. This is a result of increased wireless designs.