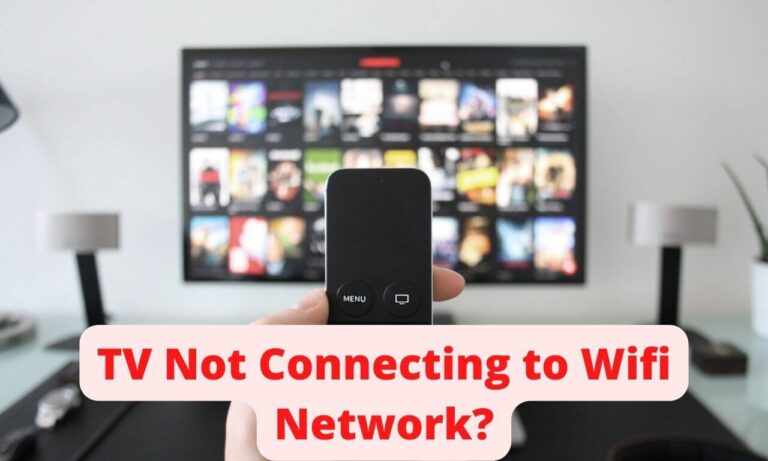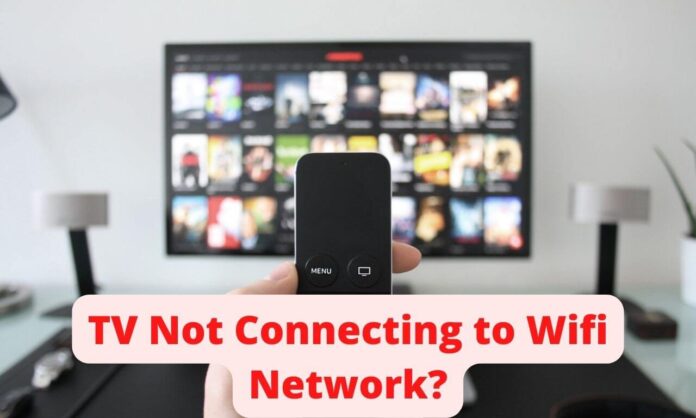 Sometimes your TV just stops connecting to the wifi network. This might be because your router is not working well, or there is a problem with your TV. In this article, We will show you the reasons your TV is not connecting to the Wifi network and how you can solve common problems that could prevent your TV from connecting to a Wifi network.
Read Also: 5 great uses of your TV USB port
8 Reasons Why Your TV is not Connecting to Wifi and Solutions
The WiFi network is Not in Range:
The first thing to do is to check that the WiFi network is in range of your TV. If you are connecting to a wireless router, make sure that it's turned on and broadcasting a signal.
If you are using a wireless extender, make sure it's connected and not turned off.
If all else fails, try turning off your WiFi router (if possible) and then turn it back on again.
The WiFi network is Hidden:
If you're having trouble connecting to a WiFi network, it may be because the network is hidden.
To see whether or not your router is hidden:
Press the Menu button on your TV. You should see a menu that has the following options.
Select General Options > Network > Advanced settings > Address and search tab.
Change "WIFI" to "Hidden" or "Show only wireless networks" and click Apply.
If you don't see either of these options, then your router isn't hidden; check with your service provider if you're not sure how to do this.
Update your TV Software:
If you have an older model television, and it isn't connecting to the Wi-Fi network, it's likely that you need to update its firmware.
Firmware updates are available for both the RCA and Samsung TVs, as well as for many other brands of televisions.
To update your TV's firmware,
Connect the TV to a power source and switch it on.
Press and hold down the Menu button on your remote control for a few seconds until you see the option to "update" appear on-screen.
IP Address Conflict Or Restricted Access:
It's a strange issue. It lets you connect to the WIFI and internet but, you can't browse the internet or stream movies. It's more likely due to IP Address conflict or restricted access from your area.
To solve this issue, you can use a VPN to change your IP address which will allow you to access the internet. Moreover, we recommend you to use CyberGhost VPN, it is the ultimate VPN for TVs with all Samsung brands.
Reset your Wi-Fi Network:
Sometimes, it's the cache memory or IP address conflict that restricts us to connect to the internet. To solve this issue, reset your Wi-Fi network.
Press the "Menu" button on the remote control while you are in the Wi-Fi settings menu.
Select "Reset Network Settings."
Follow the steps on the screen to reset your Wi-Fi network settings
Your TV isn't compatible with your Wifi
Universally, not all TVs are compatible with all WiFi networks.
With this in mind, here are some guidelines on how to troubleshoot if your TV isn't connecting to the WiFi network:
Check if your TV has an Ethernet port. If it doesn't, then there's no way for it to connect to the WiFi network.
Make sure that there isn't any interference between two routers or modems (like cable lines). Sometimes these kinds of interference can cause a bad WiFI connection.
Also, ensure that there aren't any dead zones around your house where devices cannot reach the router or modem (for example, on top of walls).
You Have A Hardware Problem:
A hardware problem is the most common reason why your TV won't connect to the WiFi network.
To solve this issue, check your TV's manual for troubleshooting tips and contact the manufacturer if you are unable to resolve the issue yourself.
At last, if you can't find any errors on the network in your router, then your TV is likely not receiving signals properly. This could be due to interference from other devices, power surges, or a weak signal. You may need to reset your router or change the channel on your TV's antenna.
There's an issue with the TV's Network Adapter:
Older TVs have an outdated network adapter, like the 1.2 GHz which is incompatible with the latest 5 GHz or 2.4 GHz high-speed modems.
There's only one solution to this problem to replace your TV, or use an Ethernet cable.