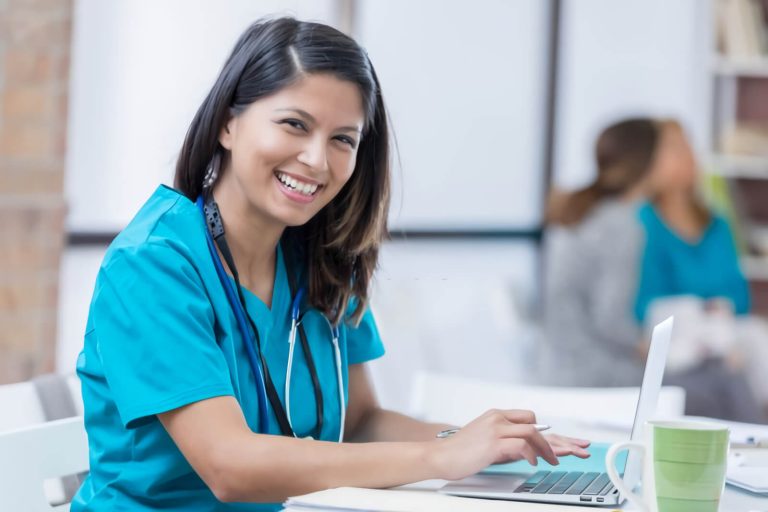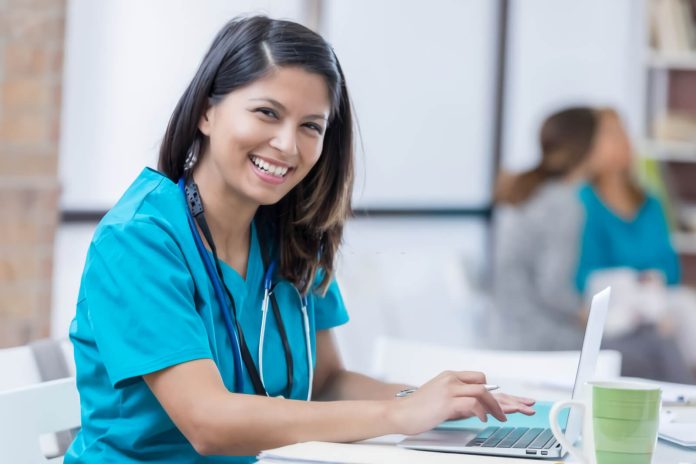 Students in nursing schools have to deal with tons of labs, assignments, class tests, and textbooks. Not only that, but they will also need to spend the majority of the day watching the display to explore different medical issues. Dealing with such challenging tasks with only paper and pen will be difficult for nursing students.
In that case, a laptop or iPad can be used to make these tasks easier and get rid of dealing with different books and carriers. Unfortunately, most students are perplexed while deciding between a laptop and an iPad. Typically, both of these devices offer different benefits and drawbacks individually.
So, choosing one from these devices completely depends on the purposes of your uses. Our research finds that investing in a laptop instead of an iPad for nursing students will be a great choice. Laptops will help to meet their academic and professional needs properly. However, for more information in this regard, read continue this context.
Read Also: Best laptops for students | Best Laptops for programmers
What Are The Difference Between Laptops And iPad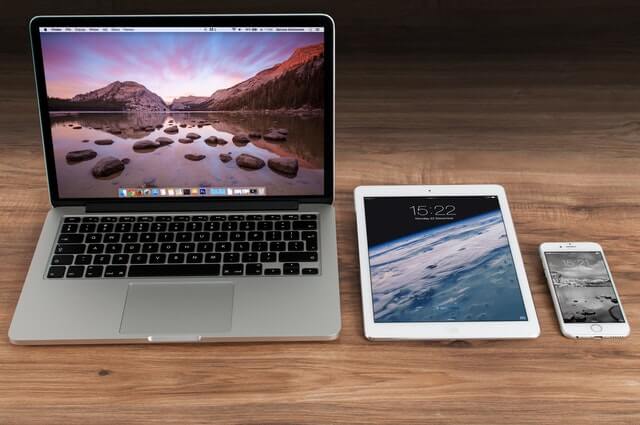 Even while laptops and iPads can nearly perform the same things, there are significant differences between them. Some important differences between laptops and iPads have been explained below.
Size
This may be the initial distinction between the two devices. Usually, iPads are smaller than laptops which makes them less weight. An iPad weighs around 2 to 3 Lbs, while a laptop weighs about 5 Lbs. The size disparity between these two devices offers its own set of benefits.
For example, being lightweight, iPads are portable and compact. On the other hand, for the bigger sizes, laptops are equipped with a large screen, keyboard, and cursor, which help execute more tasks much faster. These features are ideal for students in nursing school. Using the best laptop for nursing school, students will benefit by executing their projects.
Design
iPads usually contain a touch screen interface, which may be challenging to use who type frequently. Touch screen devices are best for those who navigate the device so much. For example, browse the internet, watch multimedia, and explore different data. If we talk about laptops, they are designed with a full-sized keyboard and touchpad mouse, which help make both typing and navigating easier.
Storage
Storage makes a massive difference between laptops and iPads. iPads are designed with low cost in mind, which significantly impact the storage space. Thus, most iPads offer smaller storage space, between 16 and 128 GB. This is because their smaller functioning capacity does not require much storage space.
Laptops are equipped with hard disks which provide a larger storage capacity of between 500 GB to 2 TB. Besides, the latest laptops are integrated with solid-state drives, which offer better speed than HDD.
Performance
Compared to iPads, laptops integrate various internal components, which help to increase overall performance. For example, HD graphics make the laptops more demanding to execute different high-graphic software and watch high-quality videos.
Besides, laptops contain powerful processors that help perform many tasks within a short time. On the contrary, iPads are better for performing basic tasks such as web browsing, social media, and movie or music streaming.
Cost
In general, iPads are cheaper compared to laptops in the market. You can find budget iPads costs ranging from around $300 to $800. Furthermore, an iPad can be purchased for as little as $100. A budget laptop costs around $300 to $400, while a more expensive option costs up to $3000. If you consider the performance of laptops, this price is really worth it compared to iPads.
Is A Laptop Or iPad Better For Nursing School?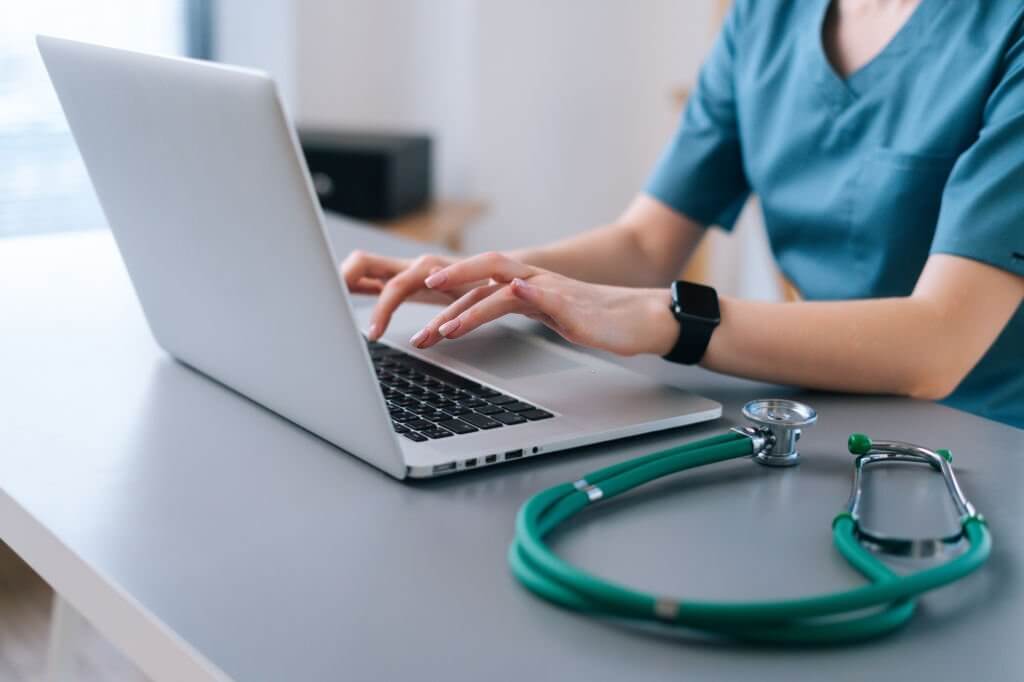 As you saw above, both laptops and iPad offer their own benefits individually. But if we talk about the nursing students, choosing a laptop will be a good decision. This is because nursing students usually have to deal with different high-graphics software that cannot be run with an iPad.
Besides, the lower performance of the iPads is enough to provide sufficient support to the students. Another important thing is that the laptop's larger display will help students watch their online lectures without eye issues. The larger storage space of the laptop will allow nursing students to keep a lot of books and courses on their laptops which is not possible with iPads.
Additionally, typing on touchscreen keyboards may be challenging for nursing students. This kind of keyboard is hard to type and see due to the flat keys. In the case of laptops, their keyboard and touch are very useful for anyone.
Read also: How to fix one drive Sync is pending
What Should A Good Laptop For Nursing School Include?
Not all laptops will be ideal for students, especially nursing students, as they have to execute a variety of tasks. Here we have explored some crucial factors that should be included in nursing school laptops.
Portability
Laptops are usually designed portable, keeping the mind of carrying everywhere the user wants. It is crucial for nursing students as they have to take laptops to class, hospitals, or other places. Although all laptops are portable, some factors take the laptops to another level using strong hinges, rugged exterior, USB-C chargers, and many more. A cheap laptop may be portable but not enough to prove maximum portability due to its weak plastic body.
Battery Life
Laptop battery life also makes a good impact on nursing students. They often move to study in the classroom, hallway, or library almost every day. If the battery dies at an inopportune time or middle in the lecture, a student could miss class or be late to work. Besides, you may not find a power outlet everywhere you go, so laptops with a good battery life will be a good choice. Some laptops offer a battery life of around 10 hours with a minimum backup of 7 or 8 hours in real life.
Display Size and Resolution
HD displays are nice, but bigger displays are even better. A larger display laptop will help students see the screen better, which can also be an eye relief for them. As nursing students use a laptop to watch videos, read papers, and inspect different images, having a larger display might be the best option. Although bigger laptops are less portable than smaller laptops, they will meet the nursing students' criteria.
Processor and Memory
Nursing students have to work with different educations and musical software. This software requires a powerful processor and enough memory to run on the laptop. A powerful processor-equipped laptop will help handle heavy workloads and run high-end software very fast. Besides, having enough memory on a laptop makes you run different applications at once. So, it will be best to choose a laptop with a minimum of 8 GB of RAM and a good processor.
Operating System
Most laptops use Windows OS, which anyone can use due to its easy-to-use interface. You can install different nursing software in this operating system to study or practice easily. Besides, Windows OS offers strong security against harmful viruses. You will also find some laptops integrated with Linux OS, which is complex to navigate compared to Windows OS.
Connectivity
Nursing school students work with different projects and sometimes need to present information. In that case, they need to use a laptop equipped with Wireless-AC connectivity to access nursing resources. Besides, if you write papers or conduct research online, a webcam makes it easier to communicate with your professors and friends.
Conclusion
We hope that the information discussed in this context helps you understand whether laptops or iPads are better for nursing school. Typically, both of these devices have features individually. But for nursing students, laptops can be a good choice. The main reason is that laptops are powerful enough to work with nursing tasks, while iPods can be used to execute daily tasks.
Besides, larger laptops offer better screen resolution, which is good for nursing students. However, there are numerous laptops you will find on the market, but you should choose the right one. When choosing a laptop for nursing school, make sure the features discussed above are included.