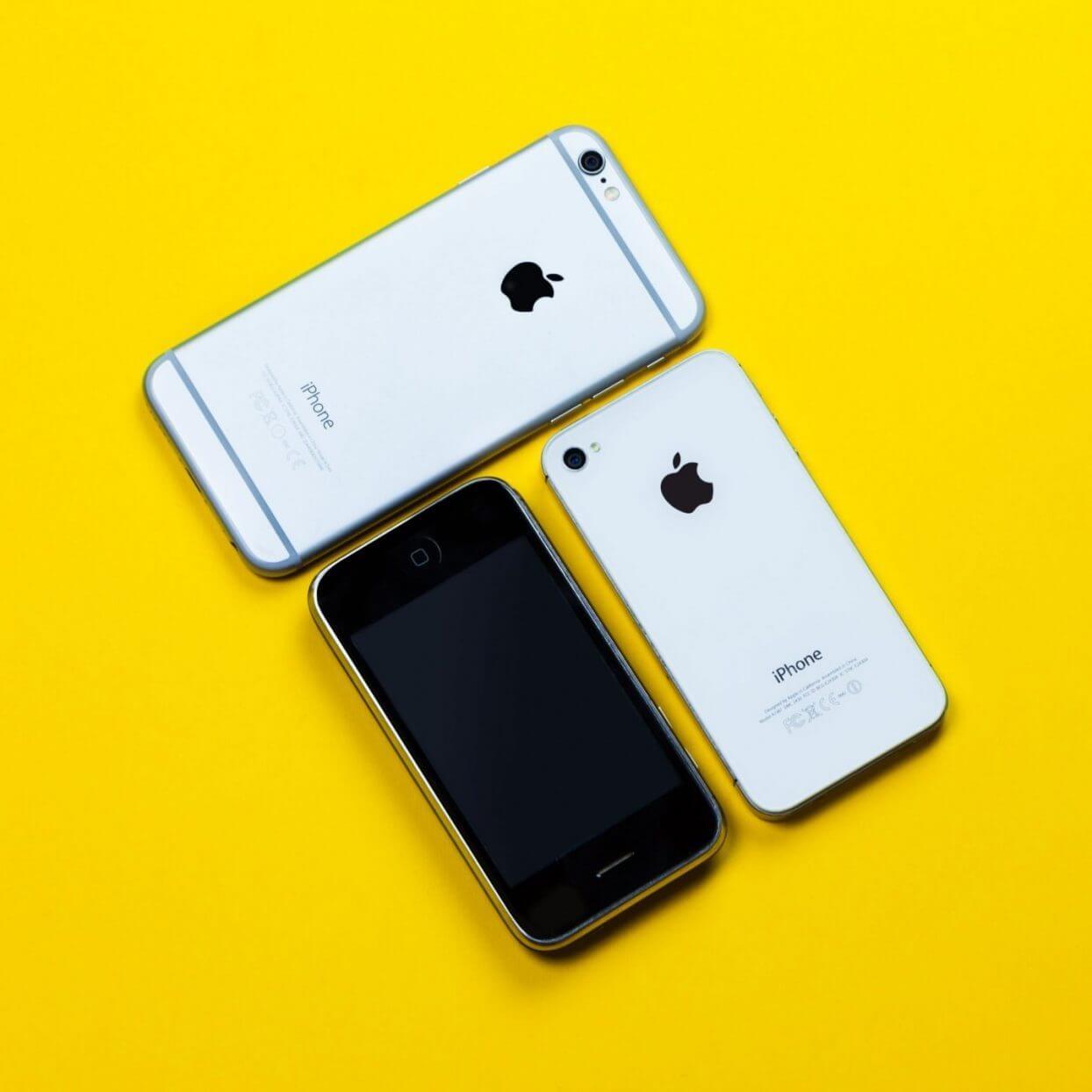 Thinking of which iPhone to buy, there's never been a better time to buy than now. Apple provides more choice to choose from than ever. With the roll out of the iPhone 12, you get four options to choose from. And with the release of the iPhone SE launched before them, users can now buy an iPhone at cheaper price.
So, you've got a lot option ranging from size, features, design and budget. Just to make your decisions easier, we've list out the best iPhones Apple currently sells and older versions you could get from retailers or online stores.
We are in a new year, so we should be expecting new phones from Apple. We think the next phone to be released this year is the iPhone SE 3, which might arrive in April just like last year and next the iPhone 13 line up which will probably be announced in September. So, if you are not so interested in any of the iPhones right now, you can always come back to this guide to see what phone is released next.
So, here is our top picks of the best iPhones and their prices in Nigeria right now in 2021.
one has become one of the must have phone for many people over the years, perhaps due to the fact that iPhone is faster, its high grade cameras, portability and user experience. iPhone pride itself has one of the best phone brands in the world has it has produced more than 1.5 billion phones and has more than 900 million active users.
Even though iPhones are expensive, it is worth buying since it offers great features and you get value for your money. If you want to find out various iPhone prices in Nigeria, read on.
Best Phones By Brand
| iPhone Model | Price | Jumia |
| --- | --- | --- |
| iPhone 12 Pro Max | ₦457,000 | View |
| iPhone 12 Pro | ₦381,000 | View |
| iPhone 12 | ₦297,000 | View |
| iPhone 12 Mini | ₦280,000 | View |
| iPhone SE (2nd generation) | ₦250,000 | View |
| iPhone 11 pro Max | ₦569,400 | View |
| iPhone 11 pro | ₦465,000 | View |
| iphone 11 | ₦347,000 | View |
| iphone XS Max | ₦380,000 | View |
| iPhone XS | ₦280,000 | View |
| iPhone XR | ₦244,900 | View |
| iPhone X | ₦235,740 | View |
| iPhone 8 plus | ₦297,990 | View |
| iPhone 8 | ₦145,700 | View |
| iPhone 7 plus | ₦163,760 | View |
| iPhone 7 | ₦91,900 | View |
| iPhone 6s plus | ₦95,900 | View |
| iPhone 6s | ₦79,900 | View |
1. Apple iPhone 12 Pro max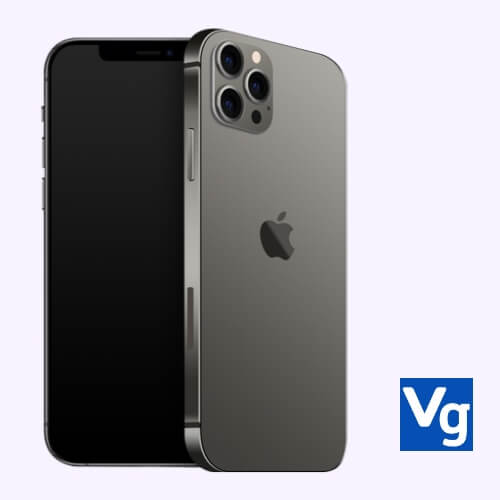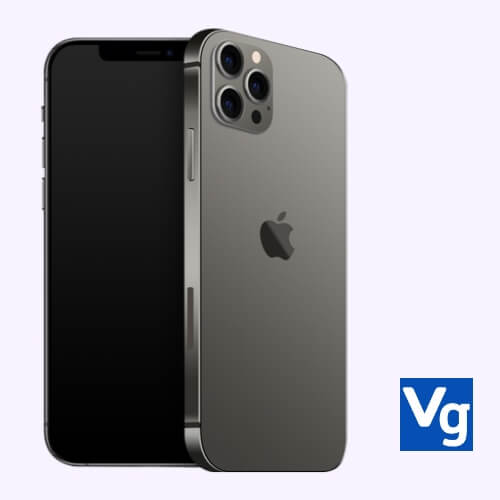 | | |
| --- | --- |
| Released Date | November 13, 2020 |
| Display | 6.7 inches Super Retina XDR OLED, 1284 x 2778 pixels |
| Processor | Apple A14 Bionic |
| RAM | 6GB |
| Storage | 128GB, 256GB, 512GB |
| Cameras | Quad- 12MP + 12MP +12MP |
| Battery | 3687mAh, 20W fast charging + 15W fast wireless charging |
| Dimension | 160.8 x 78.1 x 7.4 |
| Weight | 228g |
2. Apple iPhone 12 Pro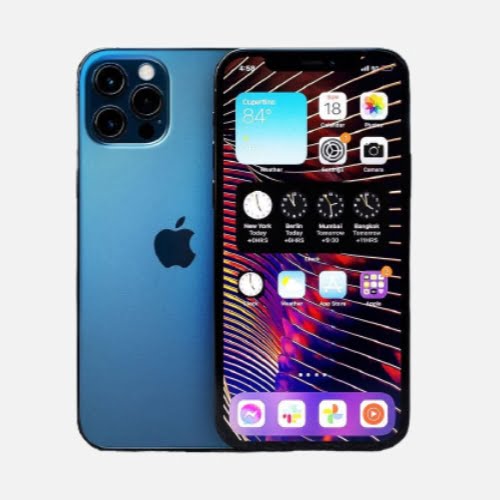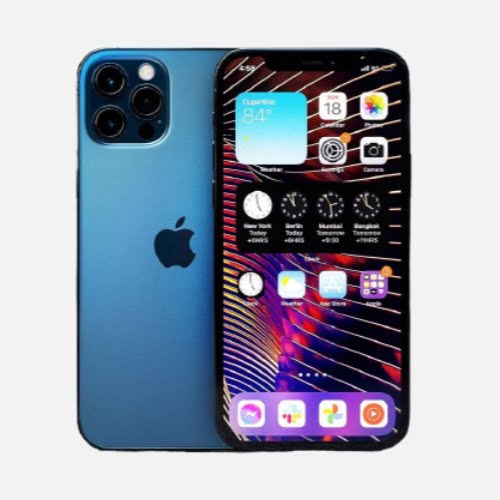 | | |
| --- | --- |
| Released Date | October 23, 2020 |
| Display | 6.1 inches Super Retina XDR OLED, 1170 x 2532 pixels |
| Processor | Apple A14 Bionic |
| RAM | 6GB |
| Storage | 128GB, 256GB, 512GB |
| Cameras | Quad- 12MP + 12MP +12MP |
| Battery | 2815mAh, 20W fast charging + 15W fast wireless charging |
| Dimension | 141.7 x 71.5 x 7.4 |
| Weight | 189g |
3. Apple iPhone 12
| | |
| --- | --- |
| Released Date | October 23, 2020 |
| Display | 6.1 inches Super Retina XDR OLED, 1170 x 2532 pixels |
| Processor | Apple A14 Bionic |
| RAM | 4GB |
| Storage | 64GB, 128GB, 256GB |
| Cameras | Dual – 12MP + 12MP |
| Battery | 2815mAh, 20W fast charging + 15W fast wireless charging |
| Dimension | 146.7 x 71.5 x 7.4 |
| Weight | 164g |
4. Apple iPhone 12 Mini
| | |
| --- | --- |
| Released Date | November 13 |
| Display | 5.4 inches Super Retina XDR OLED, 1080 x 2340 pixels |
| Processor | Apple A14 Bionic |
| RAM | 4GB |
| Storage | 64GB, 128GB, 256GB |
| Cameras | Dual – 12MP + 12MP |
| Battery | 2227mAh, 20W fast charging + 12W fast wireless charging |
| Dimension | 131.5 x 64.2 x 7.4 |
| Weight | 135g |
5. iPhone SE (2nd generation)
Specs
Display: 4.7-inch Retina HD display | Chip: A13 Bionic chip Third‑generation Neural Engine | RAM: 3GB RAM | Storage: 128GB ROM | Rear camera: 12MP Wide camera | Front camera: 7MP front camera | Weight: 0.5 Kg
₦231,000
6. iPhone 11 pro-Max
Specs
Display: 6.5 Inch Super Retina XDR | Chip: Apple A13 Bionic (7 nm+) | CPU: Hexa-core (2×2.65 GHz Lightning + 4×1.8 GHz Thunder) RAM: 4GB RAM | Storage: 64GB ROM, 128Gb, 256GB | Rear camera: Flaunts a triple rear camera with LED flash that helps capture flawless shots in low light conditions(12MP + 12MP +12MP) | Front camera: dual 12 MP, f/2.2, 23mm (wide) SL 3D, (depth/biometrics sensor)) | Weight: 226 g (7.97 oz)
₦450,000 view price on Konga
iPhone 11 pro
Specs
Display: 5.8 inches, 84.4 cm2 (~82.1% screen-to-body ratio)| Chip: Apple A13 Bionic (7 nm+) | CPU: Hexa-core (2×2.65 GHz Lightning + 4×1.8 GHz Thunder) RAM: 4GB RAM | Storage: 64GB, 128GB, 256GB ROM | Rear camera: 12MP + 12MP Dual Rear Camera| Front camera: 12 MP single camera | Weight: 188 g (6.63 oz)
iPhone 11
Specs
Display: 6.1-Inch Liquid Retina HD display | Chip: Apple A13 Bionic (7 nm+) | CPU: Hexa-core (2×2.65 GHz Lightning + 4×1.8 GHz Thunder) RAM: 4GB RAM | Storage: 64GB ROM | Rear camera: 12MP + 12MP Dual Rear Camera| Front camera: 12 MP single camera | Weight:94 g (6.84 oz)
₦347,000 view price on jumia
iPhone XS Max
Specs
Display: 6.5-inch Super Retina display (OLED) with HDR | Chip: A12 Bionic with next-generation Neural Engine | CPU: Hexa-core (2×2.5 GHz Vortex + 4×1.6 GHz Tempest) RAM: 4GB RAM | Storage: 64GB- 512GB ROM | Rear camera: 12MP dual cameras with dual OIS| Front camera: 7MP TrueDepth front camera | Weight: 208 g (7.34 oz)
iPhone XS
Specs
Display: 5.8-inch Super Retina display (OLED) with HDR | Chip: A12 Bionic with next-generation Neural Engine | CPU: Hexa-core (2×2.5 GHz Vortex + 4×1.6 GHz Tempest) RAM: 4GB RAM | Storage: 64GB- 256GB ROM | Rear camera: 12MP dual cameras with dual OIS| Front camera: 7MP TrueDepth front camera | Weight: 177 g (6.24 oz)
iPhone XR
Specs
Display: 6.1-inch Liquid Retina display (LCD) Chip: A12 Bionic with next-generation Neural Engine | CPU: Hexa-core (2×2.5 GHz Vortex + 4×1.6 GHz Tempest) RAM: 3GB RAM | Storage: 64GB- 128GB ROM | Rear camera: 12MP single cameras| Front camera: 7MP TrueDepth front camera | Weight: 194 g (6.84 oz)
iPhone X
Specs
Display: 5.8″ OLED HD Retina Display Chip: A11 Bionic Chip with 64-bit architecture | CPU: Hexa-core 2.39 GHz (2x Monsoon + 4x Mistral) RAM: 3GB RAM | Storage: 64GB ROM | Rear camera: 12MP wide-angle and telephoto single cameras| Front camera: 7MP TrueDepth front camera | Weight: 174 g (6.14 oz)
iPhone 8 Plus
Specs
Display: 5.5-inch HD Retina Display Chip: A11 Bionic Chip with 64-bit architecture | CPU: Hexa-core 2.39 GHz (2x Monsoon + 4x Mistral) RAM: 3GB RAM | Storage: 64GB ROM | Rear camera: 12MP wide-angle and telephoto single cameras| Front camera: 7MP TrueDepth front camera | Weight: 167g
iPhone 8
Specs
Display: 4.7-inch Retina HD Chip: A11 Bionic Chip | CPU: Hexa-core (2x Monsoon + 4x Mistral) RAM: 2GB RAM | Storage: 64GB-256GB ROM | Rear camera: 12 MP, f/1.8, 28mm (wide), PDAF, OIS | Front camera: 7MP | Weight:148 g (5.22 oz)
iPhone 7 Plus
Specs
Display: 5.5 inches, 83.4 cm2 (~67.7% screen-to-body ratio) | Chip: A11 Bionic Chip | CPU: Quad-core 2.34 GHz (2x Hurricane + 2x Zephyr) | RAM: 3GB RAM | Storage: 32GB-256GB ROM | Rear camera: 12MP dual Wide Angle rear cameras| Front camera: 7 MP, f/2.2, 32mm (standard) | Weight:188 g (6.63 oz)
iPhone 7
Specs
Display: 4.7-inch (diagonal) LED-backlit widescreen Retina HD Chip: A11 Bionic Chip | CPU: Quad-core 2.34 GHz (2x Hurricane + 2x Zephyr) | RAM: 3GB RAM | Storage: 32GB-256GB ROM | Rear camera: 12MP dual Wide Angle rear cameras| Front camera: 7 MP, f/2.2, 32mm (standard) | Weight:188 g (6.63 oz)