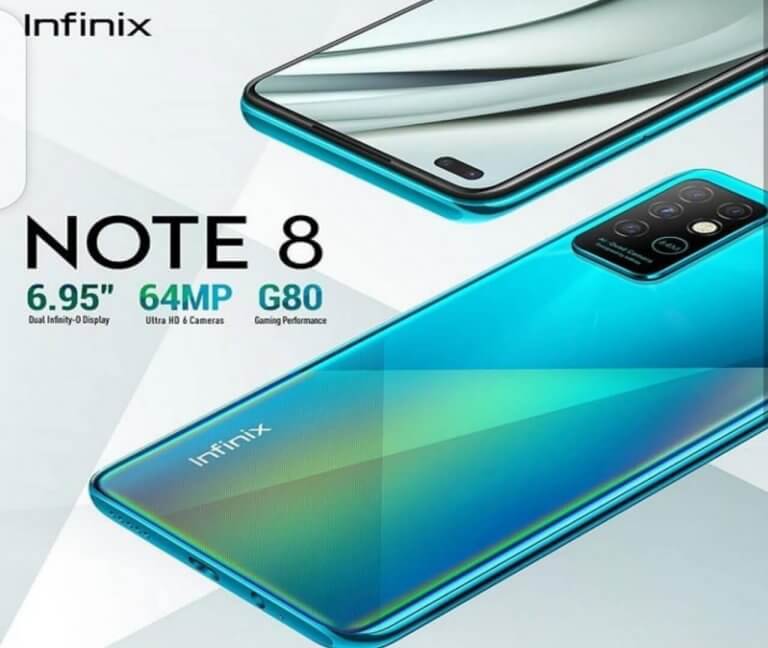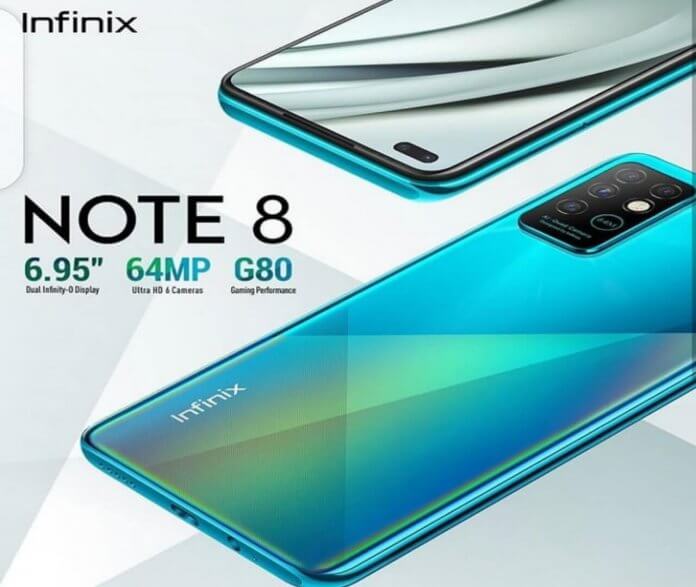 The Infinix note 8 is the successor to the Infinix note 7. It is packed with more features which I will be sharing with you in this Infinix Note 8 Review. This device was officially announced on October, 15 and was made available in Nigeria on November 4, 2020.
The starting price for the 6GB RAM/128GB ROM version is ₦90,400 (around $230) in Nigeria. All Infinix device released this year are all durable and strong. So, when the Infinix note 8 accidentally falls down, you have little or no problem with the device having a crack.
Pros and Cons
Pros
Great design
Amazing cameras
Ultra-wide selfie Camera
Cons
Average Processor
A lot of bloatware
Is this phone worth buying or upgrading to? We will get to know in this quick review. But before that, let take a look at what this device has to offer.
Infinix note 8 key specifications
Released date – October, 2020
Network – 2G/3G/4G
Display – 6.95" IPS LCD
Resolution – 720 x 1640 pixels
CPU Octa-core – Mediatek Helio G80 (12nm)
GPU – Mali-G52 MC2
Memory – 6GB 128GB
Main Camera – Quad 64MP+2MP+2MP+2MP
Selfie Camera – Dual 16MP+ 2MP
Sound – 3.5mm Jack, loudspeaker
Battery – Li-Po 5200 mAh
The features from the specs sheet above is not bad at all. The Infinix note 8 offers a good value for money.
Infinix note 8 Price and released date
The Infinix note 8 is available in Nigeria, Kenya and Ghana for ₦90,440, KSh 21,799 and GHS 1,039. It was announced in October 15, 2020 alongside the infinix note 8i, a similar phone with less camera feature and price.
Both phones have amazing specs and can be bought directly from X-park (an online shopping platform launched by Infinix), as well as third-party channels like Jumia.
Compare prices
See other offers- Jumia.Ke | Jumia.gh
Infinix note 8 Review
What's not to love about the infinix note 8? Not much actually. A curve, shiny plastic around the back, gorilla glass screen in front, 64Mp 2K resolution camera, 6GB RAM, 128GB internal memory and lot more. The infinix note 8 enters the second spot in the best infinix phone in 2020.
Infinix note 8 Unboxing
What's in the box?
The Infinix note 8 comes with a sim remover tool, a TPU case and a plastic screen protector. Also included in the box is X park and X club leaflet. You also get a carlcare leaflet that says you get free screen repair if it happens that the screen breaks within the first 100 days.
In terms of accessories, included in the box is a earpiece with an average sound quality, 18w charger and a USB type C-cable.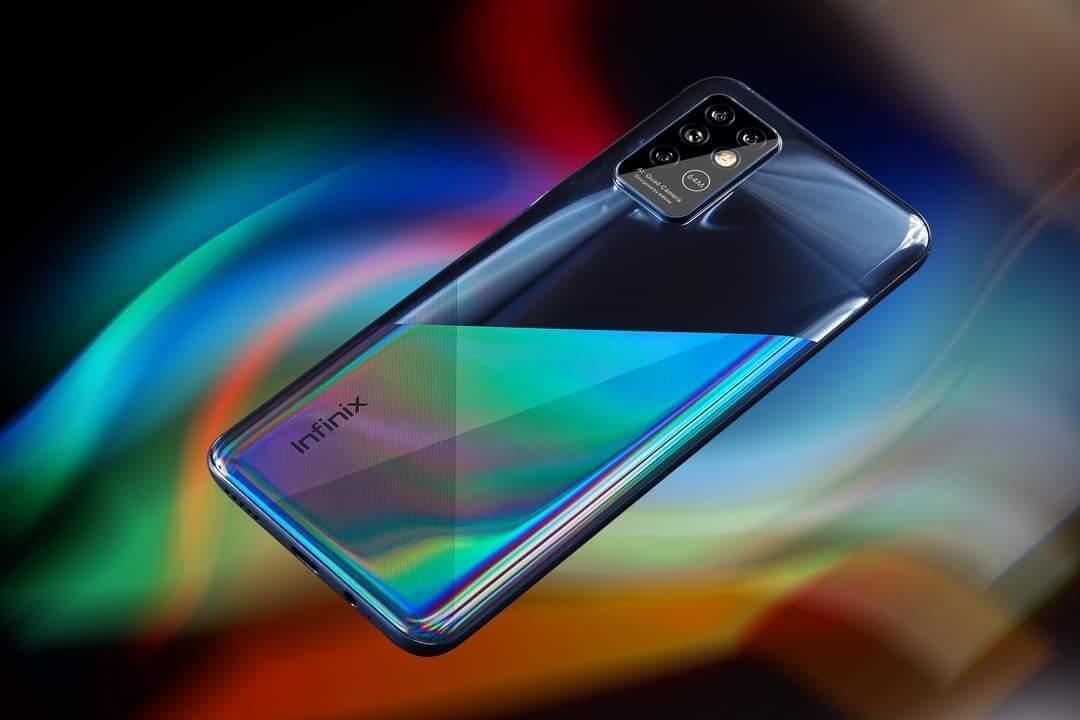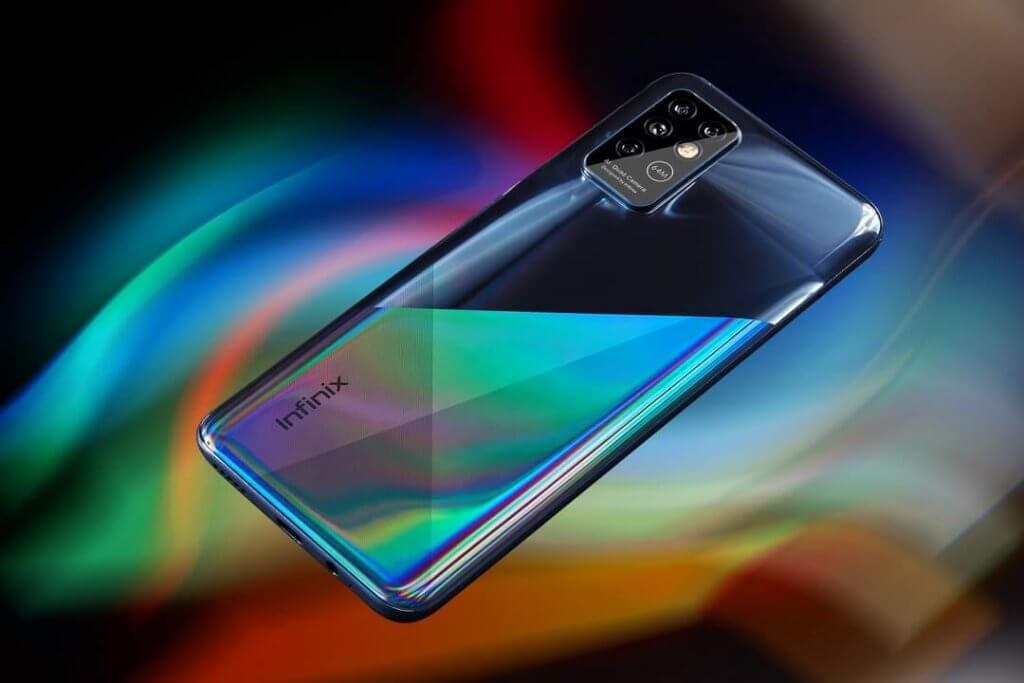 Body
The Infinix note 8 is a great-looking phone, no doubt about it. Infinix said the front is all Gorilla glass, but we don't know the version.
The Infinix note 8 four-camera system is just amazing and the design is similar to the infinix hot 10. The back is made of plastic body but it looks like glass. This is an advantage because plastic is more durable than glass.
On the right of the device is where you find the volume keys and power key that doubles as the fingerprint. On the left is where you find the dual sim trail and the memory slot that can take up to 2TB memory card according to Infinix.
At the bottom, you find the USB type C port and the single mic, a 3.5mm audio jack and one of the speakers. This device has a dual stereo speaker and the other is hidden at the top, and yes, the sound is amazing.
The different colours of the infinix note 8 are Deepsea Luster, Iceland Fantasy and Silver Diamond.
Display
The Infinix note 8 IPS LED screen packs a 720 x 1640 resolution and 6.39 inches. This is not the best resolution found in mobile-phones, but it is a great device at its price. If you are the type that loves streaming videos a lot, then you will love this device.
The size of the device looks convenient when typing and you hardly make mistakes while typing. Well, that is for me but the size may not be convenient if you have a small hand. The only warning, we could give to potential buyers is that the Note 8 is big. If what you love is a small phone, then you need to look elsewhere.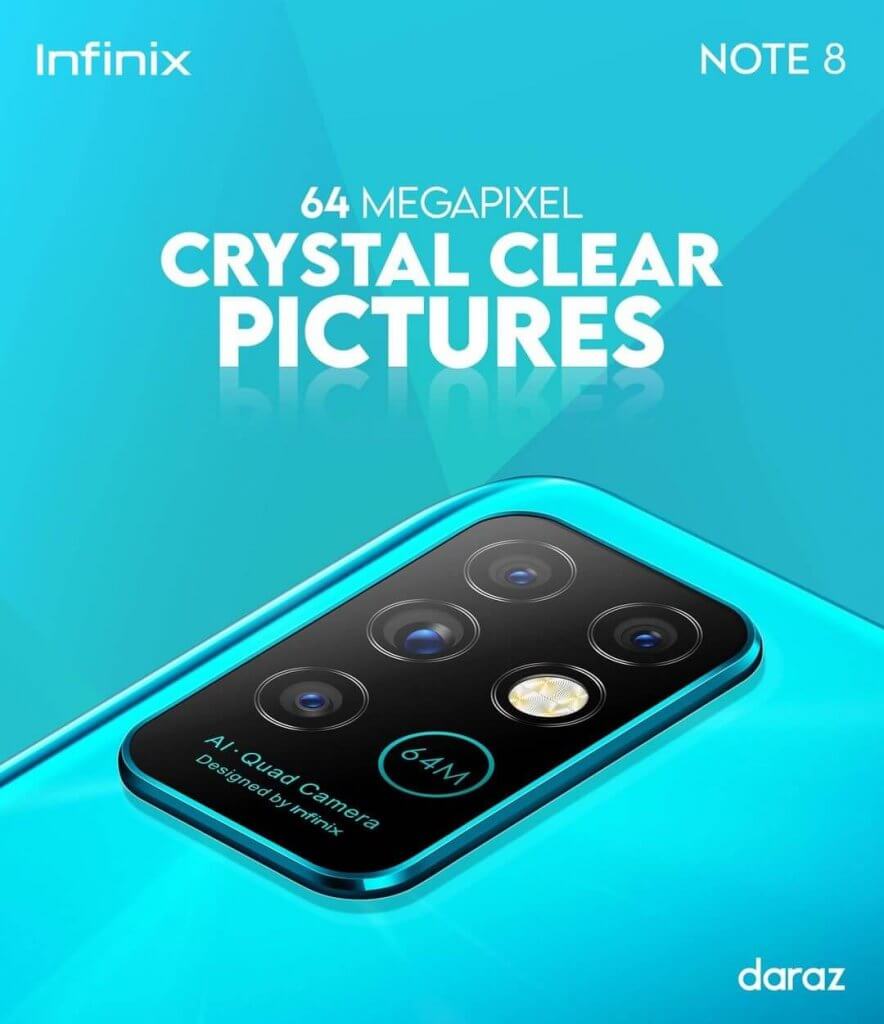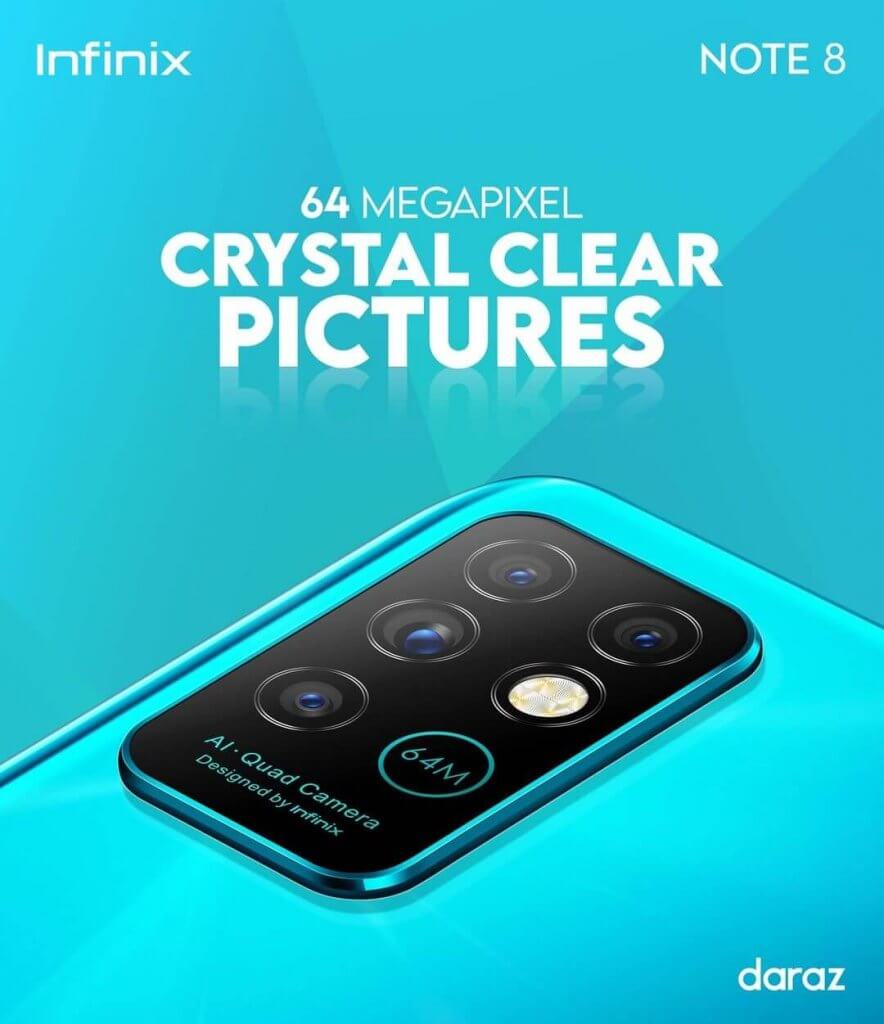 Camera
The infinix note 8 cameras is pack with an impressive 64Mp and 2Mp main camera. These two cameras are the ones in the main board. The remaining 2Mp cameras are low-pixel and depth sensor.
It also has a face unlock feature that respond very fast even when you put on a mask. At the front is where you will find the dual selfie camera with 2K, dual LED flash light.
Camera sample
Performance
The Infinix note 8 is powered by a MediaTek Helio G80 and available with 128GB of storage. This device is not the more powerful gaming device but the result is a great phone for gaming.
With an impressive screen, a long-lasting battery and a lot of space for even the most monstrously massive apps, the performance of this device is great. It performs excellent gaming and multi-tasking performance.
Playing graphics intensive games on the Infinix note 8 is a piece of cake for this smartphone thanks to the Mali G52 Graphics processing unit. Although it doesn't play games on the highest performing settings but the game play is quite impressive.
Testing the performance of the Note 8 on Geekbench, the device is 35% faster than the note 7. The phone achieves a Geekbench 5 multi-core score of over 1350, and score over 380 on single core. This is reflected in the day-to-day use, multi-tasking and gaming performance.
On AnTuTu test, the performance score is 196416. This shows the Infinix Note 8 performs quite well.
The side fingerprint scanner that doubles as the power button is fine; it works very fast. The face unlocks also respond very fast even when you put on a face mask.
Software
The Infinix note 8 is operated on the Android 10 which is the latest at the time this device was launched. And the device runs on the latest Infinix UI XOS 7.1. The XOS has been improved a lot from the previous ones.
Bloatware (pre-installed apps) is a problem found in most Infinix phone. Not everybody cares about bloatware, especially when they know they could uninstall those app. But this may be annoying for some people.
Battery
The Infinix Note 8 is powered by a 5200mAh Li-po battery, which is excellent from a capacity point of view. With this capacity, you don't need to go out with your charger, at least it will last a day after a full charge.
Watching a 2-hours high resolution movie at the highest brightest drain the battery by 11%. This shows that the battery last very long.
Extra Features
The infinix spot extra features. One of these features is X-note. X-note allows you to write, draw and you can be creative with this feature.
It also has the live transcribe feature that takes down your dictation and this app is very accurate. It can even take down local language names, like popular Yoruba names (a tribe in Nigeria).
X-clone enables you duplicate some of your favourite apps like Facebook messenger, WhatsApp and the like. What this mean is that you can have two WhatsApp or Facebook messenger account on your phone.
Why Should I buy the Infinix Note 8?
buy it if;
you want a large screen phone
you love streaming videos a lot
you want an affordable phone with great specs
Don't buy it if;
you want a small phone
gaming is your priority
you don't want a lot of bloatware