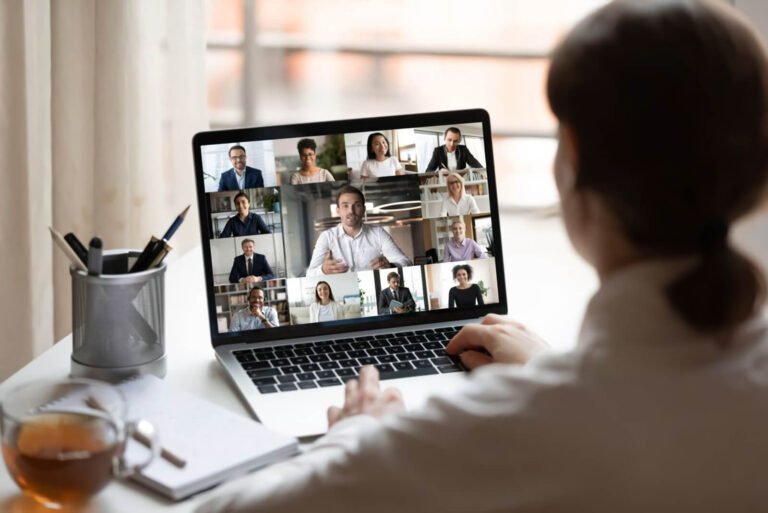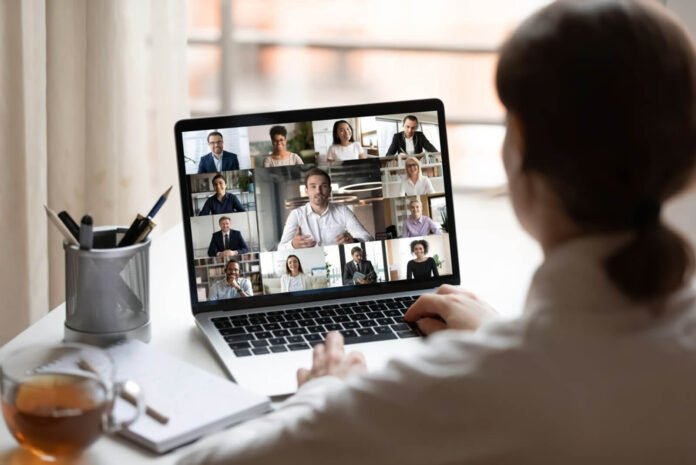 Laptop cameras were never high-quality and not till now. Although you are not going to do professional video or image shooting on a laptop camera, it still requires some basic quality to produce a decent image. Whether you are video calling a person or a business video conference, your camera needs to be of decent quality to make it watchable. But, how do you make laptop camera quality better?
In most cases, the solution is to add an external webcam. But you can improve camera quality without spending money on a new camera. And that is what I am about to tell you here. 
How to Make Laptop Camera Quality Better
When you do not have a choice to replace the built-in laptop camera with an external camera, you have to rely on it. But do not consider the crappy footage that usually a laptop camera provides. You can improve the camera quality by following a few tips that I will show here.
Update Camera Driver And Software
Camera quality improves digitally if you update the driver. It automatically affects the camera software system to provide better footage than before. Even if you are doing video chatting, make sure to use the latest version of that software. This software usually provides better camera control and digitally improves the image quality with the latest programming technology.
Clean Camera Lens
If you rough use your camera, your camera lens may consist of dust. As a result, you are not getting the prime performance from your laptop camera. So, that could be a reason why laptop cameras are so bad. 
Proper cleaning is surely going to provide better footage quality, that is for sure. Using lens cleaning liquid and other kits that you usually use to clean laptop displays is enough for cleaning them. If it has a lot of dust, blow some air first. Then drop some of the liquid and clean it using a clean cloth.
Improve Lighting
Whether it is a laptop camera or a professional camera, lighting is the key factor in improving the image quality. Therefore, you must ensure a proper lighting source to get better image quality from your laptop camera.
You can get various desk laptops that work great for it. But do not set extreme harsh lighting that can bother your eyes. Use soft light that can improve image quality yet not bother you at all.
And that is about the light in front of you. Also, you have to add lighting behind you to get better footage. But that light should not be too bright.
Focus on Background
Although you are the center of the frame, some background elements appear on the footage that could be disturbing and end up downgrading your overall image quality.
For example, having too many objects in the background can draw attention from your viewer to that rather than you. Also, if there are a lot of moving objects that appear, that is disturbing. Lastly, having a window that projects unusual lights can cause flares and reflect on the screen.
So, getting a clean background is always better for the video. Therefore your viewers will focus only on you rather than the background objects.
Change Display Resolution
Adjust the display resolution when you see a distorted or blurry image in your laptop camera. Try to drop in one-stop lower to see if the quality is good now. And do it until you get a better image quality. However, never go too low resolution; that can bother your overall experience.
Do Not Overload Your Laptop
When you are video calling others, try to get rid of some unnecessary apps to make sure your laptop is functioning fine. Overloading your laptop can decrease your laptop's overall performance and image quality. So, closing applications that you are not using at that time is a good practice to keep your laptop cool and well functioning. For example, you are not going to watch youtube videos while you are on a video call. So, why do you need to keep running that? Close that to let your laptop work on the video calling to give it the prime performance.
Laptop Video Setting
Finally, adjust your laptop video setting. If it is a new laptop, there is a chance to have lower resolution automatically set up. Or, after updating the driver and default software, change the resolution of your camera. Also, adjust brightness, hue, and saturation to get the right image quality. You may not see a massive improvement in the quality, but surely it will provide better camera quality.
Replace Your Laptop Camera With a Webcam
After doing all the changes that I have mentioned, it is high time to replace it with an external webcam if you do not see improvements in your camera quality. And you get the various webcams in the market that have better resolution and camera quality to produce high-quality footage for your video call or recording a video. But make sure to get a webcam that fits better on your laptop. If the laptop has a large enough chin, you can place it there via a clip that comes with the webcam. Otherwise, you have to get a webcam that can stand alone on the desk. Yet you have to adjust the frame and lighting to get the optimum image quality.
Conclusion
So that is how to make laptop camera quality better. If you do not have any chance to get the external webcam, follow the above tips to quickly get rid of the crappy image quality. But it is always a better option to add an external camera to enhance the camera quality on your laptop. Even if you get the latest laptop, you will get a better quality image from the built-in camera that is enough for video calling or even recording video. As long as you ensure the right environment, your laptop camera is enough for doing a decent video call without spending extra money on a webcam.