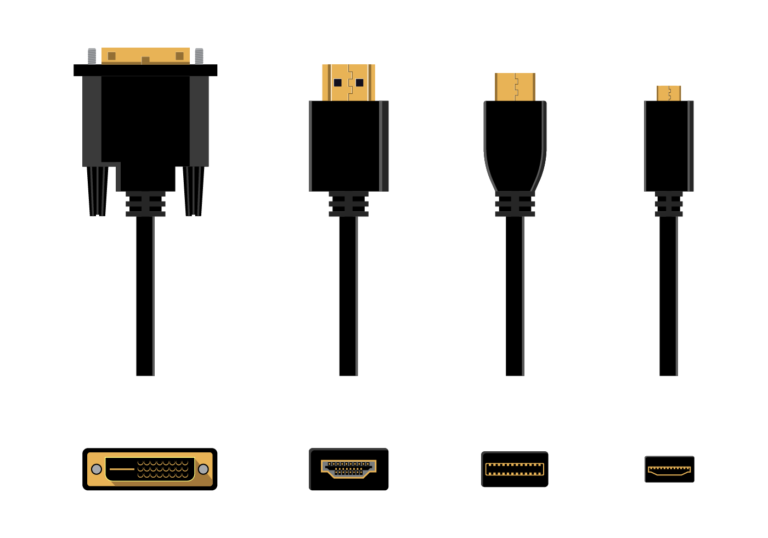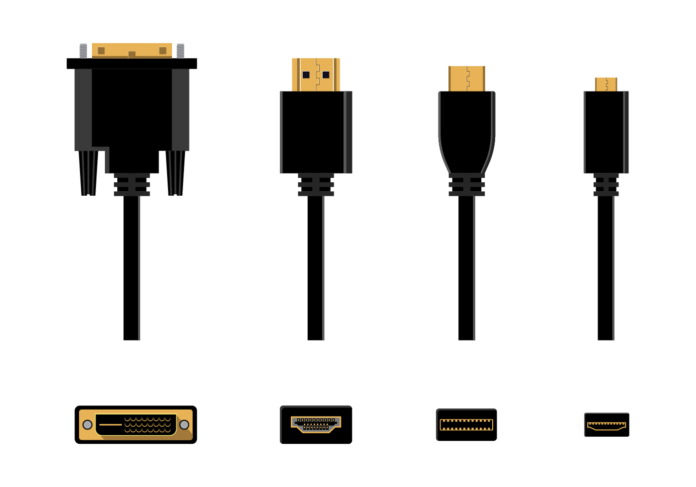 The trend of judging a standard 4K or 8K with the inclusion of an HDMI port is fast becoming prevalent, and you would not like to be left out. HDMI cables are the best method of connecting your TV to the A/V components of other devices for excellent video display and audio quality. But, the main problem remains how to choose a reliable HDMI cable for your 4K or 8K TV.
Certainly, many of the HDMI cables out there are tailored for usage with 4K TVs, although this does not imply you would not get a high-quality HDMI cable for 8K TVs. Getting the best HDMI cables for these TVs is quite tasking since the cables are made in the same way. Nonetheless, if you consider the right factors, you should be able to make the right decisions.
Not all HDMI cables will be compatible with a 4K or 8K TV, although some can handle both resolutions conveniently. Don't worry; you will learn about this later in this article and also get information on the factors to look out for when selecting an HDMI cable for your 4K or 8K TV.
Here is all you will learn in this article:
Types of HDMI Cables
HDMI cables vary depending on the features under consideration. Based on this, the types of HDMI cables can be classified into three broad categories, which are as follows:
Types of HDMI based on manufacturing material
Types of HDMI based on design and length
Types of HDMI based on supported resolution
Types of HDMI Based on Manufacturing Material
HDMI cables are manufactured using different materials, with the commonest ones made from copper and fiber optics. Fiber optics cables were introduced to ensure people retain the quality of an HDMI cable regardless of the distance, which is a major disadvantage of using standard copper HDMI cables.
Basically, Copper HDMI cables are used in homes and within short distances, while Fiber optics cable is used for a large distance up to 50 km.
#1 Recommended HDMI Cable for 4K TV
Types of HDMI Based on Design and Length
HDMI cables also differ in design as some of them are best for wall-mounted TVs due to their arc (curved) designs, while other cables are perfect for in-wall runs. A similar explanation can be applied to their lengths since we have short and long HDMI cables.
Types of HDMI Based on Supported Resolution
You will want to pay extra attention to this category as it is the most significant of the three. An HDMI cable, whether made from copper or fiber optics, long or short, straight or curved, can work with any TV but not all HDMI cables support every TV resolution. Therefore, we have different versions of HDMI cables ranging from HDMI 1.4 to the latest HDMI 2.1.
The HDMI 1.4 has the lowest capacity and supports a resolution of up to 1080p while transferring data at only a speed of 10.2Gbps. The next in line is the HDMI 2.0, which can support up to a resolution of 4K and transfer data at a speed of 18Gbps. Topping the list is HDMI 2.1, which supports a resolution of 8K and transfers data at 48Gbps.
Having an idea of the above types of HDMI cables and their capacities has already improved your ability to make a good decision to a large extent. However, to ensure you fully make the right decision, we will consider the factors you should look out for before selecting an HDMI cable for your 4K or 8K TV.
Factors To Consider Before Choosing A HDMI Cable
Type of the HDMI cable
We have explained this factor in detail in the antecedent section since it is the apex deciding factor in selecting a good HDMI cable. You have to consider each of the categories that can be used to determine the type of HDMI cable and compare them with your needs.
For instance, think of whether you need a short or long HDMI cable. For a short HDMI cable (within 30 meters), going for a standard copper cable will be better, although it is highly not recommendable for long distances. Instead, you should select a fiber optic HDMI cable if you need to transmit data over long distances.
The type of TV you own will also determine the version of HDMI cable you should go for. Obviously, HDMI 2.1 cable can work with any kind of TV resolution, while HDMI 2.0 is suitable for TVs with at most 4K resolution. For old TVs with not more than 1080p, an HDMI 1.4 cable will work well. Ensure you confirm these features before purchase as marketers tend to hype their products to push sales while some simply do not have an idea of the above limitations.
Power Consumption
The capacity of an HDMI cable to perform excellently even when the power is low should also be considered before choosing one. A standard fiber optic HDMI cable should not consume more than 5V (500 mW); however, you have to check if your source device can supply power as high as this.
It is better for you to choose HDMI cables of low power to ensure you can use them with any source device without worrying much about power capacity.
Connection nodes
The connection nodes of your cable will depend on the type of HDMI cable you purchase. However, a normal HDMI cable should have three connection nodes; the male connector for the receiver, the female connector for the transmitter, and then a USB connector for the power supply. If all these connection nodes are present, then the HDMI cable is probably of high quality.
Certification
You will discover that some HDMI cables are marked certified while others do not have the certified symbols. The mark of certification simply means that such an HDMI cable has been tested and trusted, which gives you more reasons to rely on the cable.
Nevertheless, there are lots of HDMI cables without certification that are of high quality and can transmit data without a problem. You should consider the other factors duly to purchase an uncertified HDMI cable.
Price
The last thing you should not forget to consider is your budget before selecting an HDMI cable for your 4K or 8K TV. On many occasions, what your mind wants might not agree with your pocket; hence, you need to consider cheaper alternatives.
Fortunately, HDMI cables are not so costly and sometimes cost as low as $10. We will recommend some of the best and cheapest HDMI cables for both 4K and 8K TVs before we conclude the article.
Best HDMI Cables for 4K TVs
The following are some of the best HDMI 2.0 cables that can be purchased on Amazon:
Best HDMI Cables for 8K TVs
The following are some of the best HDMI 2.1 cables that are available on Amazon:
Best dual-purpose HDMI Cables
Dual-purpose HDMI cables are compatible with both 4K and 8K TVs, although virtually all HDMI 2.1 for 8K TVs are dual-purpose HDMI cables. Nonetheless, these are the best dual-purpose HDMI cables on Amazon:
Conclusion
Choosing the best HDMI cables for your 4K or 8K TV will require you to consider some factors we have listed above. These factors will guide you in making the best decisions and help you buy a cable that works.
We have also recommended some of the best HDMI cables on Amazon that you can get if you still find it difficult to choose an HDMI cable. Consider purchasing an HDMI cable like every other cable you have purchased in the past, although you need to be more careful here.
Last update on 2023-12-05 / Affiliate links / Images from Amazon Product Advertising API