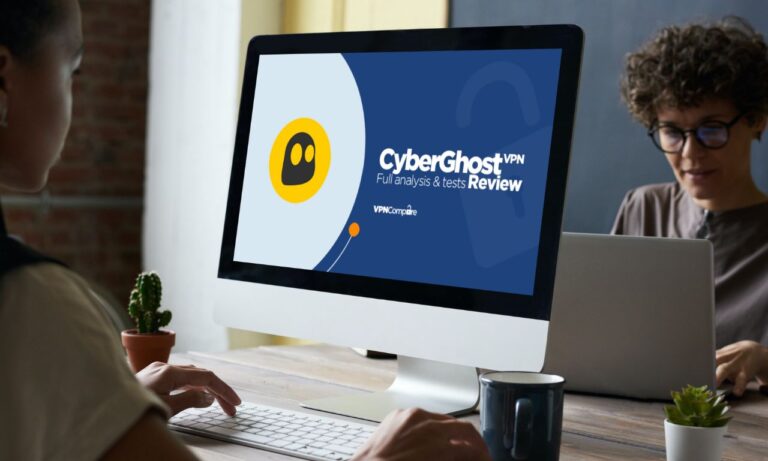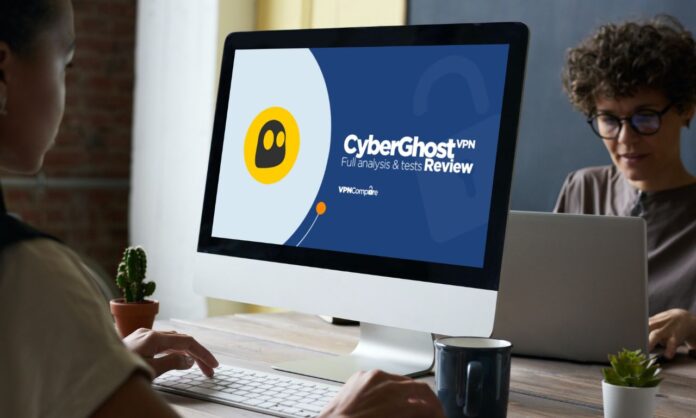 As internet scams increase daily, we all have become highly conscious of our safety, whether we are trying to access a local website or a restricted site. The best way to achieve this is arguably through a Virtual Proxy Network (VPN), and tons of them are available online.
One of the well-known VPN providers is Cyberghost, with over 15 million users worldwide. The VPN was developed by Kape Technologies, which is also the brain behind many other famous platforms such as Private Intthat Access and zenMate.
CyberGhost was introduced in 2011 and has maintained its reputation as one of the best VPN software in the digital market. However, his software provider still maintains its position today. The VPN ensures internet users can maintain their privacy and surf the internet uncensored in a user-friendly environment.
Recently, the developers of the VPN started operating a premium service (includes a 24-hour free trial) which is in contrast to the free VPN service Cyberghost offers until 2018. The proposed development startled its users, and many people are asking if the premium services are would worth it.
Therefore, this article will provide an answer to the question and review the platform to help you decide whether or not to go for Cyberghost. Without further chatter, let's delve into Cyberghost Review.
Overview Of Cyberghost
CyberGhost is a user-friendly platform that offers a fairly fast VPN provider and less expensive subscription packages. You also get a reliable money-back guarantee in 45 days if you are not pleased with the features of the premium packages or for bigger subscriptions
The platform's mobile apps and software installation are stress-free and can be used simultaneously on up to seven (7) devices. It assures you 100% VPN access to restricted websites, platforms, and contents on various devices like your PC, Android device, Chromecast, Smart TV, iPhone, and tablets. Overall, Cyberghost is an excellent VPN, although it also falls short in some aspects, as described in the cons.
Pros And Cons Of Cyberghost
[wptb id=4389]
Summary Of Key Features Of CyberGhost
[wptb id=4390]
Cyberghost: User Experience
CyberGhost is a user-friendly platform and was one of the first freemium VPNs to implement a user interface with an entirely new look for their desktop. This software is easily accessible, and users can connect to the servers by just tapping on the oversized button displayed on their screen as soon as the application or software has been launched.
The details on the mobile version, which also has a modern UI, can easily be understood by every Android user. Below are some of the reasons that made the usability of Cyberghost worth it:
It offers a user-friendly interface that looks pleasing and clear to all users
The VPN service is very easy to use regardless of the device type
Multiple payment options to select from
The installation process on both Android system and PC is easy to understand
Active customer support and complaint support
New users also get to experience amazing features like downloading torrents, unblocking streams, and also having the accessibility to go online with servers located worldwide.
Cyberghost: User Interface
CyberGhost's interface can be easily navigable even if you are new to using VPN services or do not understand how VPN works yet. This is because CyberGhost will guide you through every step and procedure to take before accessing its features and options.
You can easily try out various on-screen buttons or go through the Help section to fully understand how the platform works. You can also watch videos online to learn more.
Cyberghost: Speed
One of the most important features of a VPN is the speed rate. Hence, it is crucial to test the performance of VPN providers to ensure there are no severe speed drops or lag during usage.
According to the analysis from VPNoverview, a certified website that tested the performance of CyberGhost, it performed quite well with a speed testing rate of 9/10. The website did not stop there but moved further to present the following conclusions regarding CyberGhost's overall performance.
There were average speed drops during testing
Each server performs (runs) differently
Daily operation is smooth, and there were no technical problems
Therefore, Cyberghost is fast and can be trusted to establish a quick connection to any server of your choice. However, we have some VPNs with a 10/10 speed rate and others above 9, implying that the platform can also do better to compete with these platforms.
Cyberghost: Safety And Security
When selecting a VPN, you have to consider the platform's security as a main priority since it shows the strength and reliability of such a platform. Fortunately, Cyberghost is well-secured and masks your IP address to keep your browsing as anonymous as possible.
This is done to keep your private data away from software and internet hackers out there. As for the score regarding security, CyberGhost gets a big score of 8.5/10 from VPNoverview for online security.
Just like the conclusions regarding CyberGhost's speed performance, here are the conclusions on its online security;
It implements and supports divergent security protocols such as WireGuard protocols, OpenVPN, and IKEv2
IP or DNS leaks were absent during testing
It is packed with an automatic kill switch in case of a security breach
Only email addresses and payment methods are relevant when registering
Users can also add CyberGhost Security Suite to their subscription for safety and security purposes on Windows
CyberGhost does not leak users' data, and there are no harmful data leaks. The website is proven to only display statistics about its website and not that of its users. You can also manually prevent DNS leaks by using certain nameservers, which likewise help you block domains involved in hosting ads, potentially dangerous malware, and even trackers.
Cyberghost: Installation Process
Installing CyberGhost on your Android device or PC is a walk in the park. You do not need to go through any complex procedures before completing the installation. CyberGhost installation package is available for most operating systems, and mobile apps can be downloaded on major app stores.
The steps below will guide you on how to install the CyberGhost VPN software:
Access the CyberGhost website and select the kind of subscription you need
Kindly read the payment procedure before filling out the payment form with the required details
Download CyberGhost VPN
Launch the application and log in with your account information
You can also modify the settings, depending on your personal preference
Choose a preferred location you want to use
Then, click the oversized button to turn on the VPN
While CyberGhost VPN is turned on, your identity on the internet is now protected
You should also note this is a standard procedure to follow while installing CyberGhost on any device, whether you are using a PC, an iPhone, or an Android device.
Cyberghost: Registration Process
The information required to create access with CyberGhost includes your email address and a password. For safety purposes, it is recommended that you use an anonymous burner email during the procedure. You should also note that your password is highly encrypted and will not be publicized.
Furthermore, every user who has successfully registered with CyberGhost will be assigned a serial number to their account by the company's artificial intelligence to monitor their user privileges. User privileges mean that some relevant information used while setting up the account can't be traced back to you, except when you use your actual full name as an account name.
Note that using your actual name when registering is coupled with many disadvantages, including privacy issues; therefore, it is not advisable to do so. When filling out the payment method page, their lots of options like; credit cards, Bitcoin, and PayPal. However, you should use Bitcoin or PayPal to keep your identity safe.
Conclusion
Based on the above review, we can highly recommend CyberGhost, especially to beginners and those who just require a VPN to access some popular sites like Netflix. The UI is intuitive, and the features on it are easy to use.
In terms of security, cost, and ease of use, Cyberghost is also ideal and effective in these aspects. You also get to acquire these values at a reasonable price. You can tell us what you think about this CyberGhost review in the comment and your experience with the platform.