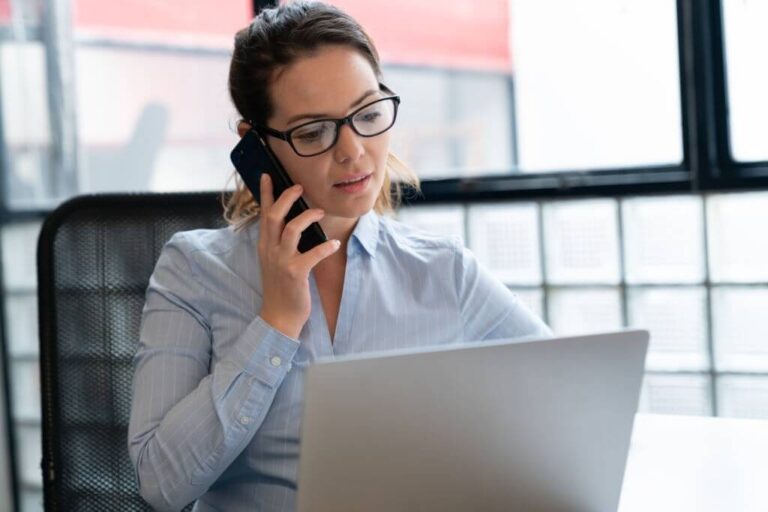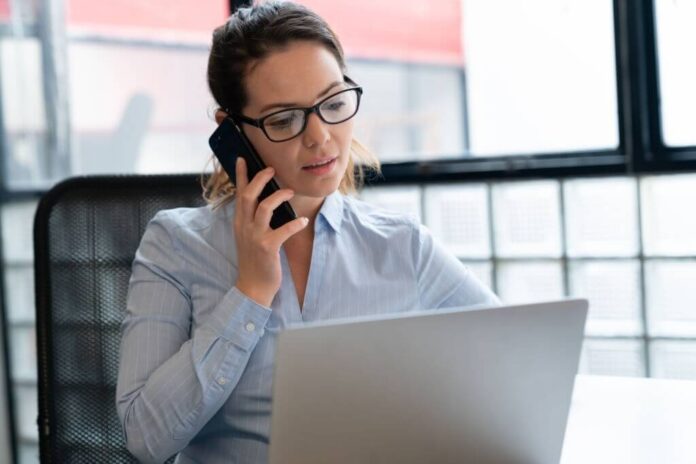 In certain aspects, the United States is a unique mobile market, with services and terminology that differ from what is available in most rest of the world. Suppose you want to learn more about the industry. In that case, this article identifies and describes American mobile phone firms (telecom companies, wireless carriers, and cell phone services) and the phone numbering system in the United States in an easy-to-understand manner.
Cell phones, CDMA, prepaid phones, and other words will become familiar to you. Telecom firms in the United States of America, Canada, and Mexico (in general, North American countries) typically employ different mobile technology and frequency bands.
Verizon, AT&T, Sprint, and T-Mobile are four national telecom companies and mobile carriers in the United States.
Read Also:
Cell phone vs. mobile phone
Most of the rest of the world calls Cell phone handsets Mobile phones. However, in America, they are referred to as cell phones. As a result, whenever you see the term "cell phone" used, understand that it relates to the same thing as "mobile phone" or "handset." All of these terms refer to the same item.
What exactly is unlimited data?
The expression "unlimited data" is frequently heard in the United States. What exactly does that imply? An unlimited data plan often indicates that you will not be charged extra regardless of how much data you consume. But wait, there's more. It frequently features fine print, which usually includes a fair usage policy. This policy is often a clause that states that if you consume data over a specific volume, your Internet connection will be throttled, i.e. your available speed will be reduced, and your browsing will be slowed.
According to wireless carriers and telecom companies, this is done to protect the network and other data users who will be harmed by the behaviour of some subscribers who binge on data. Slowing down heavy users helps to reduce the impact of their usage on the wireless network.
What exactly does "unlimited texting" imply?
In the United States, wireless networks frequently provide limitless texting. It means that the subscriber can text any mobile in the United States for a set monthly charge.
What exactly does "unlimited talk/call" mean?
Unlimited calling means that the subscriber can make unlimited calls to any cellphone in the United States for a specific monthly subscription.
Postpaid Phones Vs Prepaid Phones
What is known as a prepaid phone in the United States is a pay-as-you-go (PAYG) or prepaid phone in the rest of the globe. In layman's words, it's a cell phone service that requires you to buy airtime ahead of time before you can use it. Your consumption is then deducted from your remaining airtime. When your airtime runs out, you won't utilize any more services until you reload it.
This applies to voice, SMS, and data. Prepaid phones are purchased without a contract from any wireless provider by paying the phone's total price. Because all bills are paid in advance, prepaid allows consumers to monitor their mobile usage and expenses better.
A credit check or a deposit are not required to obtain a prepaid cell phone. It's worth noting that prepaid phones are also frequently referred to as unlocked phones. Because they are not tied to a specific network, you can use them on another wireless carrier if you transfer providers.
Some people prefer not to be concerned by the distractions of running out of airtime and having to top-up; therefore, they choose a contract phone, also known as a postpaid cell phone, in the United States. What is the procedure for this?
The user signs into a contract with the mobile wireless carrier to pay for the phone, airtime, and data as part of a package. The contract can last as little as 12 months or as long as 24 months. The subscriber then makes a monthly payment for the term of the contract. This is how many Americans buy smartphones and pay for mobile services.
The main advantage of a contract phone service, like any credit-based system, is that the subscriber does not have to pay a large sum of money up in advance. A contract plan allows you to talk, text, and use data without making any upfront payments, and your costs are tallied at the end of each billing cycle (generally monthly), and you are billed. If your contract includes a phone, your monthly invoices will contain both the phone and service costs spaced out over the contract term.
Of course, despite its ease, a contract will cost you more in the long run. That convenience is a premium service with a cost. If you get a contract phone, totalling your charges will show you how much more you are spending than if you pay for the phone in total upfront. Contract plans are excellent ways for wireless carriers and telecom corporations to generate revenue.
To secure a contract phone plan, credit checks and a deposit are required. Contract phones are typically restricted to their original network. If you wish to use your contract phone with a different wireless carrier, you must first pay off your outstanding contract and then get the phone unlocked. Otherwise, the phone will remain locked to the original carrier and will not function with another carrier.
Cell Phone Companies in the United States: US Telecom Companies, Cell Phone Wireless Carriers and Providers
Specific wireless frequencies used by US telecom firms are not used anywhere else in the globe. These frequencies are 800, 850, and 1900 MHz. The good news is that most smartphones supplied by US carriers now include these frequency bands in addition to the more common 900MHz, 1800MHz, and 2100MHz bands used elsewhere in the world.
The United States has four national wireless carriers: Verizon Wireless, Sprint, AT&T Mobility, and T-Mobile. These four networks cover the entire country. There are also additional wireless carriers that offer regional service. All US wireless carriers, whether national or regional, are divided into two camps based on their technology: CDMA and GSM.
Here's where the four big carriers come in:
CDMA– Verizon and Sprint.
GSM– AT&T and T-Mobile.
GSM phones cannot connect to CDMA networks, and CDMA phones cannot link to GSM networks. The majority of the rest of the world uses GSM networks; therefore, if you're bringing a cell phone into the United States, you should know which networks it supports. Purchasing a prepaid GSM phone for use on a CDMA network is a formula for disaster. It's not going to work.
Travellers to the United States and corporations wishing to import smartphones from the United States should keep this in mind. Over the years, there have been reports of people purchasing a mobile phone in the United States without realizing it was CDMA, only to discover that the phone was worthless on their own country's GSM network when they returned home.
After that, let's have a look at the most extensive mobile cellular carriers in the United States.
Verizon Wireless
Verizon Wireless has a CDMA network that provides nationwide service and coverage. It is also the country's largest telecommunications company and mobile cellular carrier. In addition to its CDMA network, Verizon has nationwide 4G coverage and is one of the first operators in the United States to introduce a 5G service.
Verizon Wireless provides both contract and prepaid phone services. Verizon offers what kinds of contract phones? As the country's primary wireless carrier, pretty much any kind. Even better, Verizon provides dual-mode cell phones and handsets that support both the CDMA and GSM mobile technologies. That means a Verizon phone will very certainly be possible outside of North America.
What kinds of plans and packages does Verizon provide? The company offers plans that include phone, text, and "unlimited data."
AT&T
AT&T operates a GSM network and is the second-largest mobile wireless carrier in the United States, trailing only Verizon Wireless. The network also has strong 4G LTE coverage and was one of the first to deploy 5G services.
Because AT&T has a GSM network, utilizing an AT&T smartphone outside the United States should be pretty easy as long as it is a quad-band GSM phone. Quad-band GSM phones support both GSM bands used in the United States and those used around the world.
T-Mobile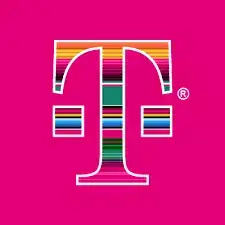 T-mobile is a GSM network operator in the United States with nationwide coverage. In addition, it provides 4G LTE and 5G services. T-Mobile is unique in that it no longer offers contract services and is now entirely prepaid. While contract subscriptions are no longer available, subscribers can still pay for their cell phones in installments.
T-Mobile smartphones, as GSM devices, should be generally functional outside of America, as long as they are quad-band GSM phones. Quad-band GSM phones support both GSM bands used in the United States and those used around the world.
Sprint
Sprint is a CDMA carrier and a wholly-owned subsidiary of T-Mobile, yet it continues to operate under its brand name. However, it may soon be phased out and replaced by T-Mobile branding. The network provides voice, text, and data services (including 4G LTE and 5G).
Other Telecom Companies in the United States and Wireless Carriers
Other US network carriers than the big four include US Cellular, Virgin Mobile, Boost, Cricket Wireless, and MetroPCS. All of the networks listed are CDMA cellular carriers, and some are mobile virtual network operators (MVNO). By definition, a mobile virtual network operator is a piggy bank for another carrier. It does not own its wireless network infrastructure and instead delivers services by utilizing the infrastructure, usually one of the big four wireless carriers.
US Cellular
On its CDMA network, this regional operator serves 26 states in the Midwest of the United States. It provides both prepaid and contracts phone services, as well as 4G LTE connectivity. While US Cellular is only available in roughly half of the states in the United States, you can utilize their service outside of their coverage states thanks to roaming arrangements with other wireless providers.
Because US Cellular has a CDMA network, utilizing their mobile phones outside North America can be tricky unless dual-band phones support GSM networks.
MetroPCS
MetroPCS is a T-Mobile subsidiary. The company runs its regional CDMA network and only provides prepaid phone services. The budget category is its primary target market. You will be able to utilize a MetroPCS service nationally outside of its coverage region, as you would with US Cellular, thanks to roaming arrangements with other mobile phone providers across the country.
Cricket Wireless (Cricket Wireless)
Cricket Wireless, an AT&T subsidiary, maintains its own regional CDMA wireless network. It also has a 4G LTE service. Cricket also has roaming arrangements with other wireless carriers, allowing you to use your subscription when you are outside of the United States' coverage region.
Cricket is a low-cost carrier that offers its customers entry-level and mid-range handsets.
Virgin Mobile Inc.
Virgin is a Sprint subsidiary that does not operate its network infrastructure. To put it another way, it is a mobile virtual network operator (MVNO). It uses Sprint's wireless network to deliver prepaid voice, text, and data phone service (including 4G LTE).
Boost Mobile, Inc.
Boost Mobile is a Sprint subsidiary and a CDMA service. It is a mobile virtual network operator (MVNO), which does not have a wireless network. Sprint's network supports it. Its distinct selling point is that its products and services are aimed towards the low-income consumer.
As a result, Boost Mobile only offers entry-level and low-cost devices and does not offer phone services on contract. What cellphone services does Boost Mobile provide? Text, voice, and data (including 4G LTE).
As a CDMA carrier, utilizing a Boost Mobile phone outside of the United States may be difficult unless it is a dual-band phone supporting GSM networks.
After we've looked at the various US wireless providers and the services they provide, let's take a look at US phone numbers and how they're formed.
Cell phone companies in the United States: US Mobile Phone Brands
Some of the world's major mobile phone brands, as well as some smaller ones, are headquartered in the United States. Among the most well-known cell phone brands in the United States are:
Apple
BLU Products
Caterpillar
Firefly
Garmin
Google
Motorola Mobility
Amazon
Motorola Mobility (Motorola Mobility) (technically, Motorola is now Chinese, owned by Lenovo, though it was initially an American company)
What does a phone number in the United States look like?
The conventional American phone number is ten digits long and is organized in batches. Here's an example: (777) 123-4567. The group of the first three digits (777) is known as the area code. It is always included in parenthesis and intended to indicate the country's geographic location where the telephone line was located.
The next group is separated by a hyphen and has three digits. This collection of numbers is known as the exchange or central office code. It narrows down the number's location even more.
Finally, there is another group with four digits. This is the number of the line. It is what connects a phone number to a specific phone line.
So, a number like (777) 123-4567 has the area code, exchange code, and line number, making it simple to identify the generic point of origin of the number in question at first glance. Consider the three pieces as a street address, with the area code representing the city, the prefix denoting the street name, and the line number as the house number.
That concludes this guide! If you have any concerns concerning US wireless carriers and phone services and numbers that aren't answered in this guide, or if you need extra clarification, please ask in the Comments section below. I will react with a helpful explanation.