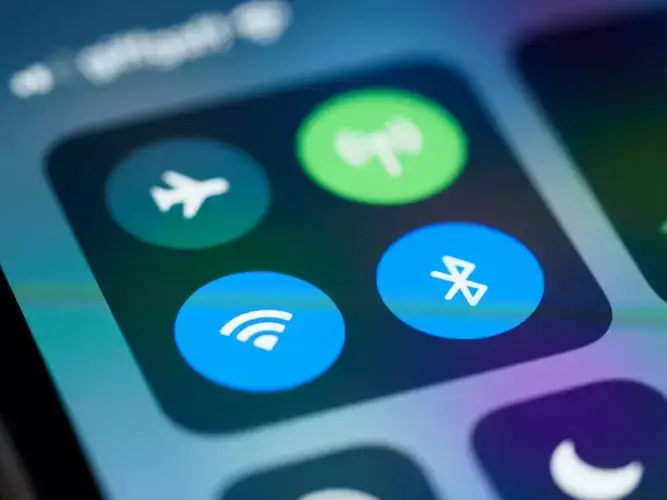 Bluetooth is a feature that we all use on our phones. Even as technology improves with quite an amount of connectivity on our phones, the Bluetooth feature remains valuable.
Android users sometimes face the issue of their phone's Bluetooth automatically turning on and off. Even though having the Bluetooth turned on might not be a big issue, but it could still consume a little milliampere of our phone's battery. Also, we risk leaving our device vulnerable to potential security breaches, as third parties may be able to trace our device's Bluetooth connectivity.
If you are not sure of the reason you keep facing this error and how to stop it, you are in the right place. This article explains why your phone's Bluetooth keeps turning on and off and how to fix it.
Why does my Bluetooth keep turning on?
One of the issues with Bluetooth on some Android devices is that it frequently turns on itself for no apparent reason. Even if the user is certain that they have switched it off, it is typical for you to turn on your phone and discover the Bluetooth is on.
Bluetooth turning off and on automatically is due to a variety of factors. However, the most common reasons for Bluetooth to turn on automatically on an Android device are as follows:
Bluetooth scanning to improve location accuracy
Apps are granted permission to change system settings.
System Problems
How to stop Bluetooth from Automatically turning on
Since we now know some of the reasons Bluetooth keeps turning on itself, the next thing is to check for this problem and get them solved.
Although Android is owned and developed by Google, one brand's user interface differs from another. This means that the method to turn on / off Bluetooth on android phones varies from one phone to another.
Disable Bluetooth Scanning
Bluetooth scanning is turned on by default on Android phones. This feature allows Google to track your location and collect location-related information from Android users even if your Bluetooth is turned off. Also, when Bluetooth is turned off, your phone can still scan for nearby devices, which can make your phone turn on itself.
The Bluetooth scanning option is buried in Android settings, and getting the right location on your phone can be tricky. But for the vast majority of Android phones, you can disable Bluetooth scanning by following any of the methods outlined below:
Method 1: Go to Settings > Location > Scanning > disable Bluetooth scanning.
Method 2: Swipe your phone from up to reveal quick settings, hold down the location icon for a while, then click Scanning, then disable Bluetooth scanning.
Method 3: Go to Settings > Connected devices > Bluetooth > Scanning settings > disable Bluetooth scanning
Method 4: Go to Settings > Location > improve accuracy > Disable Bluetooth Scanning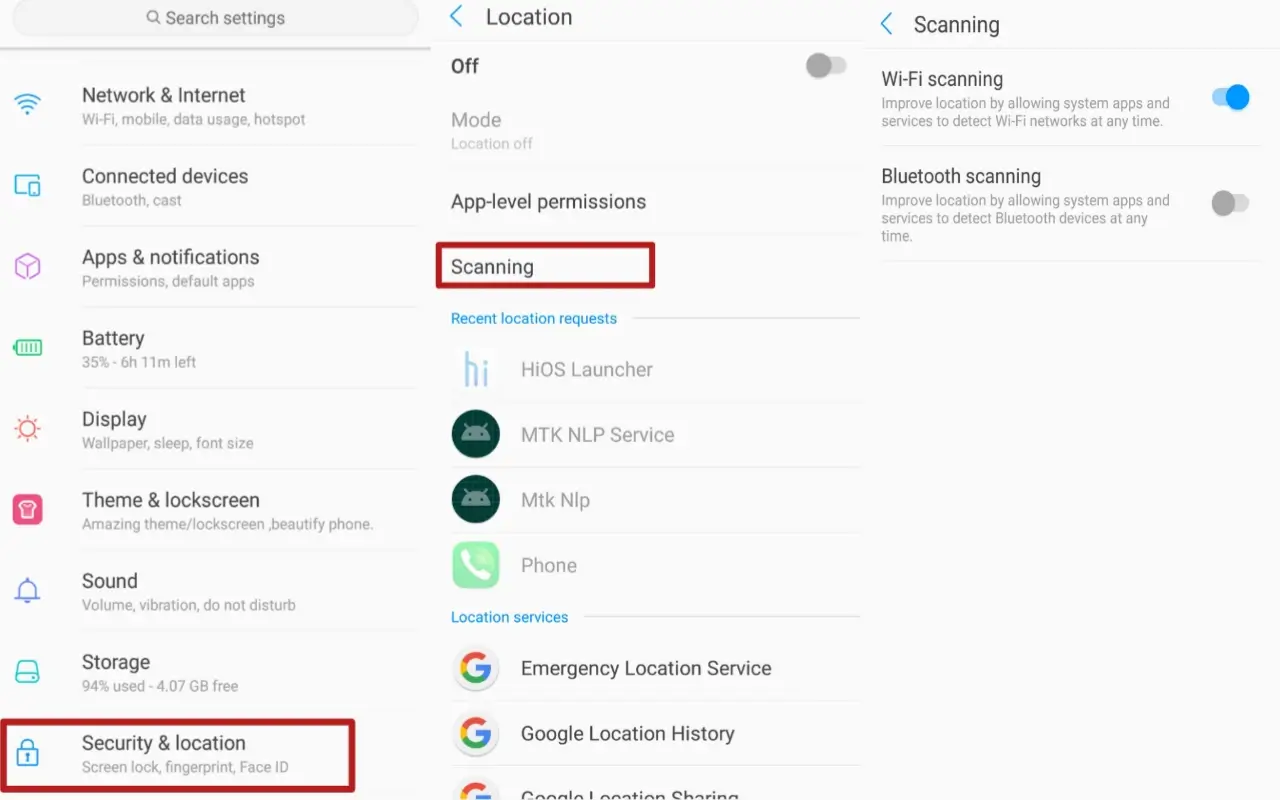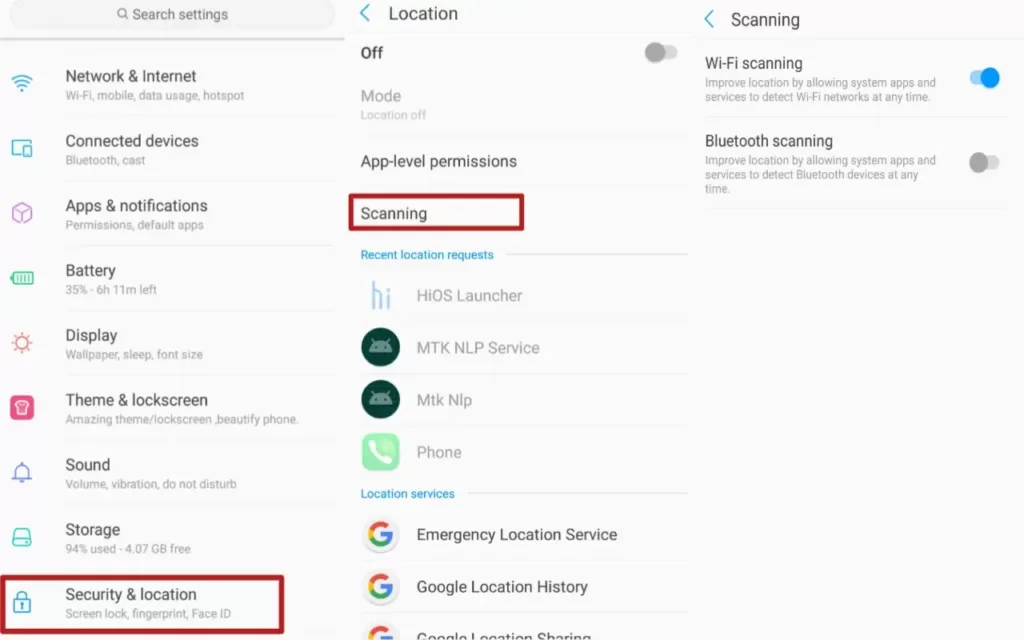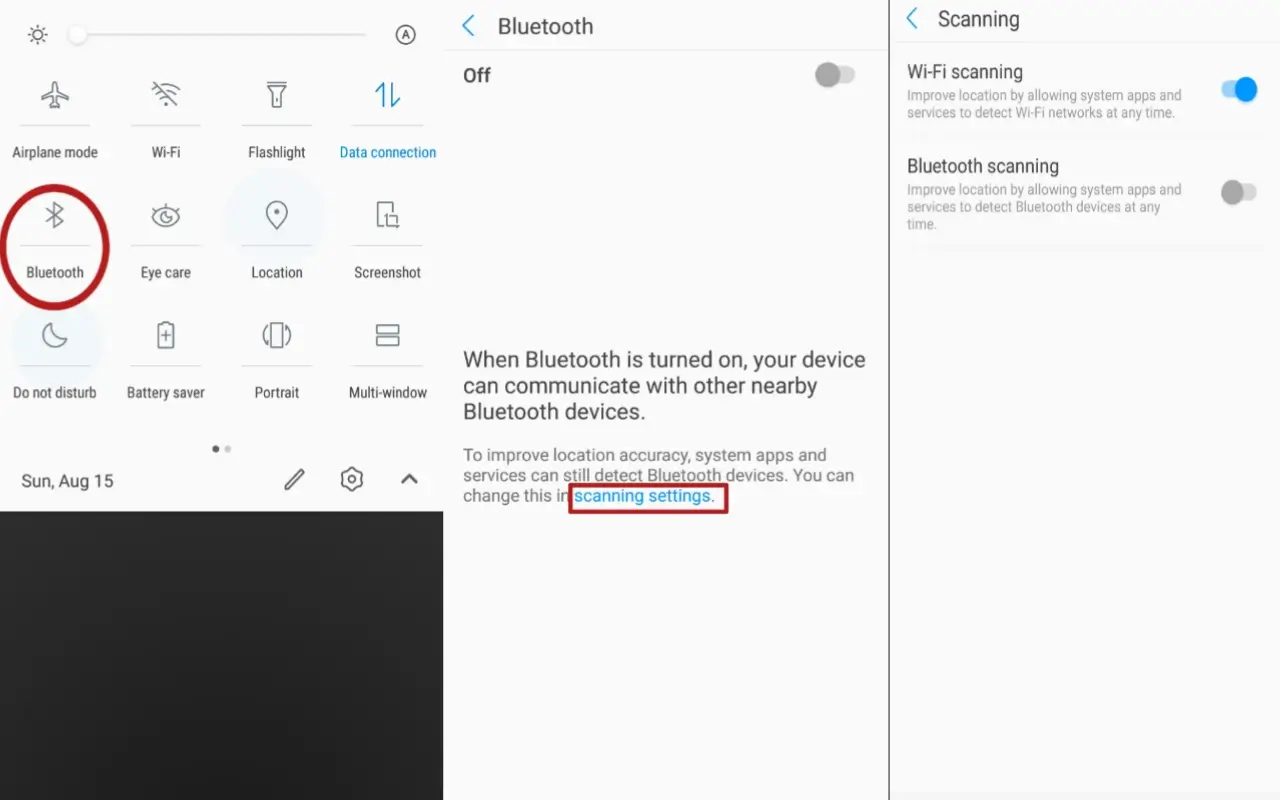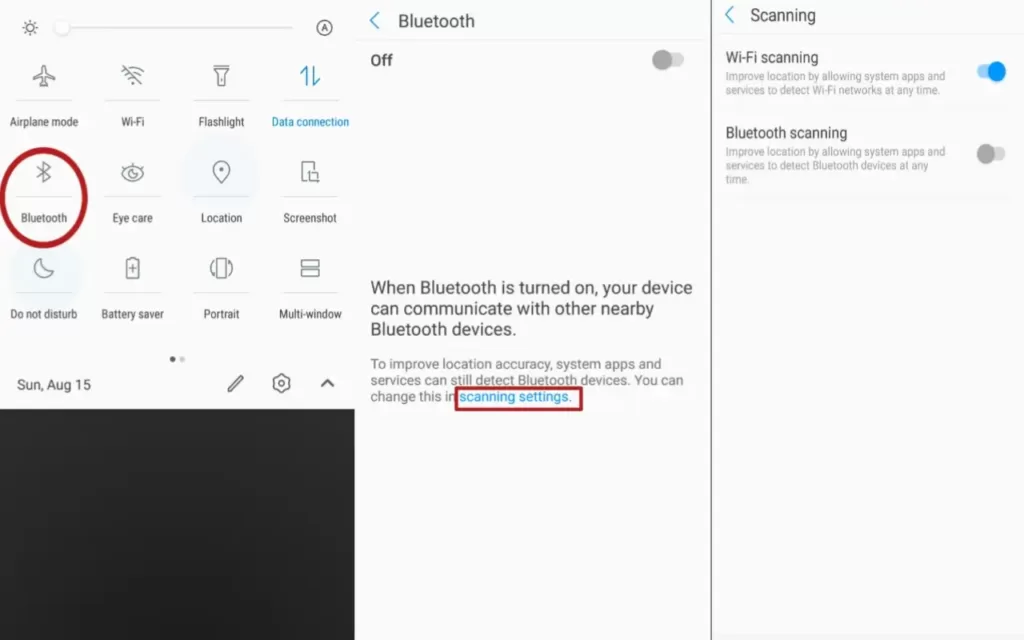 Disallow App Permission
If, after following step one and the issue is not solved yet, then there is probably an app on your phone that uses Bluetooth a lot, and this app might be turning on Bluetooth all the time. If you know the app, you can uninstall the app from your phone or disallow that app. Try searching for an app you recently added before the problem suffices to disallow app permission on your phone. To do this;
Go to settings, then apps
Now find any recent apps (or any app that is now widely used)
Click Permission to check if the app has access to Bluetooth
If the app is granted access, toggle bluetooth permision to off
Repeat this step for every other app using Bluetooth on your phone.
System problem
If your Bluetooth keeps turning on, check if your phone has any pending software or app updates. You should then update your phone to the latest OS. You should also update all the apps on your phone to the latest version.
How to stop Bluetooth from Automatically turning off on Android
Why does Bluetooth automatically turn off on Android?
If the issue you are facing is the Bluetooth keeps turning off when you turn it on, solving this problem is a simple task. When your phone's battery becomes very low and enters power-saving mode, Android includes a built-in feature that turns Bluetooth, Wi-Fi, and GPS. They will not turn back on unless you manually turn them on after recharging the battery.
Follow these steps to enable Bluetooth on Android manually.
Go to Settings > Connection (or connected devices) > Bluetooth > and then toggle the Bluetooth on.
Alternatively, you can turn the Bluetooth on by swiping the screen from up to down to reveal quick settings. You should see the Bluetooth icon, just tap on it. The Bluetooth is turned on when the icon changes color.