Choosing the right gaming gadgets can be really stressful, especially for beginners. You have to decide on the best gaming computer, gaming console, or cables; sometimes, you may need an adapter. Gaming adapters are particularly important since they help boost weak signals and ensure gamers maintain a steady connection when playing their favorite games.
However, there are different gaming adapters depending on the cables used to connect the adapters. These include powerline adapters connected via Ethernet cables and MoCA adapters connected using coax cables.
Read Also:
This article will focus on powerline adapters and help you determine if they are good for gaming. You will also learn about the following as we delve more into the article:
What Are Powerline Adapters?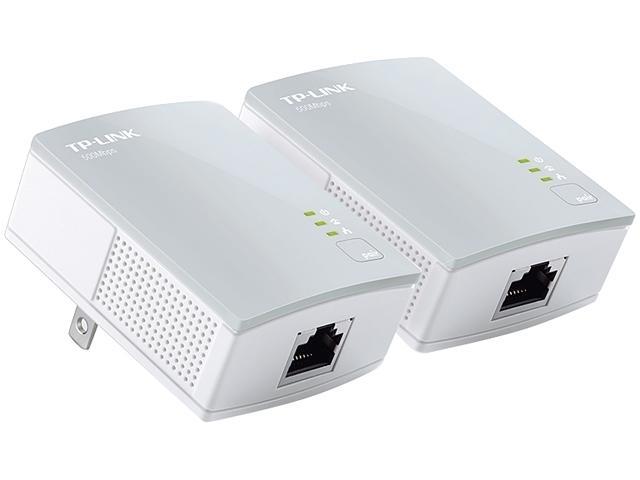 Powerline adapters are pieces of communication gadgets that allow you to implement your power outlets as a basis for Ethernet communication. They enable you to create a high-speed internet network by utilizing your existing Ethernet cables instead of purchasing new ones.
These adapters are best used in houses where the Wi-Fi signal is significantly weakened due to continuous interference from surrounding signals or thick walls. Powerline adapters have the capacity to enhance your wired internet connection and, in some cases, boost your wireless connections also.
Since we now know what these adapters are, let's proceed to consider the advantages and disadvantages of using powerline adapters to enhance your internet connection.
Pros And Cons Of Powerline Adapters
A powerline adapter can offer you many benefits if used properly, but some downsides can be observed during their usage. Nonetheless, it is only reasonable to term a gadget good if the pros exceed the cons/
Pros Of Powerline Adapters
Easy to use and connect to power outlets through Ethernet cables
Usually, provide a safe and secure connection
Some support wireless connection through an in-built Wi-Fi feature
No technical knowledge is required for the setup
Offer long-range connection up to 300m
Low latency
High-speed internet connection
Cheap and cost-effective
Cons Of Powerline Adapters
Internet speed may be slower than claimed
It requires a direct electrical connection (requires the availability of two or more power outlets)
Some do not support multiple connections at a time (a device at a time)
Disruptions from surrounding signals such as loudspeakers
Are Powerline Adapters Good For Gaming?
Just like you choose every other component of your gaming system based on personal preferences, deciding on whether you need a powerline adapter depends on your choice. Overall, powerline adapters are not a bad option for gaming since they provide a more stable internet connection and lower latency than many of the Wi-Fi devices you will find out there.
These adapters can even provide you with an improved gaming experience and eliminate the constant breaks in internet connections due to interference from surrounding devices. However, the totality of your gaming experience while using a powerline adapter depends on the type and model of the powerline adapter.
You will find three (3) common powerline adapters at most gaming stores: AV, AV2, and the G.hn standards. These powerline adapters have different strengths in terms of internet speed and reliability.
The G.hn is the latest version of powerline adapters and the most productive of all, with an internet speed of up to 2400Mbps. Thus, it is the most recommended standard for gaming. AV and AV2 are also excellent, with internet speeds of up to 500Mbps and 200Mbps, respectively.
In a nutshell, it depends on you to decide if the above-stated standards of powerline adapters can take care of your gaming needs, or you can just consider the alternatives discussed in the subsequent section.
Best Powerline Adapters On Amazon
Selecting the powerline adapter to purchase, especially on a popular online store like Amazon, can be difficult considering the product's number of sellers. However, you do need to worry much about this as we have also taken the stress upon ourselves and compiled a list of some of the best powerline adapters on Amazon for you:
Please note that the speed of the devices may differ from what you get after purchase since this is subject to different factors; however, it is always better than that of your home router and, in most cases, might be insignificant.
Read Also:
How To Setup A Powerline Adapter
Setting up a powerline adapter is no brainer since you can easily understand the process by checking the included manual or attempting to crack the puzzle yourself. Your powerline adapter can be set up and running in about just 3 steps, and we will outline them below in case you are having issues with this: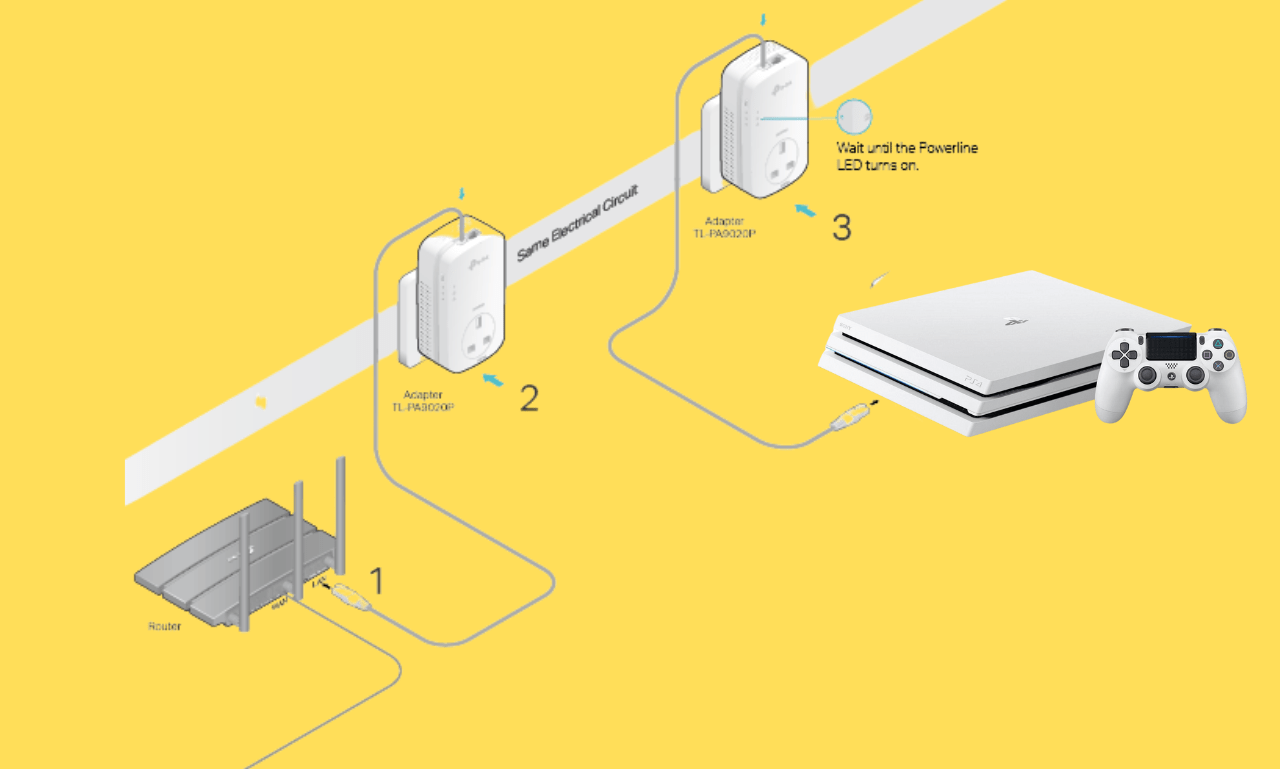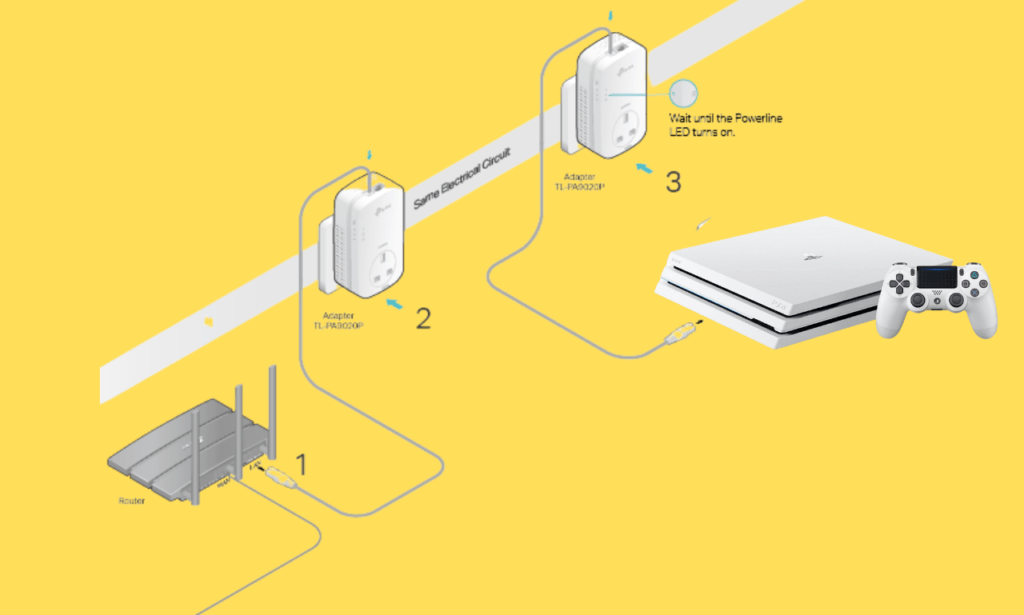 Plug in one of the powerline adapters into a power outlet and connect this to your home router using your Ethernet cable
Plug in another powerline adapter into another power outlet and connect this also using an Ethernet cable to your computer or gaming gadget
Finally, pair these powerline adapters together, usually through the buttons on them, and you can start enjoying a high-speed internet connection in your room
Alternatives To Powerline Adapters
There are not so many alternatives to powerline adapters, at least not ones using a similar technique of operation. Yet, you can still consider any of the following options instead of going for a powerline adapter.
MoCA Adapters
This is arguably the best alternative to power adapters in the market and operates almost the same way as the latter. MoCA, which means Multimedia over Coax, enables you to implement coax cables instead of Ethernet cables to achieve high-internet speed.
These adapters boast up to 1 Gbps internet speed and a more reliable connection than powerline adapters. However, you must know that the internet speed may be lower than this and involve some technical know-how during installation or setup.
POLRE
Another unpopular alternative to powerline adapters is the POLRE. POLRE stands for Power over Long Range Ethernet and is suitable for enhancing your Ethernet connection when a powerline adapter cannot cover the distance effectively.
POLRE devices usually have other functionalities that make them better than other powerline adapters' alternatives. The speed is in a range of powerline adapters since they basically work in the same way, but for the difference in distance covered.
You can also explore some wireless devices such as home routers and Wi-Fi devices instead of purchasing a powerline adapter if you are certain of the efficiency of your signal strength.
Conclusion
Gaming with a high-quality internet connection can totally make playing games more pleasurable. Unfortunately, wireless connections are prone to several interferences, making the games slow and worsening the gaming experience. Thus, you may need to consider traditional connection methods to revive the experience.
Powerline adapters are one of the ways to achieve this easily, but you need to be certain they can meet up with your gaming standards before purchasing them.