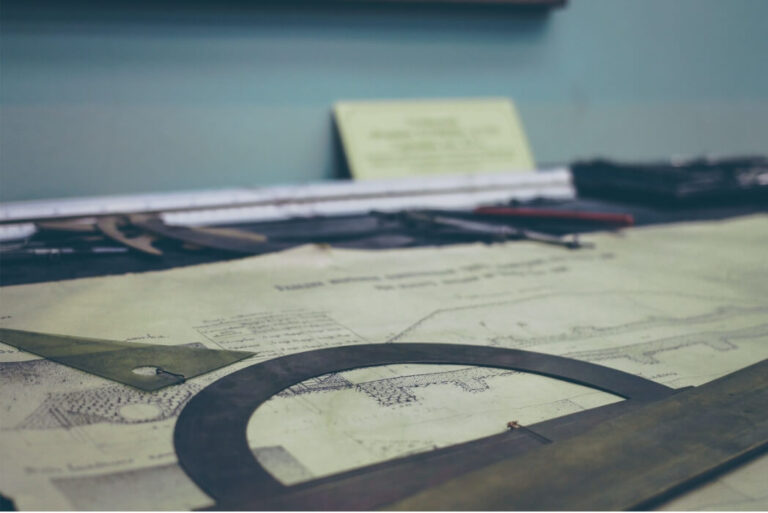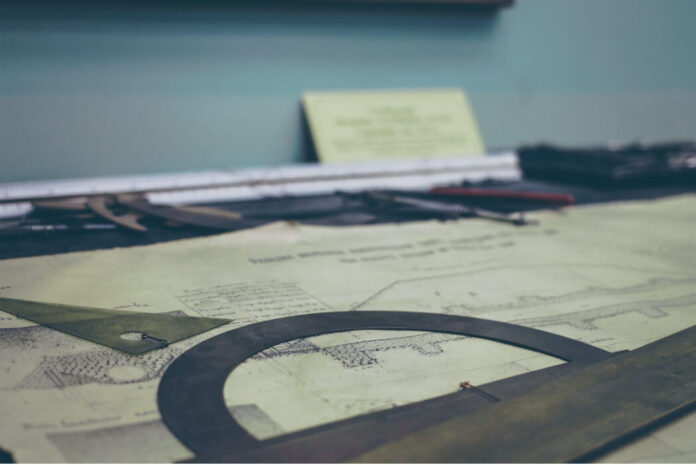 You need to measure an angle urgently, but you can't find your protractor? No worries. If you have an Android phone or iPhone, angle measurement can be done quickly without a protractor.
With the availability of an angle measure app or angle finder app, you can utilize augmented reality (AR) to measure lines and angles using only your Android or iPhone's back camera. If you're in a pinch and don't have access to a protractor, this angle Measure apps comes in handy.
Angle measurement app or Angle finding apps are tools for measuring angle and inclination. It uses the arctangent of gravity between two axes to get accurate findings dependent on sensor quality.
This angle finding app is very accurate and can be used in Physics lab, woodworking, surveying, drafting and even in complex industrial work.
Without further ado, here is the list of the 10 Best Angle Measurement apps in 2021.
Read Also: Best random Videos Chat apps
Angle Meter Pro Plus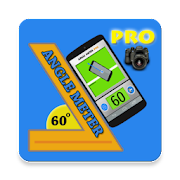 Angle Meter Pro Plus is one of the best Angle measurement apps available on both Android and iOS. This app lets you measure a variety of angles of slope forms. At the time of writing, the app has over 100,000 downloads and a 4.3 rating on Google.
Key Features
Real time display angle value reference by horizontal axis.
There are two modes for use (mode 1 and mode 2).
Allow angles to be measured using the camera mode. You can cut a screen short to use as a target for a record store at a later date.
Encourage the ability to calculate the angle from a picture.
Graphics Animation display mode-related.
Display a horizontal axis with a 0-to-90-degree reference.
Use the Calibrate option to improve accuracy.
The Support Level Meter measures the degree of tilt in the vertical plane and comes in a variety of shapes. The measurements on each axis are now locked to the screen, making it even easier to measure.
Angle Meter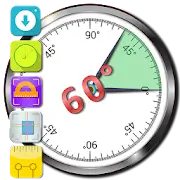 The Angle Meter is a top-rated app that dominates most search for Angle measure tools on the Google Play store. The app has over 1 million downloads on the Play store and has a 4.6 rating at writing. This is one of the best angle finding apps.
Download on the Google Play Store
Key Features
With relative angle mode, you can measure angle or slope on surfaces that are not parallel to the ground.
Angle complement interval of 0-180 or 0-360 degrees.
Two axes of orientation
(Shift your smartphone left/right or back/forth.)
Recordings can be saved in the database, viewed as lists or charts, and a copy of the measurement history can be obtained (as xls files or charts).
The ability to measure the angle of an item in a photograph using the image measurement screen.
An image gallery where you can examine images in preview mode or with details.
A variety of customizing options.
iLevel – Protractor, Bubble Level, Spirit Level and Compass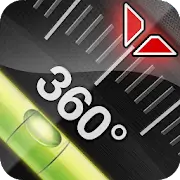 This is a Clinometer multitool designed to function as a protractor, Bubble Level, spirit level and compass. If you are looking for a tool that does not only measure angle but also do any of the other functions mentioned, then iLevel is that app.
Download on App Store or Google Play Store
Key Features
a 360° protractor, a clinometer with a bubble level, and a leveling tool
Automatic bubble levels and spirit levels for 90°/180°/270°/360° surface levels, as well as a plummet tool with voice warning.
Automatic conversion of the protractor to the plummet tool
In low-light situations, use the flashlight measurement.
The angular difference between the actual and target angles is indicated by an acoustic signal.
Calibration Assistant in 6 Steps
Memory for a variety of angle values
Additional target angle memory in the Measure App
Manually enter a target angle into the Measure App.
Angle Pro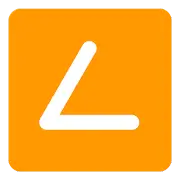 The Angle Pro is another Free angle measurement app on the Google Playstore and iOS store. This apps lets you quickly check levels and measure angles.
Download on Google Playstore or iOS App Store
Key Features
A precise angle meter with a memory feature
Functionality of the bubble inclinometer
At 0°, 90°, 180°, and 270°, the level function provides visual and acoustic feedback.
There is no need for calibration, and integrated assistance is constantly available.
Design that is functional and user-friendly
Touch interface is fully optimized.
Angulus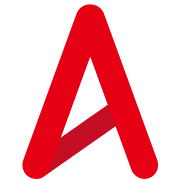 Angulus is not used for measuring the angles of physical objects directly. It is used for measuring the angles on images & videos for you with the intuitive operation if you want to measure the angles in video or photo.
Download on Google Play Store
Key Features
Save the measured image and send it by e-mail.
Load images/movies taken before or on the fly
Drag points on an image to measure an arbitrary angle
Accurate measurement in 0.1-degree increment
Add shooting date and comments for future reference
Extract frames from a movie and measure angles on them
Review/manage all record at once
Protractor (Exa Tools)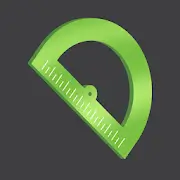 Another good measurement App is Protractor from Exa tools. You can find the app on the Google Play Store and iOS App Store. This app uses your phone's back camera to measure the angles of objects. The accuracy of the app depends on the phone's camera sensors.
Download on Google Play Store
Key Features
touch measure – touch the screen to set angle (use camera view !),
-plumb measure – pendulum – use to determine the slope (remember to calibrate the plumb).
Angle Meter 360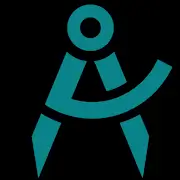 Another best angle measurement app on our list is the Angle Meter 360. This app is available on Android, iPhone and iPad devices. This app enables you to measure angles in real-time and even angles on pictures or videos.
Download on Google Play Store or iOS App Store
Key Features
Angle measurement on images and from the camera
Angle measurement on images and from the camera
measurement of an endless number of angles at the same time
scaling and movement of the item
color adjustment of tools for visual convenience
Protractor Tool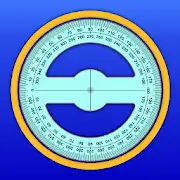 The Protractor tool is available on Android devices. This is an application that makes measuring angles on an object or surface easier and serves as a plumb instrument and a digital inclinometer for determining whether a plane or a surface is vertical (plumb).
Download on Google Play Store
Key Features
Manual angle measurement: choose the desired angle by sliding each red line of the protractor from 0 to 180 degrees.
Plumb line and digital inclinometer: used to determine an object's verticality or inclination angle. It also has a relative angle (relative zero) option.
Automatic angle measurement: handy if you need to calculate the angle between two inclinations. The horizontal base inclination is chosen, and the angle with respect to the base inclination is acquired by rotating the phone.
Angle Finder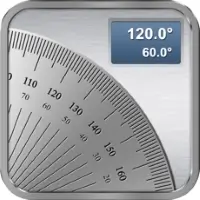 This app, exclusively available for iPhone and iPad users, turns your phone into a helpful pocket protractor. The following are the app's main features:
Key Features
It measures angles in degrees.
It measures angles in radians
It has simple visual controls.
It has a very lovely design.
Clinometer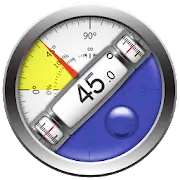 Clinometer is one of the most highly rated angle measuring apps available for Android users. The following are the app's main features:
Key Features
With a clinometer, protractor, laser level, or bubble level, you may precisely measure inclination or angle.
It also contains a magnetic field compass and light computation capabilities.
It provides a variety of unit systems.
The relative angle mode allows you to measure slope or angle on surfaces that aren't parallel to the ground.