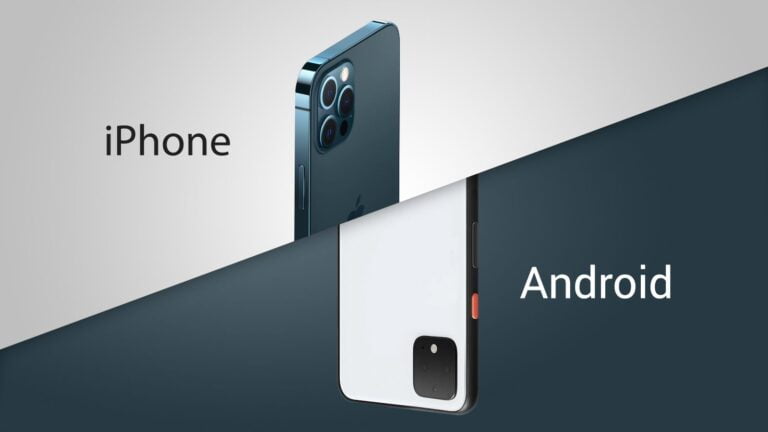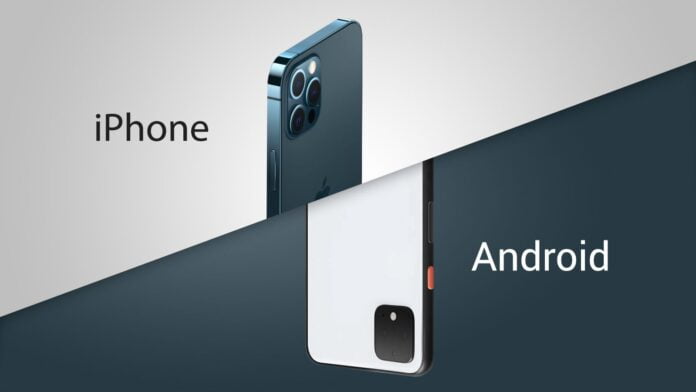 Virtually everyone is in love with the elegant features of iPhones, especially the camera features and processor capacities. Due to this, many people are less concerned about Android devices even though some of them are better than most iPhones. Nonetheless, you would discover that many iPhone users do not really need the device and are just extravagant.
Android on the other hand comes with many features, some of which are useful and some of which many people don't even know their phone has and many other features which are unnecessary.
We would compare the two versions of mobile devices critically to help you make the best decision when next you need to change your phone. We will discuss their development over time to some of the advantages of one over the other. Before we proceed, let's get a breakdown of everything this article will discuss:
Read Also: Best iPhone | Best Android Phones
Introduction To Android And iOS
Inarguably, Android and iOS are the major mobile Operating Systems that are largely used around the globe. Both mobile OS has continued to meet the demand of mobile users for high-end mobile phones and other smart devices. However, it is possible you do not really have an idea what these OS are even though you currently own a device that runs on any of them.
Android is an Open-Source Operating System and can be easily customized to fit your needs known as Rooting. Due to this, anyone with a good knowledge of coding can change the font size, theme, and other settings of an Android device after rooting it. Hence, it is not surprising to see that there are more Android devices than iOS devices on the mobile market at different price ranges.
Conversely, iOS is a Closed-Source Operating System and is exclusively controlled by Apple. This makes the OS both a pro and con to all its users since it offers better security although customization is almost impossible. As expected, this is one of the main reasons for the high prices of these devices on the mobile market.
Speaking of the operating system and user interface, this depends on preferences. Some people prefer the way iOS device are customized and the enhanced security while other love the looks of the Samsung user interface based on Android. If you prefer the iPhone OS and but love the features on an Android device, you can still customize your Android phone to look like an iOS device.
Development Of Android And iOS
iOS is a closed system which implies that it can only be used on Apple devices while Android OS being an Open Source program can be used on various devices from different manufacturers. Over the years, the two OS have gone through several upgrading to meet users' demand for high-end smartphones. Therefore, it is quite difficult to choose the best out of the two.
However, of all Android manufacturers, Samsung has remained a major rival of Apple with products that continue to match the sophisticated features of iPhones and even better.
Recently, Apple released the iPhone 14 series which was a total game changer in the mobile market although it has been linked with several technical issues. In response to this, Samsung is also set to launch the S23 series featuring some top-notch functionality which provides an insight into the extent to which both Android and iOS have evolved.
Pros And Cons Of Android And iOS
You may be weighing up options between Android and iOS and are not sure which one to go for. To make this decision easier and correct, then you have to consider the potential pros and cons of the Operating Systems (OS). We would look at these advantages and disadvantages under the following headings:
Customization
This is a vital aspect where Android outranks iOS since it can be customized easily due to the nature of the program. This is important to programmers and coders who prioritize having absolute control over their devices. When considered duly, you will observe that Android phones offer more features to their users as they are being upgraded.
Price
It is well-known that Android phones are the cheapest smartphones on the mobile market regardless of their features. An Android that offers similar features to an iPhone may cost about half the price of the latter. Truth be told, many iPhone users purchased the phone just to feel big among their peers.
However, this does not mean iOS devices do not worth the price since this is not debatable. Yet, the price might be too expensive for a smartphone that would become outdated in a year's time.
Available Apps
There is no mobile application you would find without an APK version although we have a few apps that are exclusively for iOS devices. The Google Playstore contains millions of Android apps and those not featured on the platform can be downloaded separately. The universality of Android apps cannot be compared to that of iOS apps since the latter offers fewer options here.
Security
In terms of security, iOS devices are definitely on the frontline even though Android devices also offer divergent methods to keep your phone secure. The Closed Source Programme utilized in iOS devices makes it difficult to hack them although this is not impossible. Conversely, Android phones are easy to monitor which poses a threat to the safety and privacy of its users.
System Update
The nature of updating the system of iOS devices also appears to be a con since the new software is usually limited. This means that once new iOS software is released, they are not usually compatible with some of the older iPhone models. For instance, the latest IOS 16 is not compatible with iPhone models older than the iPhone 8.
On the other hand, Android offers flexibility in this aspect as you can easily upgrade to the latest software without much regard for the Android version of your device. It should be noted that we are not concerned about the Android version of the device, but the possibility of upgrading to the latest software from the phone manufacturer.
Phone Features
This is a rather controversial reason since it depends majorly on the model of Android and iOS devices you are considering. It will be quite unfair to compare an iPhone 14 with a Samsung S20 and expect them to produce a similar result. Hence, you should compare a high-end Android with a high-end iPhone to see the one that suits your need the best.
Compatibility With Accessories
Android devices can be used with a wide range of external devices, from smart TVs to sound systems. This further enhances the degree of flexibility of the devices and gives the users more options to utilize their devices. iOS devices also work with different accessories but have restricted functionalities with devices that do not run on a similar OS.
Why Consider An Android Over An iPhone?
From our detailed explanation above, you can obviously see that there are couples of reasons Android devices are better than their iOS counterparts. However, many people have been blinded by admiration for iPhones to see their rather poor aspects.
Before considering which of the devices you should go for, you must look at your budget to ensure you have enough to get at least a mid-range smartphone. You will benefit so little from purchasing a low-range Android or one of the early models of iPhones such as the iPhone 6 series. This is due to the massive changes that have been made to both Operating Systems (OS); hence, these models are as good as outdated.
Another aspect you should look at is your everyday needs; hence, you will regret purchasing an iPhone. Many of the apps that will use for daily activities are not available on the Apple Store including some popular apps like GB WhatsApp. The Google PlayStore has over 2.2 million apps while the Apple Store contains just about 1.5 million apps and there are still numerous Android apps that are not even on the former.
Furthermore, the future of Android devices seems more realistic than that of iOS. The release of the iPhone 14 series brought about a lot of uproars as many customers have returned their devices for one technical issue or the other. It is quite surprising considering the high price of the device and the hype it has received in the last few months.
To cap it all, the security features of Android devices are amazing since there are multiple options to secure your device. iPhones on the other hand are usually limited even though the latest models include multiple security features too. Nonetheless, it is rather not impressive to break the bank before getting the best from Apple.
Conclusion
We have extensively discussed and compared Android and iOS to make it easy for anyone to select between the two. Obviously, we prefer Android over iOS, but your final decision should be determined by your needs and budget. However, you should endeavor to base this on a reasonable purpose instead of succumbing to impulsive purchases.
You can also share with us your opinion about the two Operating Systems, do you also think IOS is overrated or Android cannot just compete with it?