The past several years weren't easy for all of us, both businesses and individuals. We all experienced how our habits have changed under the pressure of restrictions. The absence of opportunity to visit the city malls, groceries, and pastry shops couldn't help impact the business. 
The pandemic threats entailed the fast migration of many companies into a digital space. Those who caught this trend first and moved their services to the Internet noticed unprecedented growth in demand.
While many offline businesses were shot down by the lack of customers, others escalated their digital presence, expanding assortment and implementing express delivery. The stats demonstrate how e-retail enterprises began to dominate the market. To be accurate, 63% of purchases people paid in 2020 were committed via the Internet. And this number is expected to be growing. 
This trend highlighted by the turbulent period in economics is still alive, and it continues its exponential winnings. Any startup founder dreams of "putting a halter upon a budding horse". And if this story is about you, the well-structured precept on how to create a marketplace app will come in handy. Platforms like Purrweb, accumulated their experience in the field since they constructed several hundreds of products in order to give you a guiding star on the way to the implementation of ambitious plans. Take on-board our recommendations and enjoy the insights you can take in a process. 
What do experts usually name a marketplace app?
It's enough to list several samples of products related to the issue to make clear the idea: Amazon, Etsy, Booking, eBay, etc. What united all these platforms? The ability to connect users, some of which are intending to buy something, and others – to sell.
No need to go into the thicket to discover that the essential distinction of a marketplace app is its capacity to present tools for the effective promotion of goods or services, interaction tools, and payment services. But let's abstain from getting ahead of our skis, and we will sort out everything in the correct order.
Read Also: What is the future of engineering?
Who is worthy of emulation? Three contenders to be researched
To get the most complete and voluminous picture of the industry, it makes sense to spend time exploring the promising newbies recently mentioned in the business media as well as "mammoths of the niche". Stories of the leaders in the industry can be a precious source of insights. By learning their strategies, initial sets of features, and updated versions of a design, you can discover some hints for organizing your own enterprise. Here are these three contenders to be researched.
Amazon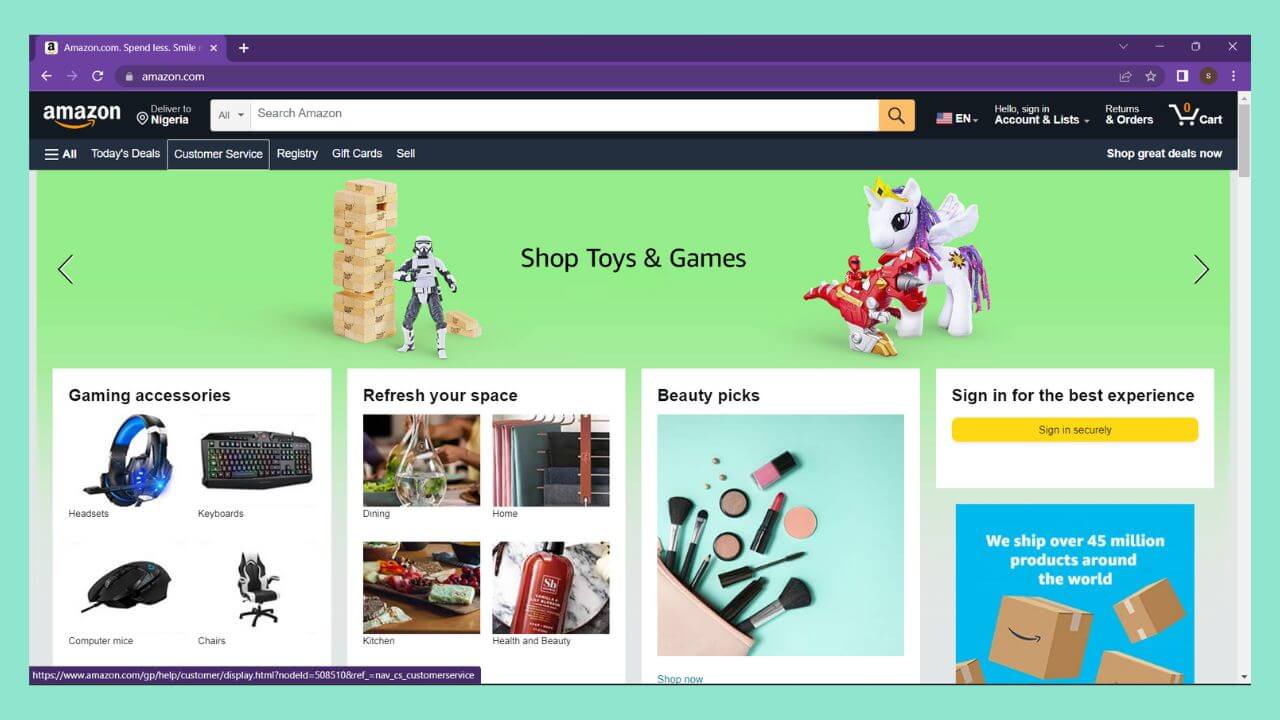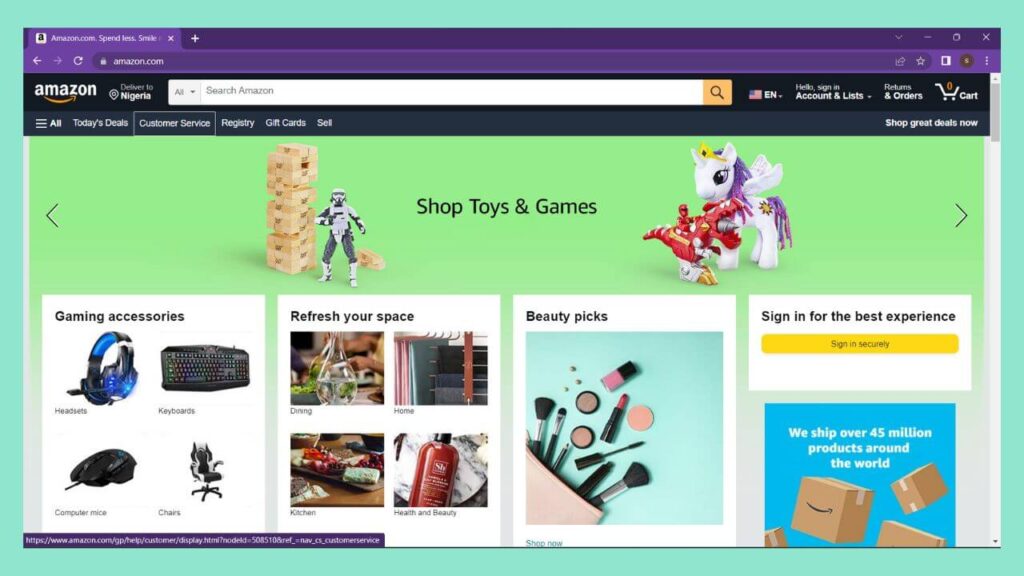 Amazon started as an attempt to sell books online. Nowadays, it is an entirely recognized leader in online commerce that managed to attract about 300 million active users. Simple and actionable tools, sales of third-party goods and services, and their promotion let the app generate $470bn in 2021. Obviously, the service is managed to satisfy all parts of the trading process. As a result, the marketplace's brand value has been estimated at $705.7bn!
Airbnb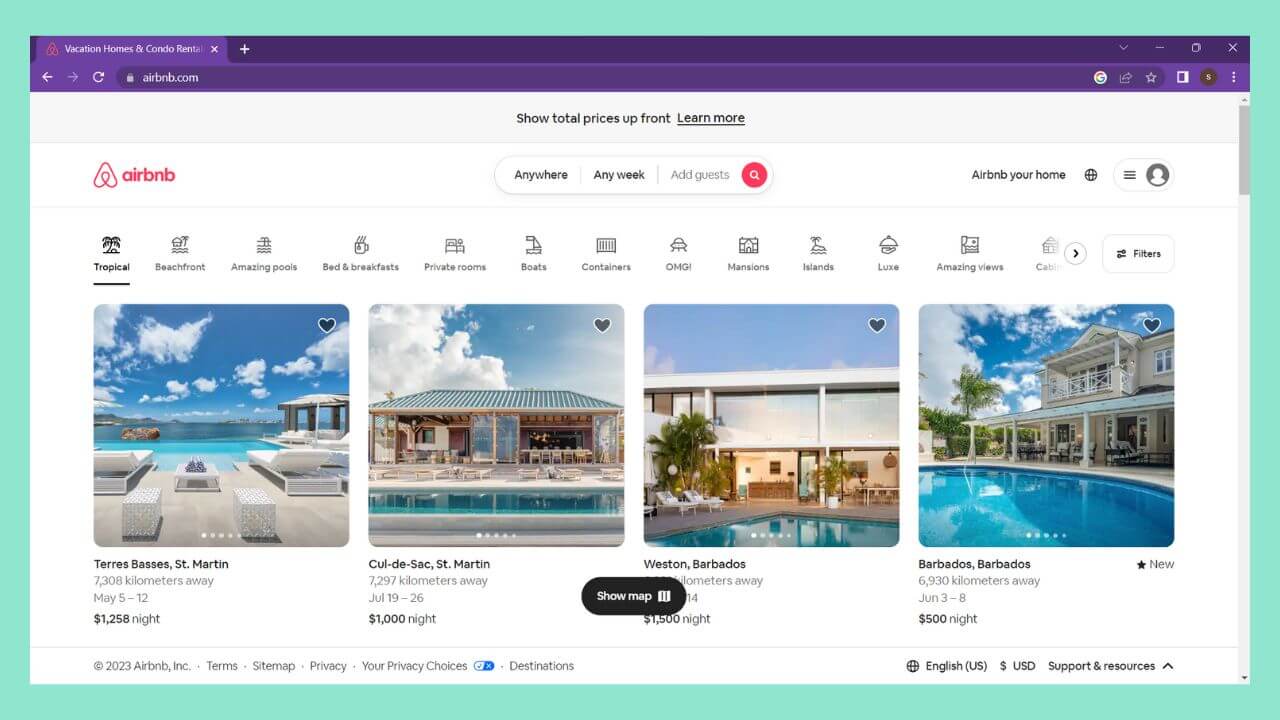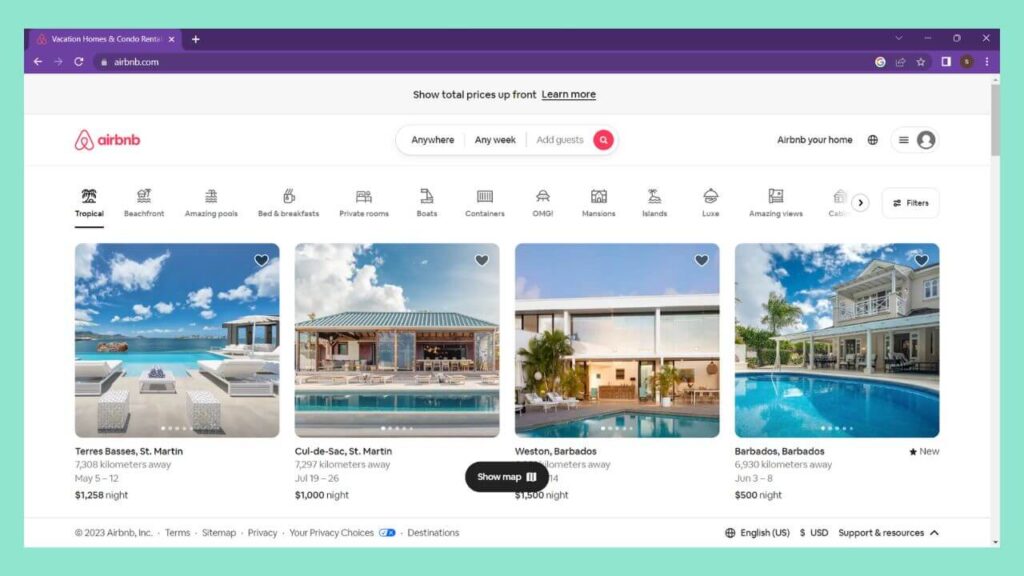 In 2007 two roommates, Brian Chesky, and Joe Gebbia, projected AirBed & Breakfast sitting on the floor in their room. At that time they hardly felt they were promising innovators. But a year later, the app now known as Airbnb.com was launched. The uniqueness of the product is linked to its ability to generate revenue by helping people with accommodation in various cities and countries, though the enterprise has no real estate in its ownership. The marketplace app serves as an intermediary between tourists and hosts who desire to rent out their living rooms, verandas, mansards, and other suitable accommodation of guests' properties. Four years later, the team started expansion worldwide. Though they have no hotel, in 2021, the company's value was estimated at $113 billion.
AliExpress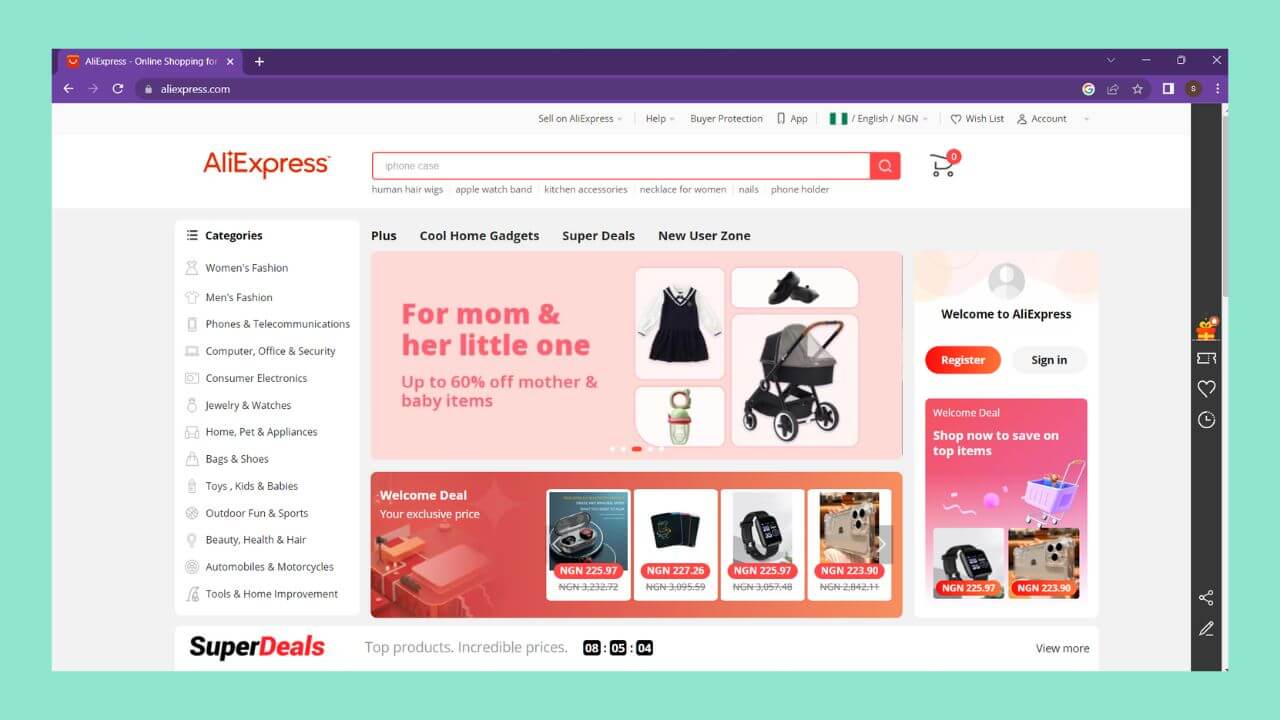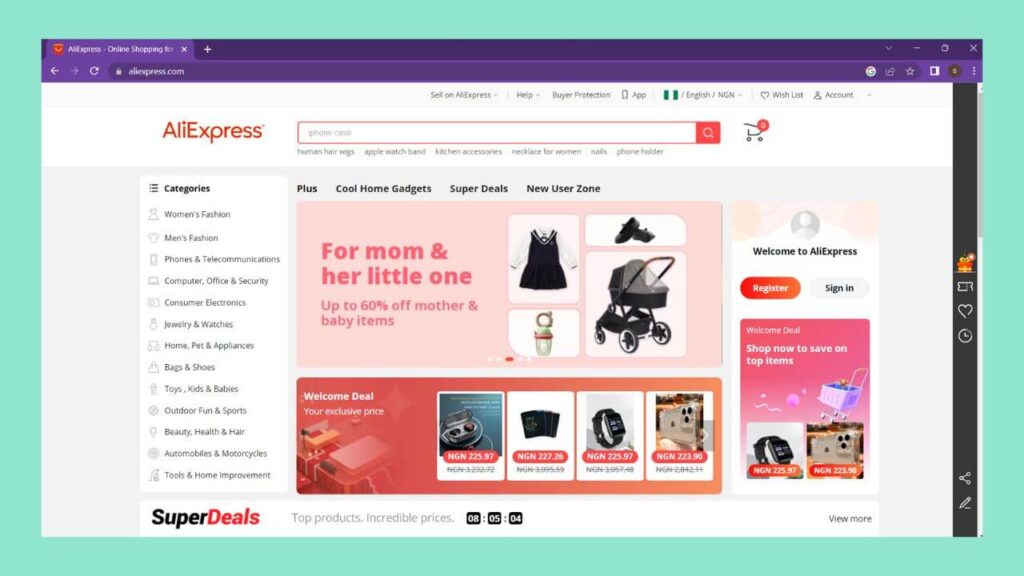 This online retail service founded in China doesn't need an introduction: its name is familiar to any customer worldwide. Targeting to make a shopping experience effortless and satisfying, the retail giant paid a lot of attention to a/b testing in order to make customers happy with the results of their dealing with the app. To be fair, it should be said that the app has reached enormous popularity not only in China but, thanks to properly implemented localization, in many countries, especially in Russia, Brazil, Indonesia, etc. In January 2022 the platform reached a new record in terms of monthly traffic: 455 million hits!
These stories illustrated that there is a high demand for comfortable tools honed to facilitate sales and purchases in digital format. And as the story of Airbnb confirms, you don't have to own a big corporation when you're dreaming of creating a marketplace app warmly accepted by customers. In many cases, a correctly selected niche in the trending sphere paired with an idea that inspires you and a definite group of people is sufficient to start a game-changing business. Of course, you need some investment, but what is even more important is to select an appropriate contractor. Your partner plays a core role in delivering a marketplace app that reflects up-to-date relevant trends, innovative shticks, and the best practices of advanced development. 
Read Also: Popular types of HRMS Payroll software
Features: How to sift them through criteria
Considering your own marketplace app, avoid inventing the wheel: there are enough precious solutions in the market to be emulated in the improved version. Try to find several references to being close to your idea and brainstorm which changes can make them perfect.
By capping the best in class solutions, the newbie entrepreneur can get access to the world of top-notch products. Examine in the very detail their structure and content strategy, and you'll see which features are obviously expected to be in a highly recommended marketplace app.
Non-triviality of the problem is associated with the necessity to create two alternatives to the product since there are two types of users: people who are aspiring to buy something and those who are intending to sell it to them. So, the product will be a bit different from the sellers' and from the buyers' side. But some features will be mostly coinciding. 
Both sides of the platform need an onboarding page to get an idea about the app and simplified sign-up functionality. 
Sellers as well as buyers need to introduce themselves: the personal accounts equip them with such an opportunity. It's a bad idea to irritate users with too detailed information, so ask only for core data. The fewer obstacles for signing in, the better onboarding rates can be reached. Listings are specific pages that help buyers to get access to detailed information about an item (its color, size, manufacturer, price, terms of delivery, etc.) while they enable sellers to present their goods in the win-oriented light: show photos, list benefits, describe its purpose and rules of usage. The seller can add relevant tags in order to help buyers to find exactly what they're searching for. All the listings are usually organized into a catalog: a table with previews of all the items presented in the online store. Not to be lost in the plethora of showcases, the buyer wants to have a magic wand to see only what he really looked for. Such a magic tool is a Search bar and filters: letting users point to various hashtags and parameters (like brand, price, season, color, size, etc.), they make navigation in the marketplace app more purposeful and effective. If you're planning to improve the shopping experience for buyers, give them an opportunity to save liked items in a specific page known as a wishlist. Many customers try to avoid spontaneous purchases, they need a bit more time to make a decision, weighing all the benefits and shortcomings of the purchase in advance. Due to this functionality, one can return and acquire what he selected.
Both sides of the interaction – sellers and buyers – will be grateful for built-in safe and reliable payment services. When a customer wants to buy something, he wants to be confident that all the sensitive data is actually secured and the connection with the third-party payment services isn't in danger. Don't neglect various types of protection of confidential information: implement multi-factor authentication in order to secure users from scams. The trust you gain from your app adherents is the most valuable asset you have.
The customer who had a positive experience with new acquisitions is likely to repeat his orders. Addressing the order history, one can do this with just one click!
The tool to write a review on an acquired item contributes to getting real feedback for sellers and boosts customers' loyalty since it arms them with tested information.
No one likes to be broken in ignorance and helplessness when trying to resolve an embarrassing situation. Customer support service chat will be an adequate solution for the task. When you're able to offer quick help to customers in their struggle with troubles, you're contributing to enforcing loyalty towards your company.
What does the set of features depend on?
Definitely, there could be some other features that are specifically valuable for your aims. Imagine you're creating a marketplace app specializing in dietary supplements. The customers can appreciate the opportunity to receive an individual online consultation with a nutritionist or to get access to the knowledge base with structured information in the field. If the main idea of your app is to help users make selections based on the video reviews, this feature will become essential for your product's viability. The set of irreplaceable features serves as a basement for MVP development.
Monetization strategy: four alternatives for making the product thriving
When you're planning an e-retail product, it's appropriate to determine in advance which monetization scheme should be applied to the platform. Examine similar e-stores in order to see how they become profitable. To help you in this way, we're going to add four time-tested methods to organize money-making. 
Read Also: Tiktok content strategies for B2B Marketing
So, you can consider integrating these payment methods into the app:
1. Subscription
If you invite sellers to acquire definitely paid plans with various pricing, they can purchase the opportunities to set a certain number of listings in the shop. Another profitable model is to sell them subscriptions for delivery with attractive pricing or for free, access to auctions and other specific marketing activities like limited mailing lists with bestsellers or something like this. Some marketplaces practice the promotion of subscriptions among buyers. For the money, they get access to an exclusive assortment or advanced delivery service. Establish definite prices for certain timeframes and describe the benefits that are included in the option.
2. Transaction fee
Every purchase makes you richer: when a buyer sells something, the platform charges 5-15% of the price of the item as a commission. Apart from an agreed percentage from every purchase happening on the platform, you can set a fixed sum or a definite sum depending on the price.
3. Accommodation fee
If you examine how Etsy grew into a company with $1.7bn of revenue, you'll discover that they charged artists and vintage sellers for every listing they posted on the platform. So they took a fee for each renewal of it. Such a payment scheme turned out to be a rewarding strategy since it was combined with a transaction fee. Taking into account the volume of sales, such an approach generates more than $490 million in net income.
4. Adds
This is an unlimited field for monetization opportunities. Each company or private seller hopes to overtake his competitors by promoting his goods and services. To pursue this aim, he traditionally forks out on advanced marketing tools. They usually include advertisements, thematic mailing lists, and participation in various marketing activities (auctions, fairs, tests, etc.).
Types of marketplace apps: how do they impact the prior features and design?
Creating a smart and responsive intermediary between buyers and sellers, don't lose sight of the audience with their particularities: they are the key to understanding their unconscious expectations and true needs.
Regarding the types of customers and suppliers, the e-retail solutions are going to be subdivided into three types. Determine in which sector you're planning to set your business offspring.
 C2C sector: here we set applications that connect customers with each other. To illustrate what we're talking about, let's mention etsy.com or eBay, livemaster.com, and OfferUp. 
B2B sector: the apps which are built like a bridge between diverse kinds of businesses. How it works: Taimba equips agricultural businesses with tools to find retailers. DocuSign arms companies with e-signing facilities. 
B2C sector: the mostly "explored territory" where the apps allow businesses to interact with customers offering them e-retail goods/services. Remember AliExpress, Amazon. 
When you're projecting an app, take into account its type in order to adjust the design and functional part to the audience' needs. To clear up the thought: when you're building a b2b solution for medical institutions, it's expected to look stronger, more stylish, and more formal than the app that promotes b2c interaction.
Another thing to consider is what can be sold/bought via the app.
Physical goods;
Digital goods;
Offline services;
Online services;
All types of items.
Leaning on the type of items the app will include, you can oversee an actual infrastructure in your solution: if you're going to promote digital goods, there are no requirements for shipping and policy of returns.
Non-obvious nuances: starting with an MVP
Even if you're dreaming about a grandiose product, but the budget is tough, it often makes sense to start with basic features.
Entering this secret passage for a painless start, you soften out all the redundant features and keep the focus on the core functionality.
Make sure that your vision of the product can satisfy users: if you want to launch a marketplace with a rating system based on reviews, clients' scores for items become an irreplaceable feature. If you're going to make the distinction of the app in the 3D fitting of clothes and shoes, this function automatically becomes intrinsic to the platform.
MVP empowers you to build an economically more suitable product based on real customer feedback. Avoiding inefficient spending money on ineffective tools, you will be able to polish a few essential ones and add other features incrementally.
Tech stack for creating a well-working app
There can be a strong temptation to build an app with no code tools: it seems faster and cheaper. But founding your startup, think in advance about the possibility of scaling it or integrating additional third-party services. Try to oversee a tech stack that enables the product to be flexible and scalable. 
The cute range of programming languages can be overwhelming but do research on what precisely suits your idea.  We advise considering React Native due to its capability for simultaneous development of two alternatives of the product: for iOS and Android. Thanks to decreasing time consumption significantly, it can save about  30% of the project budget. For web applications, examine Nest.js and next. is and PostgreSQL and MongoDB are good matches for databases.
What impacts the price of marketplace apps and terms
In brief, the cost depends on the scale of work your idea requires to be multiplied by the hourly rates of experts that are involved in the process. The full staffing team with relevant backgrounds, skills, and knowledge will spend less time and achieve better results than novice developers. In its turn, the hourly rates of specialists are determined by their expertise in the selected sphere and location. The marketplace app designed in India will cost almost three times cheaper than the analogous work in the US. But when it comes to picking an appropriate contractor, don't neglect quality in favor of costs. 
Our experience says that the average cost of a high-fidelity product spins around sums of $25,000–65,000. This price includes the work of 5 profile experts who are able to manage all the required procedures within 3–6 months depending on the complexity and uniqueness of the task:
UI and UX design (you get a clickable prototype in order to assess how the app looks and is easy to navigate);
Backend development (when engineers make features really active);
Testing (no use in delivering products with bugs and low performance – users will be disappointed). 
Think in advance that the product will require maintenance, improvement, and implementation of some additional features.
If you have already started your research, don't hesitate to discuss your ideas with professional business analysts and marketers from the agency whose portfolio impressed you, thus you will "zoom in" on your entrepreneurial future.